Oliver Smith looks back at the summer transfer window and picks out the strengths, weaknesses and shrewdness of Liverpool's purchasing operations.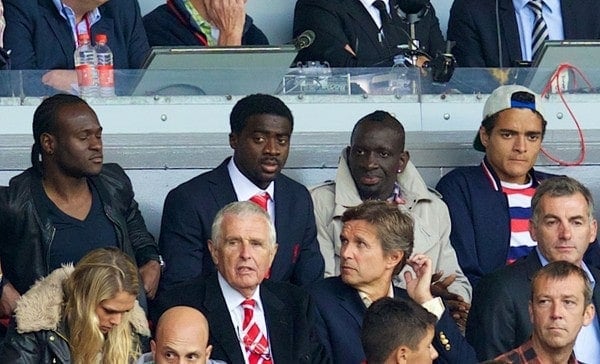 The fact that Liverpool enjoyed such a successful and productive end to the summer transfer window can perhaps best be demonstrated by comparing the situations Reds' boss Brendan Rodgers and Manchester United manager David Moyes found themselves in on Monday, a mere 24 hours after Liverpool had defeated their arch rivals 1-0 at an ecstatic Anfield.
While the Northern Irishman was relaxing and sharing a joke with King Kenny Dalglish at Bill Shankly's 100th birthday celebration at the Hilton Hotel, the Scot was probably screaming down the phone in frustration at one of his club's negotiators- knowing Moyes' luck he may have even been yelling at an impostor! -desperate to sign someone, anyone, before the 11pm deadline.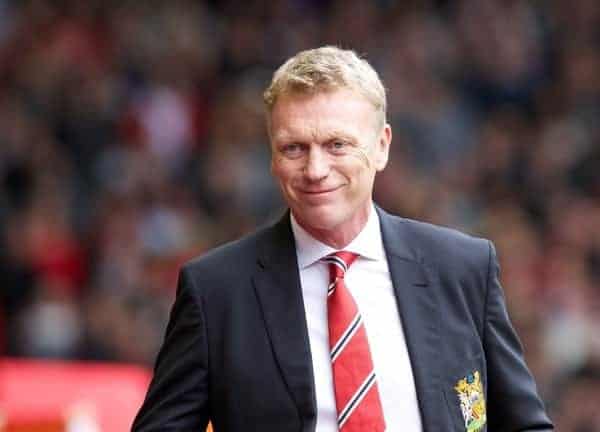 In the end, United ended up paying over the odds for an overrated Everton midfielder who appears unlikely to solve their obvious midfield problems. Rodgers, meanwhile, could celebrate the life of his greatest predecessor safe in the knowledge that deadline day had been stress-free and successful after the i's were dotted and the t's were crossed on three transfers that will significantly strengthen Liverpool's previously thin squad.
The fact that the Reds' transfer strategy and plan allowed their manager to essentially take a night off on the evening of deadline day is possibly the most pleasing aspect of the transfer window. In previous years the transfer window has been perilously close to slamming shut on Liverpool. For example, in January 2011 the late departure of Fernando Torres to Chelsea forced the club to, in a panic, splash out the ridiculous sum of £35 million on Andy Carroll on deadline day. Moreover, last summer Rodgers was left frustrated after being unable to persuade Clint Dempsey to pick Anfield over White Hart Lane on the last day of the transfer window.
This time around, following the pattern earlier laid down in January, Liverpool moved quickly to complete the bulk of their signings early on, allowing new arrivals time to adapt and gel together as a cohesive squad. When late signings were made to add depth to the squad, they were clearly carefully planned to ensure that the transfers were essentially completed a few days beforehand, with only the formalities finalised on deadline day. Like a conscientious student, Rodgers had finished his work way in advance, with only proofing and fine-tuning necessary on the day of submission.
His work received a respectable grade of either a B+ or an A as well. Virtually all the key areas that needed strengthening prior to the opening of the transfer window have now, to a greater or lesser extent, been strengthened. Nowhere is this more evident than at centre back.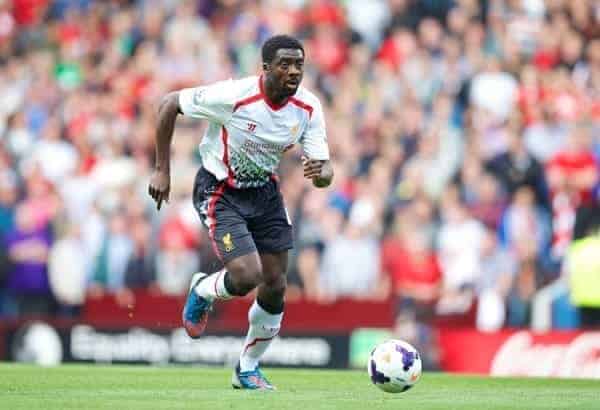 Even before injuries to Coates and Toure, Liverpool knew they needed reinforcements at centre back. With the legendary Jamie Carragher retiring, Toure was bought in to replace the wealth of Premier League experience that Carra added to the squad, quickly becoming a cult hero with Kopites thanks to his no-nonsense style and instantly impressive performances. At 32, though, the Ivorian was never going to be the long-term solution to the Merseysiders' central defensive problems and, when he got injured in the League Cup match at home to Notts County, Rodgers had to act quickly.
Thankfully, he did signing two centre backs on deadline day to furnish Liverpool's previously scarcely populated central defence with plenty of options. It may be stretching it a bit to describe Mamadou Sakho as a marquee signing, however, at a reported fee of £18 million, the former PSG centre back, who can also helpfully play at left back, is certainly expected to be vice-captain Daniel Agger's partner at the heart of the Liverpool defence. Tiago Ilori, meanwhile, is one for the future who, at £7 million, should provide cover and competition as well in the short term.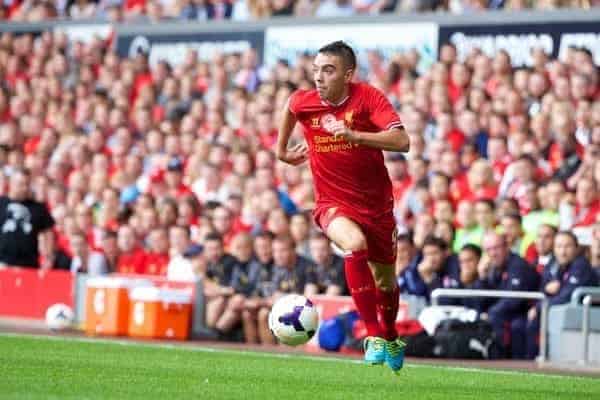 At the other end of the pitch, the Reds attack has also been added to, Iago Aspas providing industry and effort, Luis Alberto skill and potential and Victor Moses pace and goals. Stewart Downing may have been shipped out to West Ham at a substantial loss, but he was clearly surplus to requirements and, with FSG implementing sensible cost cutting measures, Liverpool simply cannot afford to keep a player in reserve when then are on the wages of a member of the starting eleven. Fabio Borini's deadline day loan move to Sunderland may be a little more difficult to explain, although he clearly needs games after missing so much action through injury and Moses, who is slightly further on in his development than Borini, provides adequate cover for the Italian.
Between the sticks, Reina was pining after a move to Barcelona at the start of the summer so Rodgers acted swiftly and decisively to replace him with Simon Mignolet, who has perhaps been Liverpool's best summer signing after keeping three clean sheets in three Premier League matches. Rumours of bringing in Shay Given as second choice stopper and selling Brad Jones ultimately proved unfounded, with the Reds unwilling to match the 37-year-old's wage demands. However, failing to sign the former Newcastle keeper isn't a huge blow, as Jones has sufficient quality to cover for Mignolet on the odd occasion and it seems pointless to pay more to simply have a different person warm the bench for the majority of the season.
The one position that Rodgers failed to strengthen was central midfield. The four options provided by Allen, Lucas, Gerrard and Henderson would be sufficient if he intended to play with two men in the middle of the park. However, as Rodgers prefers to play a 4-3-3 formation, it seemed as if another body was needed in midfield to bolster the options available to him and ensure sufficient cover in the event of injury or suspension. It's unrealistic to expect a manager to achieve all their transfer goals in one window, though, and improving the centre of midfield was obviously a less urgent priority than providing reinforcements up front and at the back.
The failure to secure a marquee signing left many Liverpool supporters worried during the middle of the summer, as they saw Mkhitaryan, Costa and Willian turn down the chance to move to Merseyside. Marquee signings are inevitably costly, though, and thus often provide a poor return on investment. They are certainly riskier signings than the type that Liverpool have made this summer, with more money at risk of being wasted, even if they often have the potential to be world-class.
Ultimately, despite concerns in the middle of the transfer window, Liverpool can now look back after the window has slammed shut and be pleased with their summer's business. Suarez remains a Red, exciting new signings have been made within a generous but sensible budget and their squad has undoubtedly been improved, arguably to a greater degree than their closest rivals for a top four finish.
Add to that an unbeaten start to the League campaign and progression to the next round of the League Cup and it's clearly a good time to be a Red.