Philippe Coutinho has successfully undergone surgery to stabilise his shoulder and is now on the path to recovery.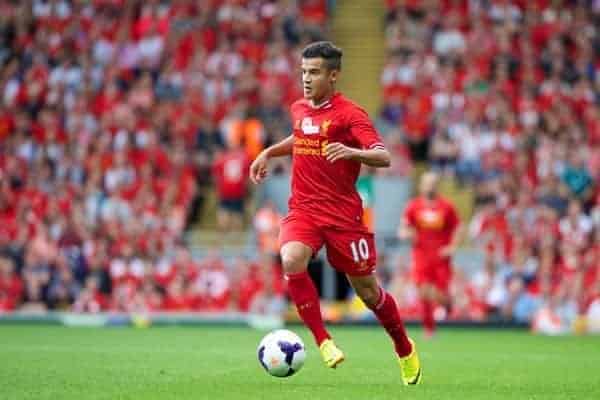 The Liverpool attacking midfielder went down holding his right shoulder under a challenge by Swansea's Ashley Williams when the two sides met at Liberty Park last week.
He was forced off the pitch and it was later revealed that he will be out of action until at least late October.
However, the 21-year-old Brazilian is making good progress and told fans, "I'll be back soon."
According to ESPN, Coutinho said, "It's annoying to get injured, especially when you are playing well, but that happens.
"I now want to focus on my recovery and do everything right to be back as soon as possible to help Liverpool in the league.
"The surgery was a success and this is what matters the most. I'll be back soon."
Coutinho's dazzling skills and attacking flare have quickly made him a fans' favourite at Anfield since he joined from Inter Milan in January.
Coutinho has said he has his sights set on claiming a place in the Brazil national squad for next year's World Cup finals in his homeland.
He added, "I dream of getting called up again for the national team, but it's only up to me.
"Of course it's bad when you get injured in a moment like this, but this is football.
"I have had a set-back and my concern is being fully ready as soon as possible. If I play well, things will happen naturally."