Liverpool are set to offer right-back Glen Johnson a new contract, but by taking a big pay-cut, according to numerous reports on Tuesday.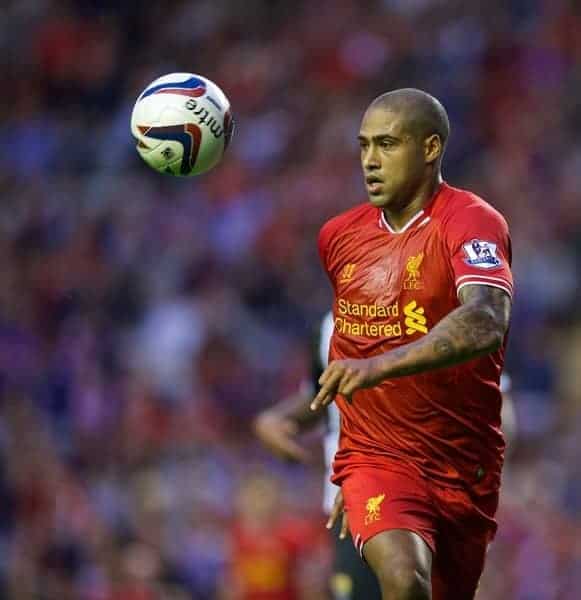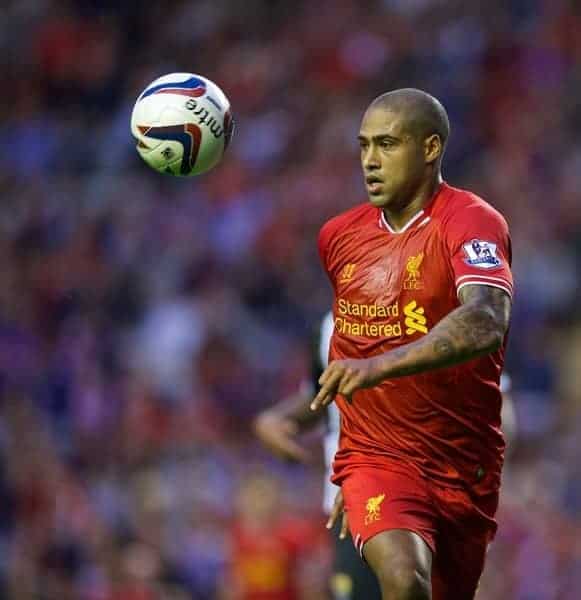 The Mirror report:
England right-back's £139,000 a week contract is set to expire in June and the Reds won't fork out that much next time.
However, there are a few major discrepancies in the Mirror's story.
Johnson's contract actually expires in June 2015, not June 2014. There is an extra year there for this deal to be done.
And whilst Johnson is one of Liverpool's senior players, it is unlikely he is earning as high as £139,000 a week. We think closer to £110,000.
The Mirror article also says Johnson is on the same contract as when he signed from Portsmouth in 2009. However, that is also incorrect – he signed a contract extension under Kenny Dalglish and Damien Comolli in 2011.
The Telegraph report:
Liverpool are prepared to delay contract talks with defender Glen Johnson, despite the England full-back entering the final two years of his Anfield contract.
They write that Johnson is "among the club's top earners" but don't state a salary.
The Daily Mail claim Johnson is on £110k per week:
The England right back has entered the final two years of his current deal, but it is likely he will have to take a cut from the £110,000 per week he commands to extend his stay.
On the subject of a new contract for Johnson, Brendan Rodgers said, "It's something the club will take up at the right time. I'm not sure where it's at."
29-year-old Johnson is currently sidelined with a high ankle sprain, picked up in Liverpool's 1-0 victory over Manchester United earlier this month.
Yesterday, he tweeted a photo of the cast on his leg, announcing that he was about to have it taken off:

This is finally coming off today! #MentalBoost pic.twitter.com/3WHfbRHamX

— Glen Johnson (@glen_johnson) September 23, 2013
No doubt Liverpool have missed Johnson in their two games since his injury, a point picked up on by This Is Anfield Columnist, Matt Sproston last week.
Yesterday Rodgers told press at his pre-match press conference ahead of this Wednesday's League Cup trip to Old Trafford that the team was missing Johnson's services.
"Glen is the type of player you don't realise what you're missing until he's not in the team," he said.
"He was outstanding against Manchester United so it will be great when we get him back. He's got the cast off his foot now and he's working hard to be back in the next few weeks."
An update from Liverpool FC on Tuesday claims the England full back could be back "in the next couple of weeks".