Steven Gerrard says he is starting to think about his path to one day becoming manager of Liverpool Football Club.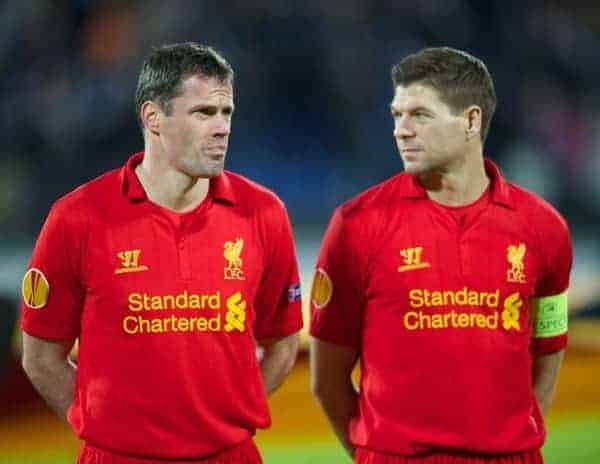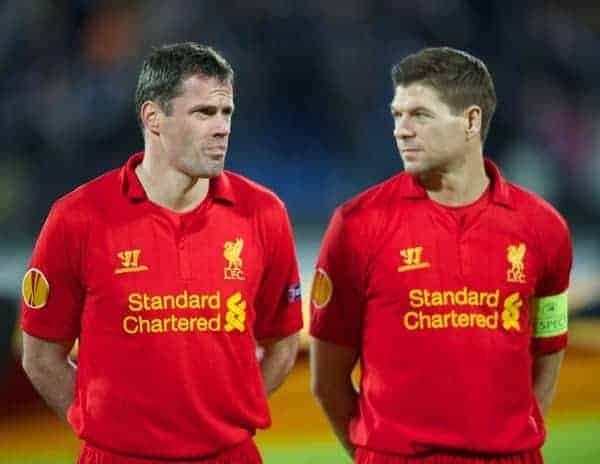 The 33-year-old Reds captain has two years left on his contract with the club and revealed he will start to take his coaching qualifications soon in preparation for his retirement from football.
"The dream come true would be to manage Liverpool, when the Liverpool job becomes available," Gerrard told TwentyFour7Football magazine.
"There are world-class managers there ready already, but we'll have to wait and see, it would be the icing on the cake.
"When you get to a certain age, my age, you need to start thinking seriously about a life after football."
Gerrard has played under five different managers for Liverpool since making his debut in 1998 – Gerard Houllier, Rafa Benitez, Roy Hodgson, Kenny Dalglish and Brendan Rodgers – as well as a succession of different England managers.
This year the Reds midfielder celebrated his career at the club with a testimonial match – against Olympiakos last month at Anfield.
Many have tipped Gerrard's former teammate Jamie Carragher to go on and be a future Liverpool boss, but the recently retired 35-year-old has joined Sky Sports' team for football coverage this season.
Asked whether he could see himself go into football punditry in the media, in the same way that the Carragher has, Gerrard added, "I definitely see myself as a manager rather than a coach, but that could change. I remember speaking to Jamie Carragher and he really fancied it but he's decided media is what he wants to do.
"It'll be strange seeing him on Sky but I'm really delighted he's doing it. He can leave managing Liverpool to me!"