Can you hear that? Silence. No rumour mill churning around, no journalists desperately making up transfer rumours. Just golden silence. And football.

Look out for a superb piece on This Is Anfield today running down the worst transfer rumours of the summer. And believe me there were some that smelt worse than Fernando Torres' body odor.
Right then, let's take a look at what's happening in the world of Liverpool Football Club in Wednesday's papers.

First, Martin Skrtel has been on the blower to answer questions about why he never left the club this summer. The highly paid, underused Slovakian was tipped to leave for Napoli this summer.
Due to the lateness of signing his replacement – in Portuguese defender Tiago Ilori and French international Mamdou Sakho – combined with a great performance against Manchester Utd on Sunday, covering for the injured Kolo Toure, that move never materialised.
Here's how Skrtel read the situation, according to the Liverpool Daily Post today: "I'm staying at Liverpool. The rumours were never as strong as it was made out.
"There has been no contact with other clubs because the Liverpool management told me that they were counting on me. That is why a transfer was never in my plans."
Fair enough. Good to have you here still, Martin.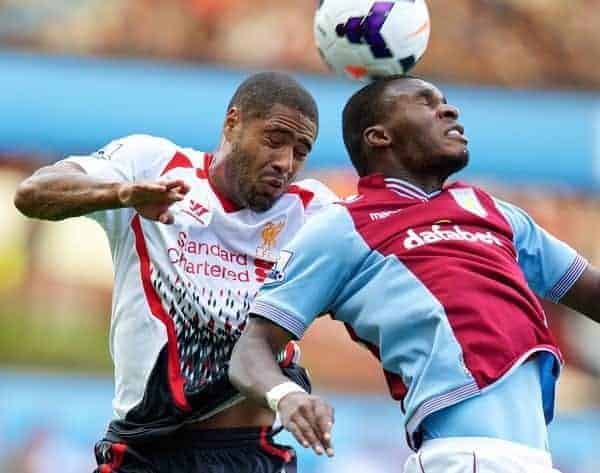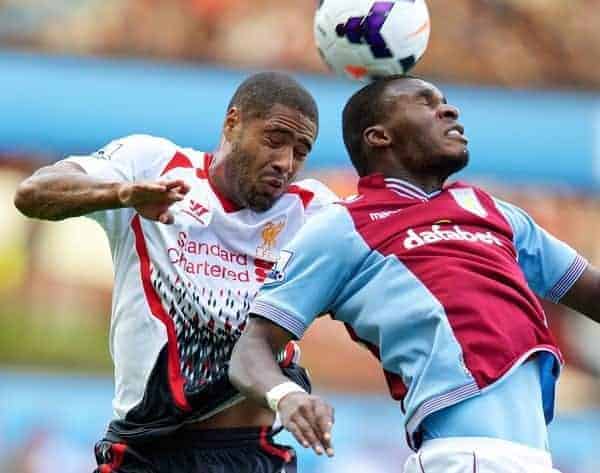 It's bad news as far as Glen Johnson's concerned. The Liverpool right-back hobbled off after a collision with Man Utd's Patrice Evra late on in the game on Sunday.
Johnson immediately withdrew from the England squad for their upcoming World Cup 2014 Qualifiers against Moldova and the Ukraine, and Liverpool issued this brief statement last night:
Liverpool have confirmed that Glen Johnson suffered a high ankle sprain during Sunday's 1-0 victory over Manchester United at Anfield.
The club added that they have not put a timeframe on the 29-year-old's return to action and said, "A further review will then take place to check stability and decide on further management."
But it doesn't look good. Have a look at this tweet we spotted last night about the recovery time of high ankle breaks:

@thisisanfield It's a high ankle sprain mate. Anywhere between 8 weeks to 6 months according to this: http://t.co/TiVUhkdvJ9

— Sean (@shornKOOMINS) September 3, 2013
Is that
lady with her horse placenta
still knocking about?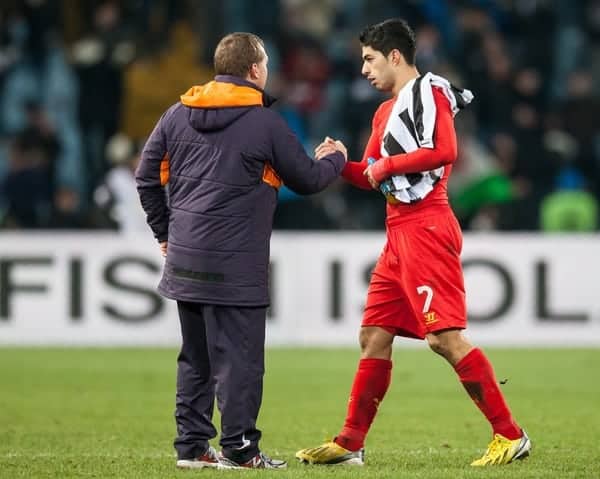 And we're not too sure what to make of this final story, in today's Guardian.
Liverpool's manager, Brendan Rodgers, has decided Luis Suárez will operate out wide when he returns from a 10-match ban, with Daniel Sturridge immovable as Liverpool's front-line striker.
There's no quotes from Rodgers, but it is all as expected and what most fans were agreeing on in the pubs around Anfield following Sunday's victory over Man Utd (have we mentioned that win today yet?).
The Guardian's Andy Hunter, who's reporting for both Liverpool and Everton on deadline day was superb – it must be said, says Suarez will be brought back into the team to operate from a wide position, with Philippe Coutinho remaining behind Sturridge.
To cut a long story short, he's going to replace Iago Aspas.
That's yer lot.