Liverpool midfielder Joe Allen says he is hoping he can help provide some creative movements to the Reds' attacks when he returns from injury.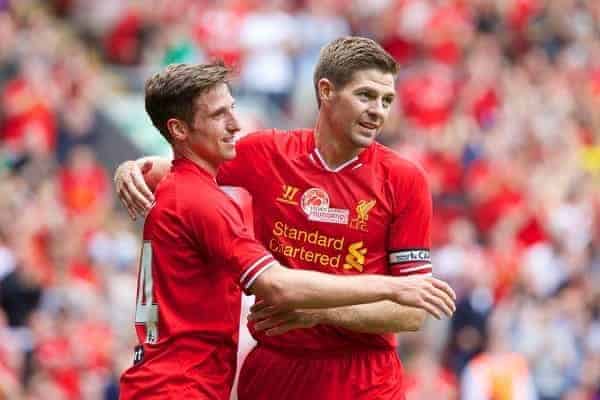 Allen has missed the majority of this season, continuing to struggle with a shoulder problem, but hopes to be back in the first team soon.
The Welsh international could even face Newcastle Utd this Saturday in the Premier League, though a return against West Brom at Anfield a week later seems more likely.
The 23-year-old midfielder now hopes he can show his creative side to help the team.
He told the club's official website, "I can get involved more in the creative side, in assisting goals. That's a big thing.
"If I have the chance to play further forward, like I did in pre-season, goals are obviously another big one that I'd like to add a bit more to my game.
"It's something I felt was coming at Swansea, and last season sort of stopped a little bit. That's something I think I can offer looking forward.
"I pride myself on that fact that I can play a couple of different roles, but that's a role I have played more naturally and played the most throughout my career."
Allen has made 39 appearances for the Reds since signing from Swansea City last summer, scoring twice.
He is a regular Wales international, and also featured for Team GB in the London 2012 Olympic Games.
Liverpool's Premier League clash at Newcastle gets underway at 12:45pm this Saturday.