Oliver Smith looks at the resurgence in Liverpool midfielder Jordan Henderson and warns you should never write a workhorse off too early.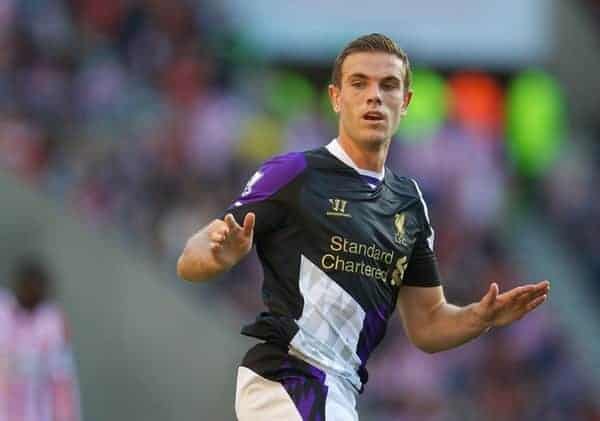 Liverpool fans are special. Not only are they the most passionate fans in the world, with a love for the club best demonstrated in the stirring renditions of 'You'll Never Walk Alone' before every home match, they are also the most knowledgeable supporters, possessing an encyclopaedic understanding of everything football-related, from players, both senior and youth, to managers and from teams to tactics.
Our uniqueness doesn't make us infallible, however. Although on the whole Kopites can judge a player with a high degree of accuracy, they can, on occasion, be proven wrong in hindsight and are not immune from the tendency to create scapegoats that are burdened with the majority of the criticism during difficult spells. This has been the case in recent years with two players in particular, namely Dirk Kuyt and Lucas Leiva.
The former was lambasted as being merely a workhorse, capable of running all day but lacking quality and a decent strike rate, a criticism thrown at him despite being asked to play as a right winger rather than a central striker by Benitez, a move that lowered the amount of goals he scored in the short term but turned out to be inspired as the Dutchman proved the critics wrong and became an integral part of the current Napoli manager's starting line-up and a fans' favourite in the process. He also developed the helpful habit of scoring goals at just the right moments in big matches, helping sway supporters' opinion of him.
The latter was perhaps derided even more than Kuyt, being vehemently slated by supporters opposing Benitez, who claimed the Spaniard's supposed blind loyalty to the Brazilian was evidence of Benitez's unreasonable stubbornness and refusal to admit transfer policy mistakes. Thank God he didn't listen to them and stuck to his guns. Few fans can now envisage a Liverpool side without the steady hand of Lucas Leiva on the tiller, guiding the Reds' ship to its intended port of call.
His ability to keep things ticking over nicely in the heart of the midfield with timely tackles and accurate passes often goes unseen by those whose study of football goes little deeper than watching Match of the Day, but if you analyse the game in greater depth it becomes apparent that Lucas' often underappreciated role is fundamental to the success of star players such as Suarez, Sturridge and Coutinho, who receive far more plaudits and accolades than the number 21 quietly going about his work.
This season the emergence of Jordan Henderson has provoked striking comparisons with the development of his midfield teammate Lucas. Signed from Sunderland in the summer of 2011 for £16 million, nobody denies that Henderson initially struggled to make an impact on Merseyside. Hampered with excessive expectations due to his hefty price tag, Henderson was often lumped in with Carroll and Downing in the category labelled 'Players Dalglish blew big money on'.
However, despite Dalglish giving him regular appearances in the team, they were rarely in his preferred position, the Scot ordinarily placing him on the right wing of a conventional midfield four or sometimes even starting him at right back, a position he obviously appeared uncomfortable in. It was all rather a lot for a person who was only 21 years old.
Admittedly, Henderson is still rarely picked in his preferred central role, his start next to Gerrard versus Crystal Palace an exception triggered by the suspension of Lucas rather than a rule, although he performed so well that some suggest Lucas may have a task on his hands returning to the team, particularly if Glen Johnson is fit and able to take over at right wing back after the international break. However, Henderson appears to have developed to such an extent that he now adds the key asset of versatility to the team.
Additionally, he no longer has primarily defensive responsibilities. When Dalglish played Henderson at right back it was usually in a flat back four as an emergency move due to injuries. This role was clearly unnatural to Henderson and he wasn't suited to it. The subtle difference with Brendan Rodgers is that when he picks Henderson at right wing back it is not a rushed decision in dire circumstances, it is part of a well-thought through plan that the Northern Irishman is fine-tuning to rejuvenate the Reds with a flexible 3-4-1-2 formation. With three centre backs and Jose Enrique on the other wing, Henderson can concentrate on attacking. He fulfils his defensive duties ably without being denied the ability to express his creative talents further forward. This is perhaps why Steven Gerrard is the only Liverpool player to have created more chances in the League than Henderson this season.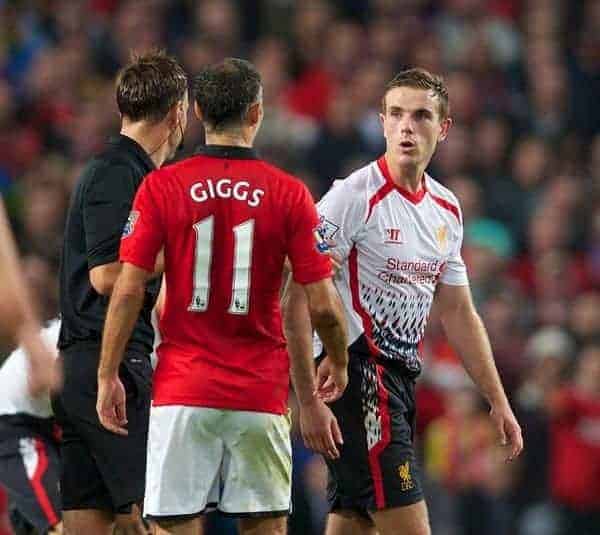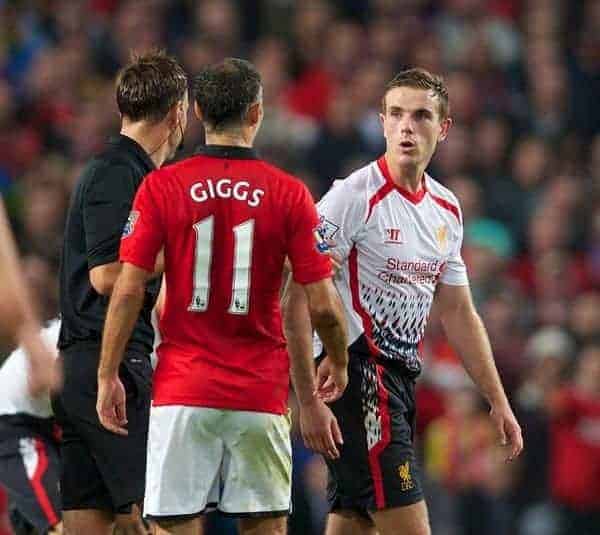 The energy with which Henderson has gone about his impressive work has also struck Reds. Industrious, athletic and conscientious, Henderson has the engine to drive him on for 90 minutes and more, which explains why, alongside Gerrard and Mignolet, he is the only player to have played every single minute of Liverpool's league matches during this campaign.
It's hard to countenance how Henderson was offered to Fulham as a makeweight in the Dempsey deal 12 months ago; such has been the speed and the significance of his development. While the American has now returned to the States to play for the little known Seattle Sounders, Henderson has gone from strength to strength in Liverpool Red, and it's not unrealistic to expect him to challenge Manchester United's Tom Cleverely for his spot in Roy Hodgson's England squad in the not too distant future, possibly earning a ticket to Brazil for the World Cup in 2014 should the Three Lions safely negotiate two tricky group matches and qualify.
What lessons can we as supporters learn, then, from the rise of Jordan Henderson?
Primarily, that it is important not to rush to judgement regarding a player's ability, particularly when they arrive at the club at a young age. This is unquestionably difficult, as rushing to judgement on a player seems almost instinctive in the instant results culture that exists in the highly pressured world of elite professional football.
Speaking as chief of the hypocrites, in another article for this site I unwisely labelled Samed Yesil 'awful', which was a mistake in hindsight. More widely, Iago Aspas has already been written off by a large number of fans, ignoring the fact that he scored four and created four when granted the freedom to play in his preferred role down the middle during pre-season, when Sturridge was injured and Suarez was at the Confederations Cup. It may have been an anomaly but it might also prove that he has some potential that may be realised when he has settled in at the club. The point is, we can't know for sure and consequently should avoid judging him at this early stage of his Anfield career.
Additionally, we must not undermine the value of hard work, stamina and conscientious performances. Yes, I understand and agree that expending all their effort is the minimal requirement for a handsomely paid professional footballer, but we must also recognise that the exceptional energy levels and industry of particular players does add an element to the team that isn't provided by others. While Henderson is covering every blade of grass for 90 minutes week in, week out Coutinho, for example, is concentrating on carving out goalscoring chances in a relatively small portion of the pitch and is often substituted as he gets tired towards the end of matches and thus becomes less effective. Both players undoubtedly add value and are assets to the Reds, just in different ways which complement and enhance each other. The argument that 'all he does is work hard' is therefore normally invalid.
Following a protracted and difficult settling in period, Henderson appears to be coming good and game after game looks much more likely to follow the career path of Lucas Leiva rather than Stewart Downing, which is immensely encouraging. If he continues to improve and remain an integral part of Brendan Rodgers' side then the vast majority of Reds supporters will be more than happy that he has proven them wrong.
YNWA