Luis Suarez has revealed that he is very self-critical and hopes to have turned a corner in his life.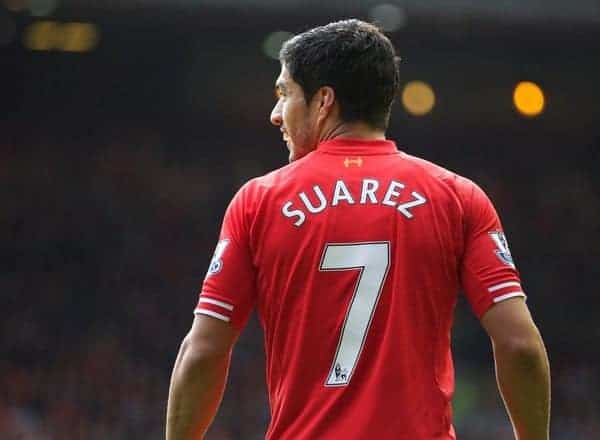 The Liverpool striker had a string of controversial on-the-pitch incidents, the most recent being a bite at Chelsea's Branislav Ivanovic in a Premier League match back in April.
But the 26-year-old says he feels much calmer when playing since his return and hopes to continue "not the same as before".
"I am aware that in recent matches that I played I've been calmer," he is quoted in the Belfast Telegraph as saying.
"I am very self-critical and I realised that playing well, with more tranquility, is helping me a lot.
"I realise and I prefer to continue and not be the same as before."
Suarez is currently on international duty with Uruguay after celebrating the birth of his second child and first son.
He appeared on the Anfield pitch with 10-day-old baby Benjamin before Saturday's 3-1 victory over Crystal Palace.


https://twitter.com/IndoStevieG/status/386641070500491264

"In England it is not common and the first club people told me I was not going to go with them but I told them that my children were going to come with me, like it or not," he told reporters who greeted his arrival at Montevideo airport in comments reported in Uruguayan newspaper El Pais.
"They understood in the end and it was a nice moment, a unique moment for me.
"They (family) make me think hard and calm me. Nowadays I think a lot of them when I'm on the field.
"I wanted my son to live as I do. I suffered a lot as a child and I do not want my children, or any other child, to experience the circumstances as I did.
"As a parent I try to give them all the love in the world and all the best."
Uruguay face crucial World Cup qualifiers away to high-altitude Ecuador on October 11th and at home to Argentina four days later.