Scott Taylor looks at Raheem Sterling's selection for Liverpool at right wing-back against Crystal Palace and questions whether he's really suited to such a position.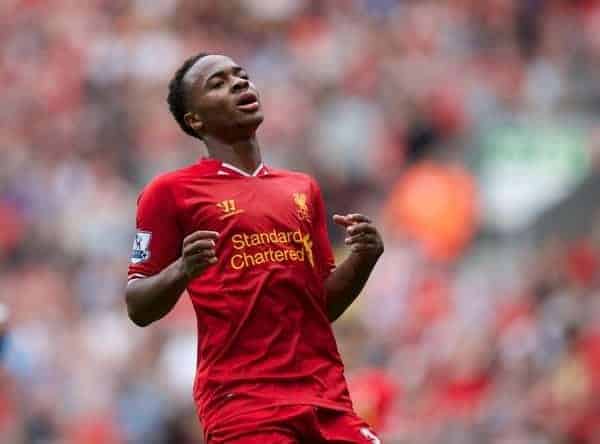 Since Luis Suarez returned from his 10 match ban, Brendan Rodgers has had no option but to play him and fellow in-form striker Daniel Sturridge up front. After many experiments with this lethal partnership, Rodgers has decided that they operate best as two natural forwards, meaning that the structure behind them has changed since the Reds have played a 4-2-3-1 in Suarez's absence. With the players that Rodgers has at his disposal, his best formation available has become 3-4-1-2.
Following the suspension of Lucas, coupled with Glen Johnson's absence through injury, Jordan Henderson partnered Steven Gerrard in the centre of midfield. This gave an opportunity to Raheem Sterling to make his first start of the season against Crystal Palace as right wing-back.
As many know, Sterling is an inexperienced player that was playing in an unnatural position for him. He had played in a similar position 30 minutes at Under 21 level, when the team had to adapt following Lloyd Jones' red card in their 5-2 victory over Sunderland last month.
The advantage of a right wing-back is that there is not much defending to do, and this benefits Sterling as he is a natural winger so offensive play is his game. His main attribute is pace, and this can be very effective as a wing-back, clearly shown on Saturday as he won the Reds a penalty, a controversial one at that.  
Sterling will have competition for this position though, as Glen Johnson could return for Liverpool's next game against Newcastle. Lucas will be back for the Newcastle game, with him more likely to return to wing-back than Sterling continue there.
In order for Sterling to gain experience playing in this position, Alex Inglethorpe could implement the same formation that Brendan Rodgers runs, as this will make the transition easier for players who move up to the first team. Perhaps though, by not doing so, this shows that 3-4-1-2 is not the long-term choice of the manager?
Sterling is 18, he should be able to adapt and improve when playing in certain positions such as a wing back. The biggest concern for the Englishman is that if Rodgers sticks with this formation, there is no room for wingers in the side.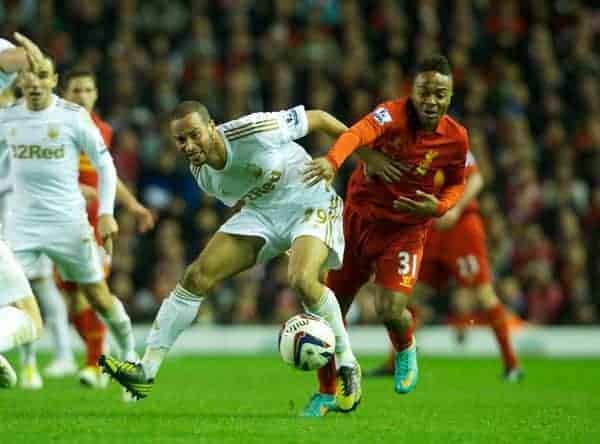 I personally believe that Sterling does have a chance to make it into the first team on a regular basis, but will need to show commitment, character and, more importantly, put all his personal issues behind him and focus entirely on his football.
Verdict:
Although Sterling does have the potential, he is down the pecking order when it comes to selection, so game time as a wing-back at Under 21 level would improve the player. With the return of Lucas, Allen and Johnson, it is unlikely that Sterling will start as a wing-back.
In the longer term, he will likely be in a better position, that's if he improves his off the pitch behaviour as Johnson will be the wrong side of 30 soon and Steven Gerrard's eventual retirement could lead to Henderson playing centrally.