Liverpool midfielder Jordan Henderson believes the Reds and Brendan Rodgers are reaping the benefits of putting their trust in Daniel Sturridge and allowing the striker to play every week.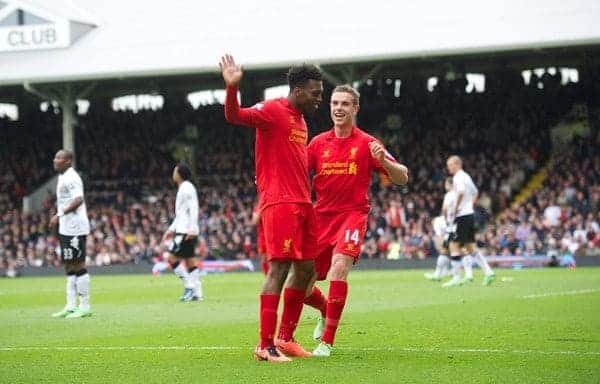 Sturridge had a stuttered start to his career at Manchester City and Chelsea, being sent out on loan and only occasionally getting a first team game, before he switched to Liverpool in January.
Since his arrival at Anfield, Sturridge has scored 19 goals in 25 games, including 8 already this season.
"Daniel's always been a confident lad," Henderson told the Liverpool Echo. "Even in the under-21s he was always wanting the ball the time, doing his skills and getting his shots away.
"But now he's been given the opportunity to play as a striker every week in the Premier League and I think he has benefited from that.
"He's come here and the manager has put great confidence and belief in him. And he's shown what he can do and can give back.
"His form is outstanding and he's improving all the time with his awareness, his touch and his finishing. He's got the lot really."
Liverpool players now go for international duty, with England facing two crucial World Cup qualifying games at home to Montenegro and Poland.
England boss Roy Hodgson will see Sturridge as a key ingredient in the team's success.
Henderson added, "I think he can be brilliant for England. There's obviously two big games coming up and he can contribute a lot in those two games. He's been sharp and getting goals. I think he'll play a big part."