Liverpool are still pursuing the potential signing of 18-year-old Derby County midfielder Will Hughes, according to reports today.
The highly rated England Under-21 international has started the season well for the Rams, who welcomed new manager Steve McLaren to Pride Park last week.
The Liverpool Echo report today:
Liverpool are leading the chase for Hughes, with the attacking-minded midfielder already been compared with Reds captain Steven Gerrard.
Speaking after Derby's 3-1 victory over Leeds Utd in the Championship on Saturday, McLaren admitted it will be hard to keep Hughes away from interested Premier League clubs.
He told Sky Sports, "Our job is to make sure he makes it.
"Eventually he will be too good. What we need behind that is players coming through to replace him."
Meanwhile, Luis Suarez's international teammate Edinson Cavani has opened his big mouth again by claiming the Reds' number 7 is waiting for an offer from Real Madrid.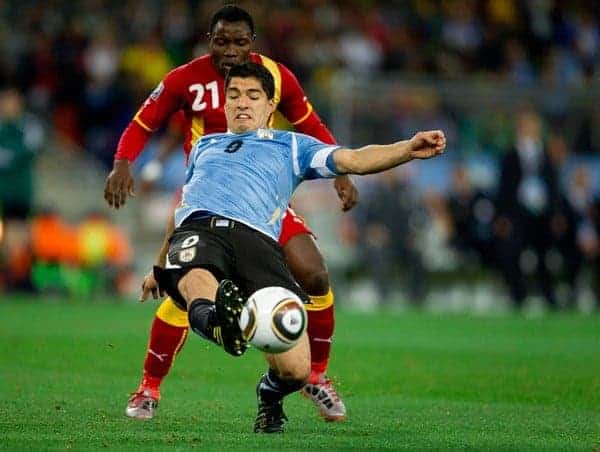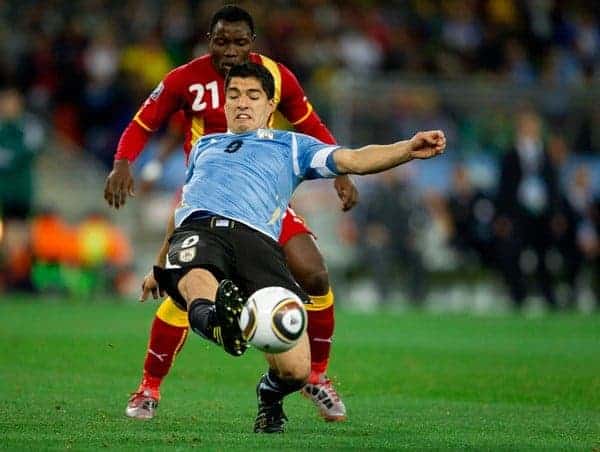 Suarez was not allowed to leave Anfield this summer by a defiant Liverpool board, and has started the season well following his comeback from suspension.
Cavani believes Suarez would not have been happy with a move to Arsenal, saying he was holding out for Spanish giants Real Madrid – who had their eye on Gareth Bale all summer.
"I am sure Liverpool fans are very happy Luis stayed – he will be a big player for them," Cavani is quoted in the Liverpool Echo.
"I think Arsenal was not Luis's dream move, maybe if it had been Real Madrid then it would have been a different outcome – but of course Madrid were concentrating on a different target this summer. It is his dream club – and a club he thinks is worth waiting for."