Steven Gerrard scored his 100th Premier League goal at Newcastle on Saturday, becoming the 24th player to do so. We provide an in-depth analysis of his 100.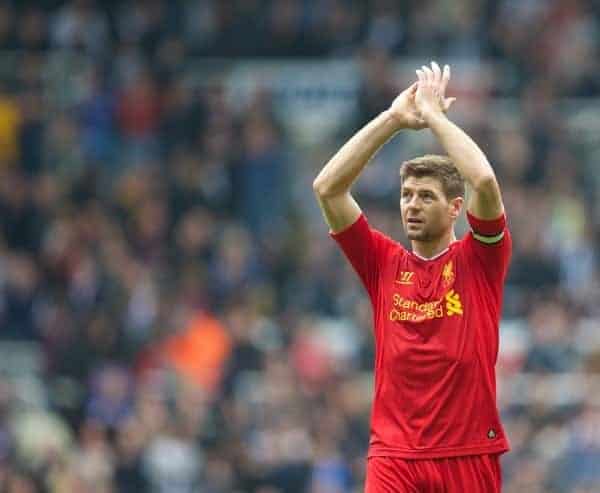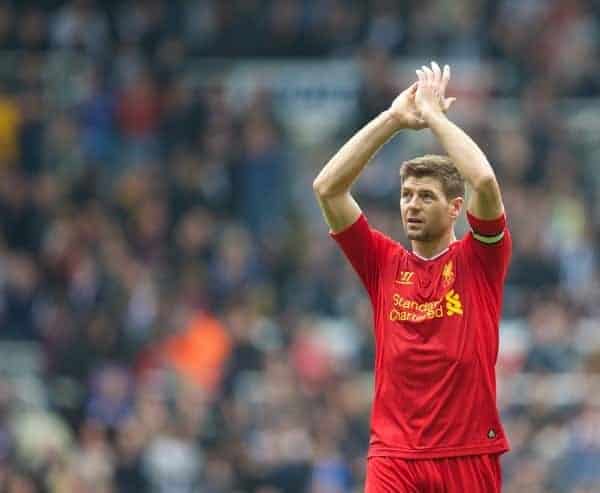 Gerrard's 100th came via the penalty spot, the 20th time he had converted a penalty, and just under 14 years after he scored his first – against Sheffield Wednesday on 5th December 1999.
Enjoy this beautiful infographic, courtesy of the excellent Nate from OhYouBeauty, then scroll down for more stats and analysis of Gerrard's 100.
Image may not load properly on mobile devices, click here for full size.
Stats and Facts
• After his goal against Crystal Palace recently, Gerrard has now scored against every team currently in the Premier League.
• Gerrard's 100 goals came in 89 games. Liverpool's record in Premier League matches where Gerrard has scored is won 61, drew 17, lost 11, which is an average of 2.25 points per game.
• Gerrard played in 14 Premier League matches against Wigan without scoring – by far the most for any opposition he failed to scored against.
• Second most was v Leicester, in 6 matches. In total, Gerrard faced nine teams in the league and failed to score: Wigan (14), Leicester (6), Watford (4), Bradford (3), Ipswich (3), Wimbledon (2), QPR (2), Blackpool (1), Nottingham Forest (1).
• Only two of Gerrard's goals came as a substitute: the second goal in a 2-2 draw v Birmingham on September 19 2009 (goal #75) and the third goal in a 3-1 win v Newcastle on December 30 2011 (goal #86).
• Gerrard's fastest goal was against West Ham in May 2009, after 1min 16seconds.
• 43 of Gerrard's 100 put The Reds ahead in the game.
• 31 of the 100 were game winning goals.
• 14 were equalisers.
• December was Gerrard's most productive month (21 goals).
• Gerrard's longest scoring streak was 4, in 2007-08.
• View the Google Doc with all Gerrard's goals here.