Former Liverpool hero Xabi Alonso celebrates his 32nd birthday today, and the Spaniard remains a world class midfielder for both club and country. Henry Jackson believes he would still be hugely beneficial for the Reds, do you agree?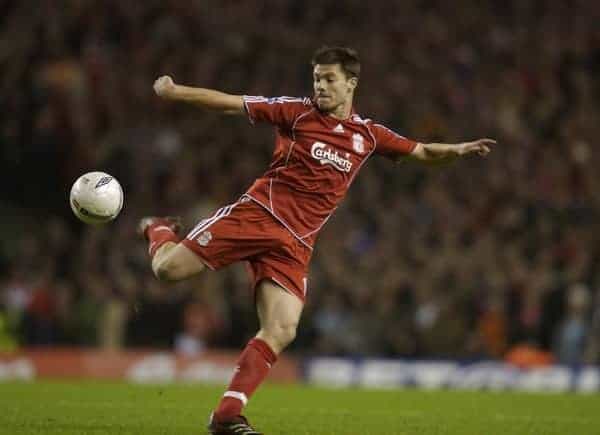 It's over four years since Xabi Alonso left Liverpool for Real Madrid, and he is still regarded as one of the finest midfielders to have represented the club. Since his departure in the summer of 2009, there has undoubtedly been something lacking in that playmakers role.
Whether it be Alberto Aquilani, Raul Meireles or Charlie Adam, among others, midfielders have been bought in to try and make up for the loss of Alonso, and they simply haven't been in the same league.
Lucas Leiva has become a very fine player for the Reds, having initially been a hate figure, but he does have limitations to his talent. His reading of the game defensively is excellent, but he severely lacks the creativity of Alonso in that deep lying role. How often do you see him play an incisive, game-changing pass during a match? Or dictate the pace of game?
Steven Gerrard has tweaked his game to become more of a playmaker in recent times, and while he is more than capable of playing this role he is wasted there in my opinion. He may be 33 but he is still a bigger threat to the opposition when he is nearer their penalty area than away from it, as shown for England in their recent win over Poland. He only really got forward once in that game, and he scored.
The Reds skipper also lacks the defensive discipline of Alonso and, for all his brilliance on the ball, is more likely to give the ball away trying something too expansive compared to his former teammate. You can get away with this more in an attacking midfield role, but not when you're the one starting the move. The Spaniard excels when it comes to ball retention.
Alonso is the perfect combination of Lucas and Gerrard: very solid defensively but also the creative hub of the side. Pace has never been an important element to his game so, like Andrea Pirlo, he will able to compete at the top level well into his 30s.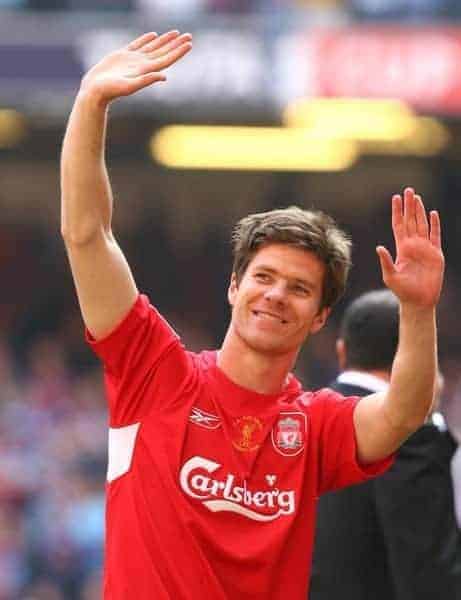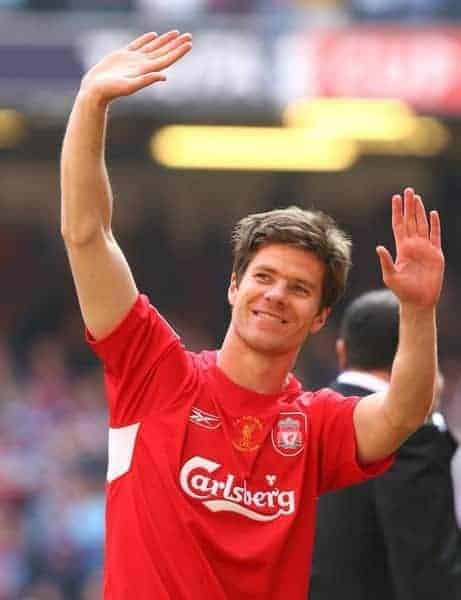 The world and European champion has been linked with a return to Anfield in January, although talks over a contract extension at Los Blancos appear to be in their final stages.
If things changed and the 32-year-old became available, Brendan Rodgers should do his all to get him back to the club he still clearly adores. He would bring an assurance to the midfield perhaps lacking at times, and his return would give the squad a huge added boost as they look to seal Champions League qualification this season.
The Reds have missed Xabi Alonso badly over the last four years, and he is still easily good enough to be a key man at the club he signed for as a 22-year-old in 2004.
Do you agree? Follow on twitter: @OnFootballTweet