Summer signing Iago Aspas remains positive in his quest to become a first team regular at Liverpool, despite an indifferent start to life at Anfield and his injury setback.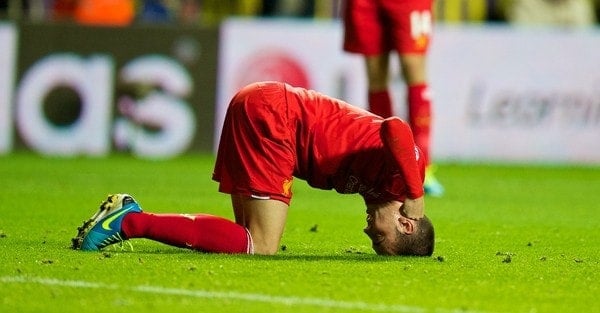 Aspas, a £7.7million signing from Celta Vigo, made six appearances for the Reds before a thigh injury in training forced him out of action last month.
However, the Spaniard should be fit to play by the end of November, and he says he is hungry to ignite his career on Merseyside straight away.
Speaking to the club's official website, 26-year-old Aspas said, "Not playing is frustrating, but I can take advantage of this stoppage, and try to get back to playing as soon as possible.
"I think I can improve; I am happy with the team's level but not so much individually because I think I can do a lot better.
"First I want to recover from my injury and afterwards I can use my qualities better and exploit them better as a centre-forward.
"I have been injured for four weeks, but I have been training for four or five days on the pitch – running and exercising. I am a lot better.
"Soon I will be able to kick the ball. In 10 days to two weeks I will be ready to play."
Aspas faces still competition for a first team place from a variety of attacking options at the club including Philippe Coutinho, Victor Moses, Jordan Henderson and Luis Alberto, not to mention first choice strikers Luis Suarez and Daniel Sturridge.
The attacker says he has been very impressed with the quality of his teammates during his absence.
"My impression is very good," he added. "You just have to look at the table to see how well the team is working. We are pressuring and playing well.
"This league is totally different from the Spanish league and there is greater equality between teams."