PJ Vaughn responds to the recent overwhelming praise of Liverpool's youth academy by asking, are Liverpoool actually doing it right?

Every so often I read the same article on Liverpool's academy.
It usually starts how we have world-class facilities, world class coaches and how we are the envy of England if not Europe.
It usually names a few emerging starts that are destined for greatness. Yet year after year we don't seem to produce first team players.
No one seems to want to ask the hard questions. So I have decided I will play devils advocate. I will ask these hard questions and try to work out where we truly are.
Q1. Are we investing money wisely on future talent?
Liverpool's policy in recent years was to recruit the best players locally and supplement them with top class players bought in from other academies.
We have spent vast monies in recent years on the likes of Dani Pachecho, Suso, Raheem Sterling, Jerome Sinclair, Mikel San Jose, Daniel Ayala, David Amoo, Nikola Saric, Chris Mavinga, Lauri Dalla Valle, Nacho, Michael Ngoo etc.
Besides Sterling and Suso, to a lesser extent, this policy has failed. It remains doubtful if Sterling or Suso will end up as first teamers at the club.
Q2. How do we compare against Europe's elite?
The Nex Gen (U19 Champions League) was a great measure stick to measure our academy against some of the best in Europe.
Our first year in the Nex Gen we finished third, clearly indicating we are amongst Europe's elite.
However the reality was that we got destroyed home and away by Sporting Lisbon and only got to the semi-final because Spurs fielded an ineligible player.
We should have beaten Spurs easily as we were clearly the better team but Ajax destroyed us 6-0 at home in the semi final.
Last year we lost all our away in the Nex Gen games but won our home ones and luckily got to the second round.
We got Sporting Lisbon in the second round and got tough a lesson again by a largely new Sporting side.
This would indicate we are not amongst Europe's elite especially when you compare the skills and techniques of our players.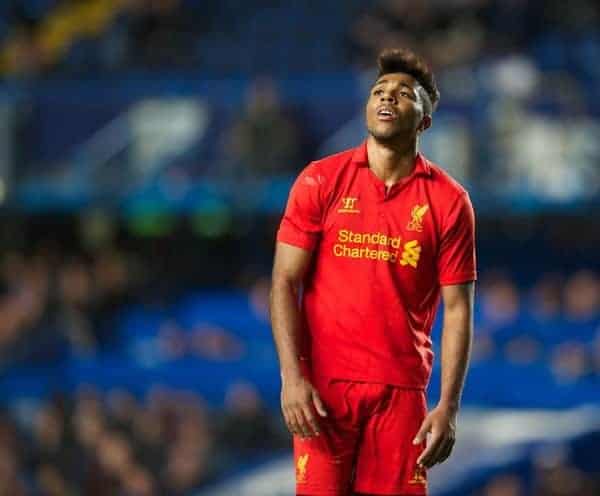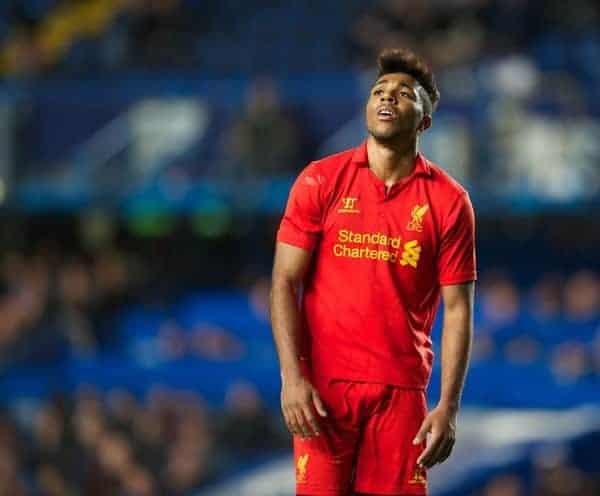 Q3. How do we compare against our domestic rivals?
The FA Youth Cup is the best domestic measuring stick.
We got destroyed in 2008/09 FA Youth Cup final by Arsenal. In 2010/11 we were supposed to have an excellent youth team we trashed Southend 9-0 at Anfield, yet we lost the quarter final 2-3 to Manchester United.
2011/12 we got destroyed by a Swansea team that played in the Welsh junior leagues.
Last year we got to the semi-final again, but we got destroyed by Chelsea. Chelsea's players were bigger, stronger, faster and technically better than us. The remarkable thing was that they themselves lost to Norwich in the final.
Q4. Is it all about the individual or the team?
Which is more important is it having an excellent youth team with no starts or an average youth team with one star?
Ideally you want to develop players with winning mentalities. A kid could be earmarked for success from an early age yet he could level off.
If you don't have any other good players then you will have wasted your resources on the one hope.
The best player at U16 level isn't always the best prospect, as it requires more than just talent to make a top player.
Players that make the first team invariably stick out like a sore thumb at U21 level. Yet many are not good enough for Liverpool's first team.
In part two of Groundhog Day, I will look at some of the following questions, how good are our current crop?
How do they compare with previous talented crops? What's stopping development? Is our coaching system strong enough?
Is the U21 league holding players back? Are we using the loan system correctly?
What do we need to do to help improve our Academy? Are we on the right track or do we need a new blue print? Should the first team manager have control of the academy?