Brendan Rodgers has once again praised the development of Raheem Sterling, saying the young winger's confidence is returning.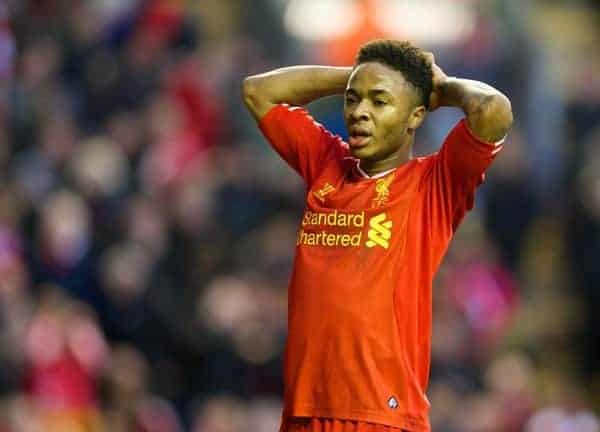 After early season poor form, Sterling, who turned 19-years-old over the weekend, has enjoyed two successive starts for the first-team in the last week.
The England Under-21 international got on the score sheet against Norwich last Wednesday, scoring Liverpool's fifth in the 5-1 victory at Anfield.
Some had suggested Sterling would be loaned out to a Championship club in January in order to gain valuable experience, but Rodgers has consistently denied this will happen.
Speaking after the Reds' 4-1 victory over West Ham on Saturday, Rodgers told the club's official website, "He'll be disappointed, he should have scored; he had a couple of very good chances.
"But confidence is returning for him. He's making some great runs beyond, it's just if he can get that bit of composure. He slipped a couple of times when he was in good positions.
"He's a terrific young player to have. He will always be important for us this season; he didn't play so much in the opening months, but you can see that he's a real threat when he's at the top of his game."
[poll id="153″]

Extra reading: Raheem Sterling and Liverpool's Role in His Development