With Daniel Agger losing his place in Liverpool's defence this season, and Rodgers building for the future, is there a fair argument for the sale of the Dane this January?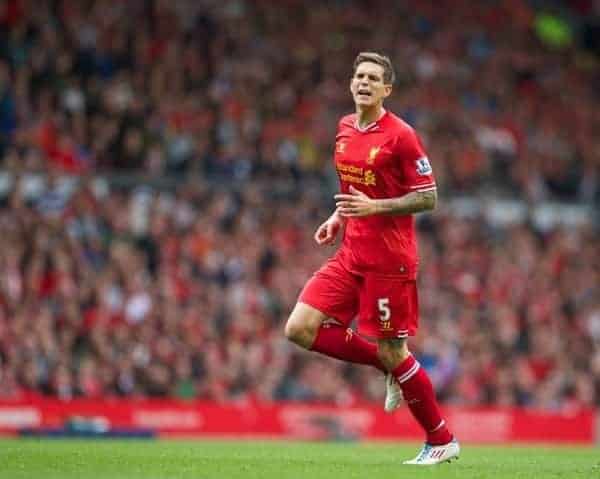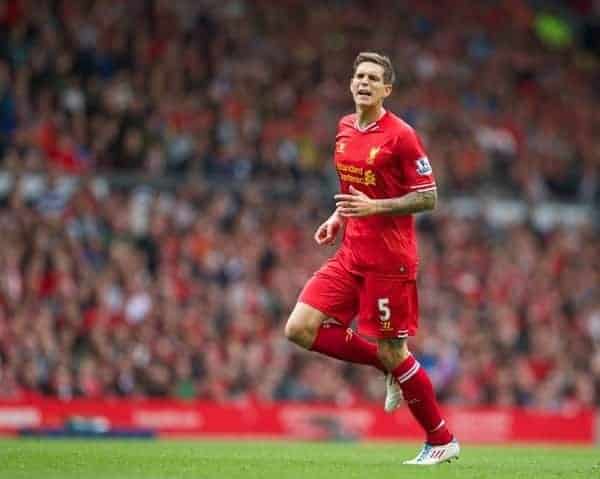 They say all good things must come to an end, and the same is true in football.
Just like when Pepe Reina's time at Liverpool was up in the summer, the same may be said of Daniel Agger's.
Injury has hindered Agger to making just eight league starts this season for Liverpool, but it is also fair to say that it is a fit Agger who has lost his place in the first-team too.
The once unmovable Danish giant is beginning to see his name amongst the substitutes more often that he would like.
The £15 million signing of Mamadou Sakho in August showed the first real planned shift in Liverpool's central defensive line-up for some time.
Rejuvenated Martin Skrtel
The resurgence in form of Jamie Carragher in his last season for the club ousted Martin Skrtel from the starting line-up and the Slovakian's days looked to be numbered.
However, Skrtel has certainly proven his doubters wrong and has consistently held down a first-team place this season, with some commanding performances.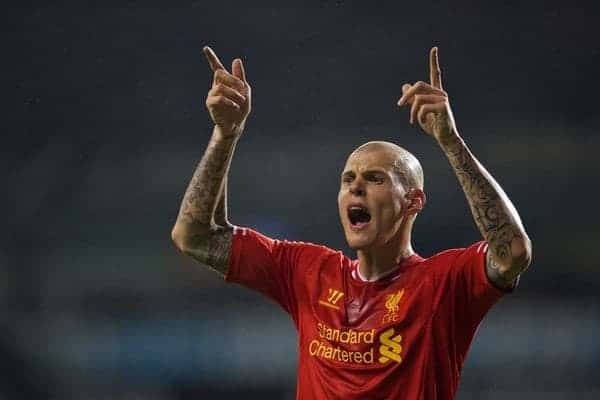 Agger has watched on as Sakho and Skrtel begin to form a useful, and most likely permanent, partnership. For however long 'permanent' lasts, that is.
That's not to say Agger isn't still a fantastic, useful player. But he has been the one to stumble when the competition in defence has arrived.
At 29-years-old, and having splashed out on Sakho, is there still room for both he and Skrtel at the club?
The phrase 'three's a crowd' comes to mind.
Agger also has to contend with veteran Kolo Toure, who has done a fine job in his first few months at the club, and the returning Martin Kelly, who many believe will end up as a centre-back.
There's even Tiago Ilori to come through, as well as Andre Wisdom currently out on loan, and… at a very long stretch, Sebastian Coates.
Strength In Depth
Maybe having the likes of Agger on the bench proves the strength of Liverpool's squad depth.
Now Brendan Rodgers has an international, his vice-captain, a player wanted by both Barcelona and Manchester City inside the last year, sitting on the bench. A fine back-up, if ever there was one.
But Agger won't continue to be the same player who commanded Liverpool's defence for seven years if he is left to metaphorically rot on Rodgers' bench. Furthermore, his transfer value will depreciate rapidly.
He already isn't that same player now, and sentimentality only goes so far in the athletic modern game.
Loan Out Or Sell Permanently?
On Tuesday, Rafa Benitez was linked with taking Agger on-loan at Napoli for the remainder of the season.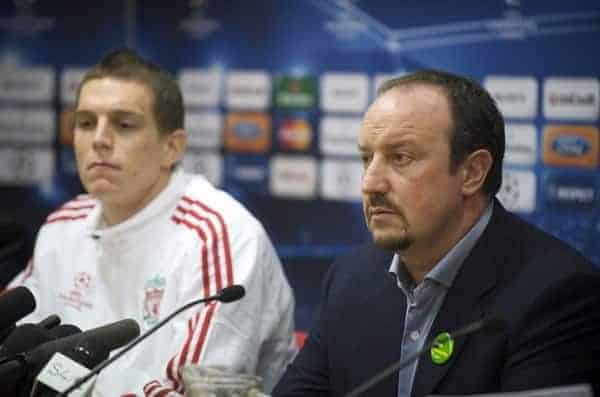 Whilst Rafa tries to make the Stadio San Paolo a graveyard for current Liverpool players, there may still be some money to be made out of selling Agger permanently.
Rodgers is building for the future, that is clear to see in the signings of Sakho and Ilori. However, Agger, in comparison, is more likely to be part of the past.
Does he still have a job to do at Liverpool? Is sentimentality keeping him at Liverpool? Does his transfer value need to be taken into consideration?
Let us know your thoughts—stick or twist with Daniel Agger? Vote in the poll below and leave your comments.
[poll id="159″]