Matt Marchese gives the North American perspective on the Reds, reflecting on Liverpool's defeat at Manchester City, realising that the Reds, despite defeat are now beginning to turn heads in the Premier League.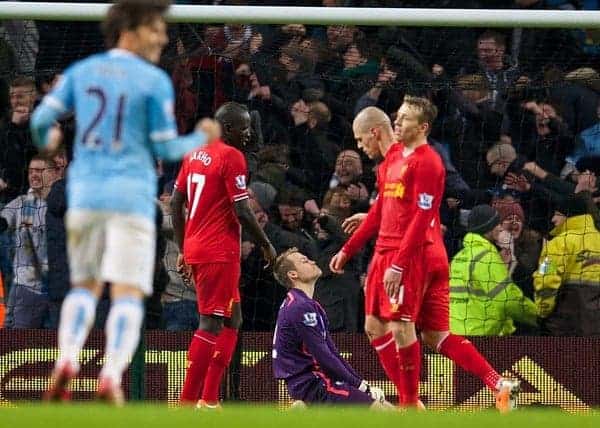 No Liverpool fan wants to see the club lose, that much we know; but we can draw lots of positives from a 2-1 loss to Manchester City at the Etihad.
We all know about the sub-par officiating and an offside call on what could have been a real game changing moment, so let's move past the negatives and look at what could be a real stepping stone this season.
When Steven Gerrard and Daniel Sturridge went down with injuries around the same time, we knew that the club's depth would be tested, especially with the tougher part of the schedule coming up. The game against Manchester City at the Etihad would clearly be the club's biggest test. Fast forward to Thursday's game where a diligent, hard working group of players showed up and put City to the test.
The Etihad has been a fortress this season so far, where in eight games previous they had only allowed five goals in, while scoring 35. Yes, 35.
So what can we take from this loss?
The Reds dominated for long stretches of the match, with tantalising runs from Luis Suarez, Raheem Sterling, Philippe Coutinho and Jordan Henderson. They kept City on their toes, showing they weren't afraid and were not going to back down.
And back down they didn't.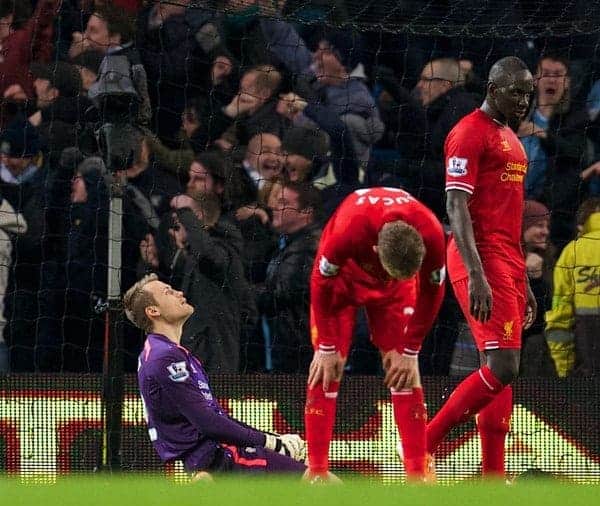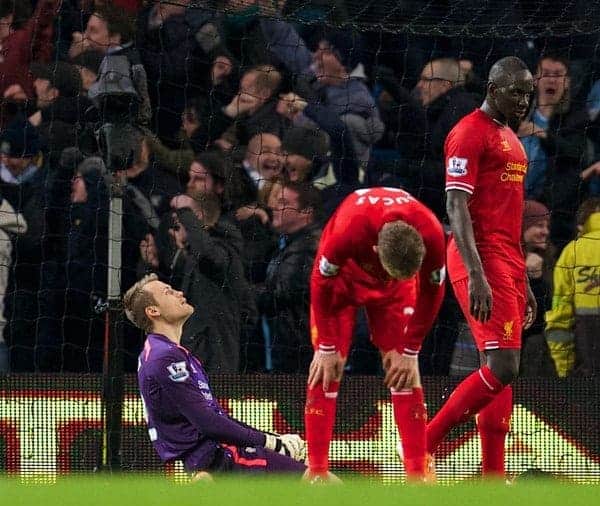 One Minor Lapse In Judgement, One Point Gone
All Simon Mignolet has been this year is the opposite of Pepe Reina. And that's a good thing.
One missed play cost Liverpool a point. But the blame doesn't lie solely on the Belgian keeper. He still made saves when needed and was calm, cool and collected under pressure as usual. The second City goal by Alvaro Negredo was something of an odd one.
Could you fault Mignolet for misplaying the strike? Possibly. But in the same breath, how many times has he been the reason why this club has won games.
I'll give him a pass on this one.
Defensively Sound
Liverpool's bend and not break defence was put to task by a high powered City offence and put up a great fight. Martin Skrtel was given the tough assignment of guarding City captain Vincent Kompany on every corner kick. Yes, one went in, but why don't you try and cover that guy? Glen Johnson was also as effective as always with long runs on the outside and almost put the Reds level with a second half chance.
They only allowed 2 goals to a team that scores an average of 4.375 per game. That in itself is a victory.
The Offensive Output
We have seen the growth of Sterling, Coutinho & Henderson into solid first team choices and gives fans hope that this could be a very formidable group going forward. This game was no different.
Sterling was buzzing around the pitch all game long, assisting on the Coutinho marker.
Henderson created plenty of opportunities with his well-timed runs and just missed a chance to equalise in the late stages of the game.
Coutinho, despite not having his greatest game, still scored and created chances against arguably the best home side in the Premiership.
This all with leading scorer Suarez being marked ferociously by City defenders and not getting much of a chance to create offensively. We now know that there is life beyond Suarez without Sturridge in the starting eleven.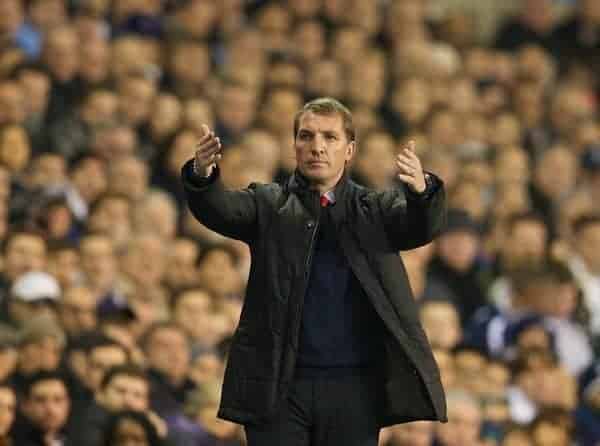 Now What?
Manchester City is a club that spend and spend and spend; where money is not an option. Liverpool have been smart buyers over the past little while. So Liverpool's low-risk high reward talent is coming to the forefront and can compete with the higher spending clubs.
Going forward, this could be a real turning point in the season at a time where many pundits thought there would be struggles. Now Liverpool are turning heads and making the rest of the Premier League take notice, they are for real.