Steven Gerrard's absence for the rest of 2013 is a major blow for the Reds, and while some fans have been quick to criticise the 33-year-old this season, Henry Jackson believes his importance to the side will be highlighted while he sits on the sidelines.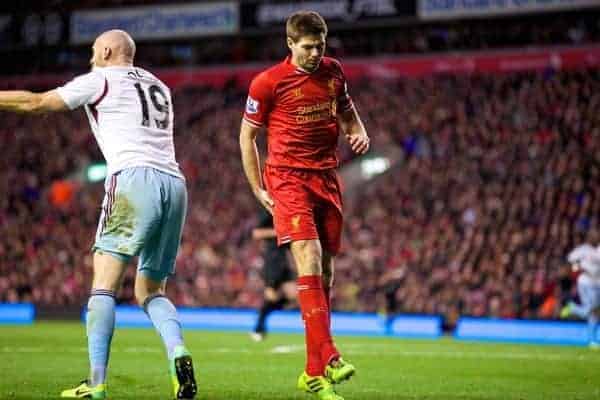 Although Gerrard doesn't carry quite the same influence these days as he did at his absolute peak- there was a three of four year spell when he literally won games by himself- but he is still the 2nd most important player at the club.
His vision, reading of the game and ability to inspire others around him are unparalleled in the current squad, perhaps barring Luis Suarez, while his delivery from set pieces are the best in the Premier League. Losing him through injury will take a huge amount out of Liverpool's game.
Some fans have been quick to criticise Gerrard's performances this season, but he has been terrific, give or take the odd uncharacteristic display. Admittedly, he isn't the marauding force that once saw him become the best midfielder in the world, but he has still scored goals and created plenty of others this season.
As good as Jordan Henderson has been this season, the 23-year-old has still failed to score in 15 league games despite playing in a more attacking position than the skipper. Lucas, meanwhile, has not had a single goal or assist. The same applies to Joe Allen, although he has played less, in fairness.
Too many Reds fans take Gerrard for granted these days. It's almost as if some people still expect him to be Man of the Match every game like he was in his mid 20s, but his role in the side has changed to a more subtle, defensive one.
Gerrard's hamstring injury will likely keep him out until 2014, and I believe his absence will be a case of "you don't know what you've got til it's gone". It's only when he's missing that his detractors will realise how important he still is.
His absence leaves an almighty gulf in the Reds midfield, and with upcoming away trips to Tottenham, Chelsea and Manchester City, the timing could not have been much worse. These are games Gerrard relishes and, more often than not, plays a key role in.
While some fans will see this as an opportunity for the likes of Allen and Luis Alberto to prove their credentials, they simply do not have the same quality as Gerrard, nor the same authority and presence.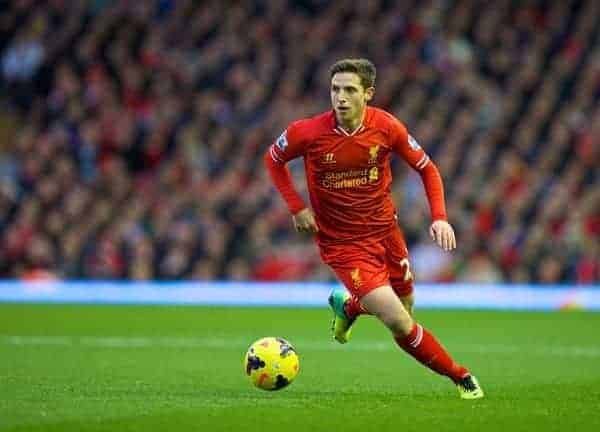 Daniel Sturridge's injury was a blow but, because Suarez has been so exceptional, he hasn't been missed much. Gerrard's impending time on the sidelines is different, however. It's hard to see who is going to fill the massive void in the middle of the park.
Can you really imagine someone like Allen coming in and bossing a midfield battle against Yaya Toure and Fernandinho, or Sandro and Moussa Dembele? It would be great to see the young Welshman come good and take his chance, but I struggle to be convinced.
I would love to think that Gerrard's absence from the side will not make too much difference, but this next month has the potential to derail Liverpool's season if his replacements fail to bring the same level of quality to the team.
I hope i'm proved wrong, but if the Reds are still in as strong a position in the Premier League when he returns from injury I will be very surprised, sadly.
How big a blow do you think Steven Gerrard's injury is to Liverpool? Is the Reds legend replaceable now?
Follow Henry on twitter: @OnFootballTweet