It's said that a person's bookshelf can often be a window into the owner's mind; showcasing their loves, politics, ambitions, philosophies and identity.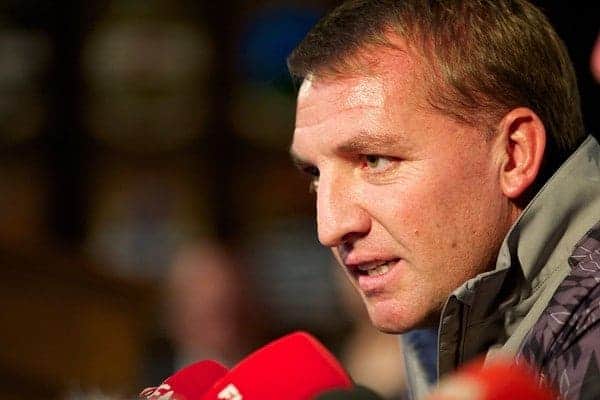 Books reflect more than the buying habits of the reader, no two collections are the same and books by their transferable nature mean if something is worthy of a slot on a bookshelf it more often than not holds a certain significance to the owner.
Liverpool manager Brendan Rodgers is no different. At the beginning of the season, BT Sport conducted an interview with the Northern Irishman which included a brief look at his office bookshelf. A quick scan through provides a unique snapshot into the mind of The Reds manager as well as offering a possible hint of his ambitions for the club.
Below we'll take a look at at five of the more intriguing titles Brendan's bookshelf:
Shackleton – Roland Huntford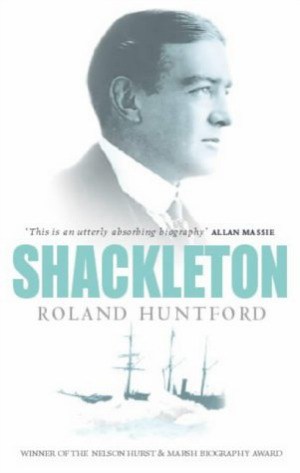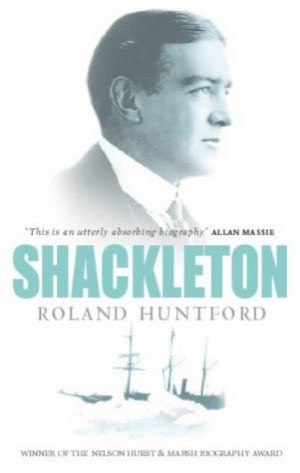 This one, as the title suggests, is a biography of the polar explorer Sir Ernest Henry Shackleton, who led three exhibitions to the Antarctic and is probably best known for leading the 'Endurance' expedition of 1914-16.
The expedition, which planned to cross Antarctica via the South Pole is an extraordinary example of the human perseverance, spirit and will to survive in the harshest of circumstamces. Early in 1915, 'Endurance' became trapped in the ice, and ten months later sank. Shackleton's crew had already abandoned the ship to live on the floating ice. In April 1916, they set off in three small boats, eventually reaching Elephant Island. Taking five crew members, Shackleton went to find help. In a small boat, the six men spent 16 days crossing 1,300 km of ocean to reach South Georgia and then trekked across the island to a whaling station. The remaining men from the 'Endurance' were rescued in August 1916, all without a single loss of life.
Jake Humphrey even highlights the book during the interview, saying: "I've spotted a few of your books here, Shakelton; all about finding new frontiers pushing on doing things that people maybe thought were impossible."
To which Rodgers replies: "If you look at the four corner stones of a player; you've got technical, tactical, physical – that will always be cater for – but massively it's the mental skills of players."
Pep Guardiola: Another Way of Winning – Gulliem Balague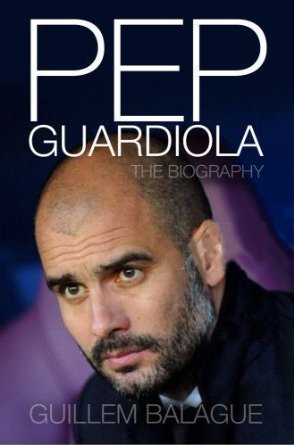 Gulliem Balague expertly chronicles Guardiola's career from his early struggles at Barcelona's La Masia through his days in Johan Gruyff's '94 European Cup team to his intergal role in transforming Barcelona into the modern day behemoth they are today.
It's perhaps no surprise to see Balague's book on display here. With Rodgers' reputation as being among one of the more progressive managers in football he will no doubt seek inspiration in the fortunes of the man who turned Barcelona the most exciting and successful club teams the world has ever seen as he collected 14 titles in four years. Guardiola's footballing philosophy draws parallels with Rodgers' 'Death By Football' statement; although he has since proved more flexible and realistic in his approach in terms of replicating Barcelona's 'tiki-taka' style in the Premier League.
Facing Frankenstein: Defeat Your True Opponent in Sport – Dr Mark S Elliott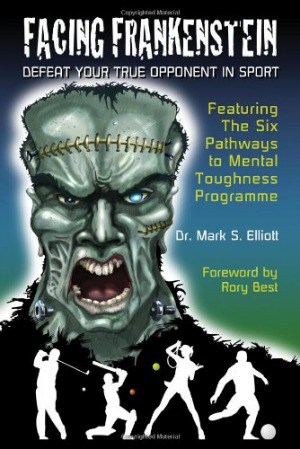 This title perhaps highlights Rodgers' penchant for the application of sport-science and psychology. Here, Dr Mark S Elliott provides an insight into the metal attitudes of world-class athletes from a varying degree of disciplines, how to develop the mental toughness to bounce-back from defeat, injury or even the pain of losing a Champions League final on penalties.
'Facing Frankenstein' argues that external events in sport are not where anxieties, distractions and frustrations lie and that this idea is fundamentally deceptive and wrong. The book states that mental toughness is one of the most important aspects of competing in sport at any level. Dr Elliott outlines the means to do so through the book's groundbreaking mental training system – The Six Pathways to Mental Toughness programme. The programme is specifically designed to overcome your 'mental monster', and features over 80 exercises and techniques to help even the most prolific chokers.
The Chimp Paradox: The Mind Management Programme to Help You Achieve Success, Confidence and Happiness – Prof Steve Peters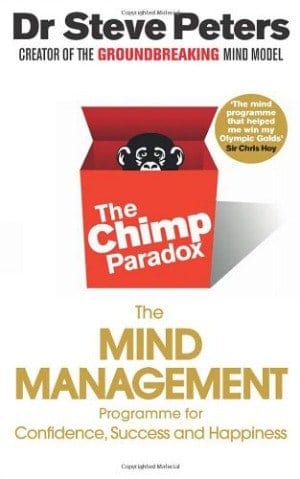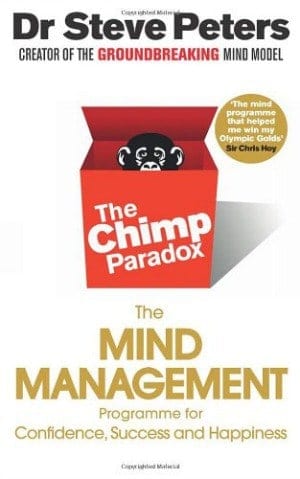 The Chimp Paradox is similar to 'Facing Frankenstein' yet only extended beyond the world of sport.
Written by the British Cycyling Team's resident psychiatrist, Prof Steve Peters (who also visits Anfield once a week), the book aims to create a mind management model based on scientific facts and principles to help you become a happy, confident, healthier and more successful person.
Peters explains the struggle that takes place within your mind and then shows how to apply this understanding to every area of your life so you can, recognise how your mind is working, understand and manage your emotions and thoughts as well as manage yourself and become the person you would like to be.
Peters and The Chimp Paradox have received numerous endorsements from people in the sporting community most notably, Sir Chris Hoy who said: "The mind programme that helped me win my Olympic Golds" and Victoria Pendleton who called Peters "the most important person in my career".
An Epic Swindle: 44 Months With A Pair of Cowboys – Brian Reade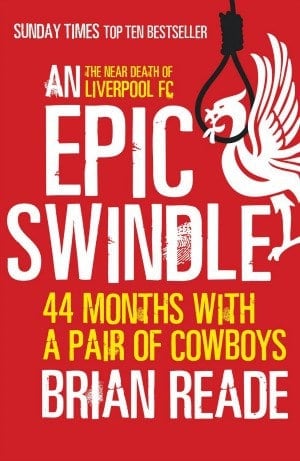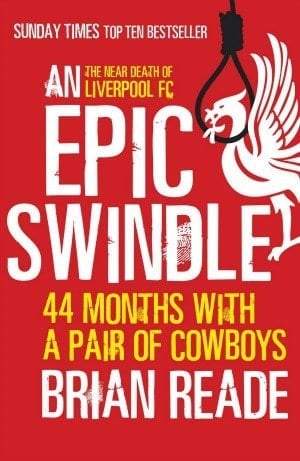 Brian Reade's dismantling of Tom Hicks and George Gillett's tenure as Liverpool's principal owners should be required reading for Liverpool fans worldwide. The blow-by-blow account of how the American cowboys brought, to quote Hicks "one of the most storied, successful and beloved football clubs in Europe" to its knees and almost total destruction.
Reade, who never hides the fact he's a life-long Liverpool fan wonderfully carves open the lies and deceit spun by Hicks and Gillett (mainly Hicks) yet is able to let his facts and stand up to even the most intense scrutiny. Coupled with interviews from the likes of Steven Gerrard and Jamie Carragher expressing their feelings of being unable to air their opinions during the regime lends a weight to the book that can't be found elsewhere.
Epic Swindle serves as a shocking warning to how close Liverpool were teetering on the edge of completely disappearing altogether. It stands as reminder to all clubs seeking a sugar-daddy to the perils of rash decisions over handing ownership to men in suits lacking any sort of moral integrity, whose sole aim is to make a quick buck at the expense of the people who really matter.
I Am The Secret Footballer: Lifting the Lid on the Beautiful Game – Anonymous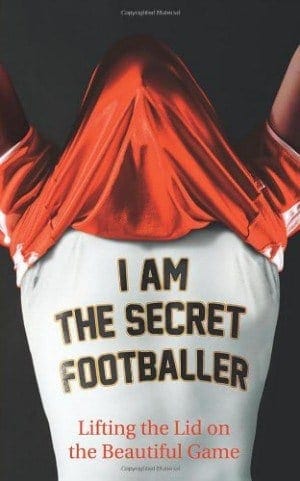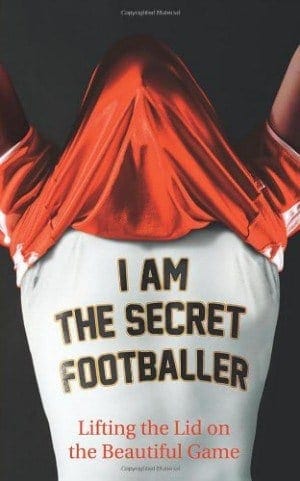 This supposedly genuine account of an anonymous footballer's experiences exposes the warts and all lifestyle of a professional player and the pitfalls of being in the spotlight.
The author combines a measured and honest analysis of life through the English football leagues; from issues concerning racism, homophobia, depression to tell-all gossip involving lavish spending sprees, sex, scandal and the reality of football stardom.
Continuing in the similar vein as The Guardian column of the same name, the mysterious player provides an intensely interesting and insightful glimpse into the world of professional footballer in a way that no player could ever put his name to.
Brian Irvine