Brendan Rodgers says Liverpool are still hopeful of signing Egyptian international Mohamed Salah this month, despite Chelsea agreeing a deal with Basel to sign the 21-year-old.
Chelsea announced they had come to an agreement to sign Salah, subject to a medical and international clearance, on Thursday, after agreeing to sell Juan Mata to Manchester United.
However, Reds boss Rodgers hinted both to talkSPORT on Friday, and BBC Sport on Saturday, that Liverpool have not given up hope of signing the highly-rated winger.
"The window is not closed yet so we haven't given up on him, no," Rodgers told BBC Sport on Saturday, after watching his side beat Bournemouth 2-0 in the FA Cup.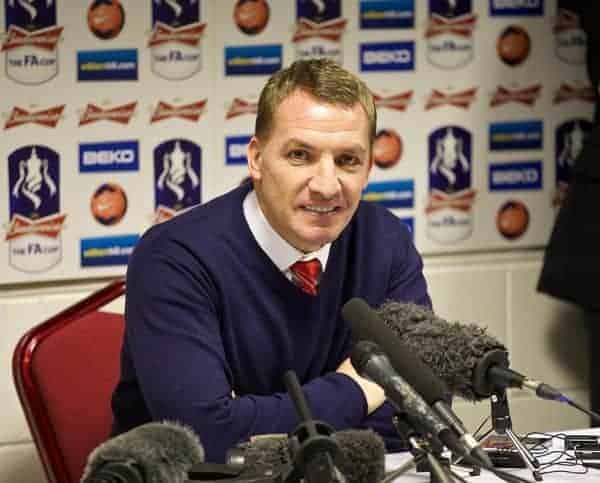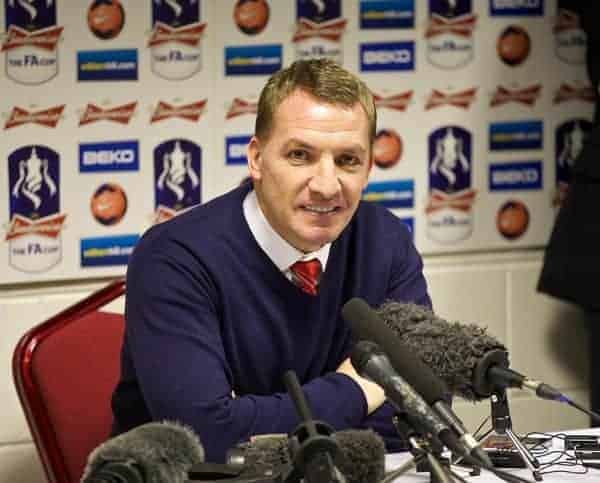 "Salah was a player we're interested in and we hoped we could do a deal but as of yet there is nothing done on it.
"The club is still looking for players we can bring in to strengthen the squad.
"It is a difficult market in January so we'll see what happens. If nothing comes in then the players I have have been outstanding for me this season and we'll enter into the final part of it with confidence if we have the same group of players."
On Friday, Chelsea boss Jose Mourinho also re-opened the door for Salah to sign for Liverpool, admitting it was not a done deal that the Blues had signed him.
Liverpool, and other clubs, have until Friday 31st January 2014 to sign the players they need for the remainder of the season.
Rodgers told journalists at his press conference on Thursday that he does not expect to sign any defenders this month, however Liverpool have been linked with Spartak Moscow defensive midfielder, Romulo this week.
It's certainly going to be an exciting last week of the transfer window, with Liverpool yet to make a new signing.