With loaned front-man Fabio Borini grabbing the headlines for his winning penalty over Manchester United, Ben Twelves discusses whether the Italian has a future at Anfield.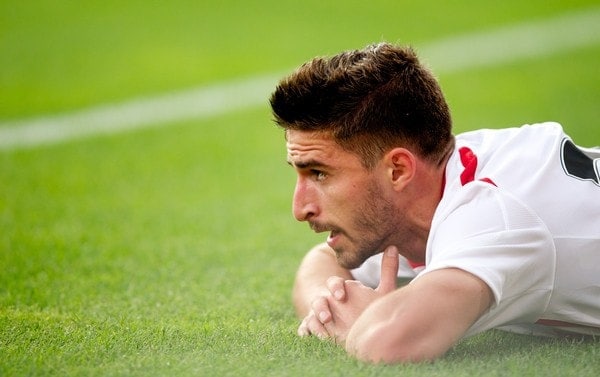 Fabio Borini put himself back in the thoughts of a lot of Liverpool followers Tuesday night, as his penalty secured a 2-1 win for Sunderland against Manchester United in the first leg of the Capital One Cup semi-final. It was another confidence-boosting moment for the Italian striker in Sunderland colours, adding to his stunning derby match winning goal against Newcastle earlier this campaign.
It was vitally important that Borini received some much needed game time this season after an injury ravaged debut campaign at Anfield last year. With Luis Suarez and Daniel Sturridge clearly going to be the main attacking options for Brendan Rodgers and Iago Aspas signing from Celta Vigo, Borini's opportunities looked limited and he joined The Black Cat's on a season-long loan deal.
Loan Move
It was a move which would hopefully see Borini given the playing time he desperately needs to kick start his career, something I previously discussed here on This Is Anfield five months ago. Unfortunately, the Italian hasn't been afforded the consistency he searches for and has found himself on the fringes of the team one week, to starting and playing all 90 minutes the following.
Eight starts and seven substitute appearances so far this season in all competitions have culminated in a return of three goals for the loanee. Although not a particularly eye-catching goal return so far, taking into consideration the inconsistent inclusions in the team, it's an understandable showing and one that will hopefully persuade Gus Poyet to trust him with more starts in the second half of the season.
Hard Luck
In typical Fabio Borini fashion, he's had some harsh luck in front of goal and hasn't been rewarded with the goods that his performances that I've seen have deserved. In recent Sunderland matches I've watched, the striker has looked sharp and has displayed some real strikers' instinct, only to be denied by good goalkeeping.
Thinking back to Sunderland's televised clash away at Cardiff in December, Borini produced two fine saves from City keeper David Marshall which on another day could have found the bottom corners. While his efforts haven't all ended in goals, he's displayed confidence in his play – a pleasing aspect of his performances and there are real signs that with chances, he will score goals.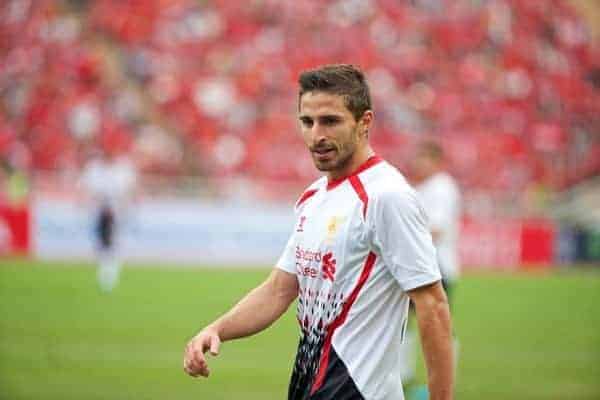 Strengths and Weaknesses
It's easy to see why Rodgers is a fan of the former-Roma man. He possesses a real aggression in his play, pressing high-up the pitch and often making life difficult for defenders. He's a very direct and forward thinking player – always looking to get in between defenders and making runs in behind. His build up play is simple and once he's moved the ball onto a teammate, he's out of the traps and looking to move forward into space again. He has a real intelligence in his movement and the positions he takes up in between defenders make him hard to mark.
But as a striker you are ultimately judged on goals and for Fabio, this is an area that needs to be worked on. It will improve by playing with better players who create more chances to score from like at Liverpool but currently in front of goal he is erratic. In pre-season against Preston, Fabio missed an absolute sitter from eight yards when one on one with the keeper but against Newcastle, he crashes one in the top corner from 20 yards. It seems composure could be an issue for the Italian, but returning to training alongside goal machines Suarez and Sturridge, he can improve – after all, Suarez did.
It could have been an option to keep him Anfield this season to prove his worth, but the logic behind a loan move is reasoned. Injury to Sturridge and Aspas being ineffectual meant an ideal chance would have opened up for Fabio and he could have come in to play in a 4-2-2-2 alongside Suarez, or even as the main striker with Luis in behind him. Recalling him could be an option but with Sturridge's imminent return and Suarez the best player in world football at the moment, Borini would be back at square one.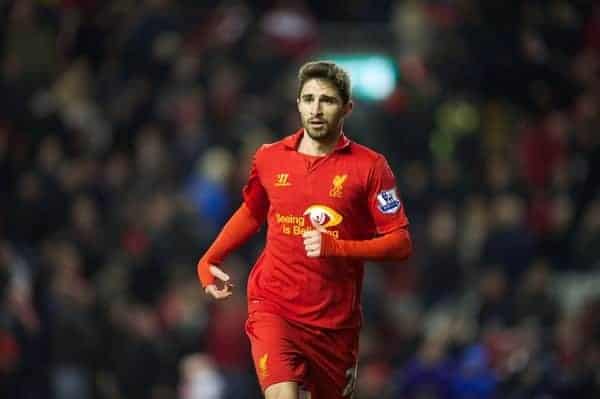 The Future
For the immediate future, Borini should without question remain at Sunderland and keep working hard to add to his improving confidence and game time. While he looks to progress to the next level though, so do Liverpool in the form of Champions League qualification.
If we do qualify, it opens up a whole new market of top players to Rodgers who desire the European stage. It would possibly see more quality arrive at Anfield and wouldn't just raise question marks over Borini's future, but Aspas' also. It could work the other way of course, as with European competition added you need a bigger squad to be able to cope with the demands of performing consistently in all competitions.
As well as this, the quality we have up front means it's arguably the last area of the team that needs strengthening with both full-back positions and the midfield far more of a priority.  So to keep Fabio as a back-up option in what we hope is a busier season next campaign would be a good idea.
Fabio Borini does have a future at Liverpool, certainly for the next 18 months but it is down to him to show that he can stay and hold down a place for the long-term after that, at which time, Liverpool hope to be well on their way to cementing Champions League football on a far more regular basis.