Reports on Monday suggest Liverpool are finally read to bid for Egyptian winger Mohamed Salah, but they really should be finding players for positions that are of much greater concern.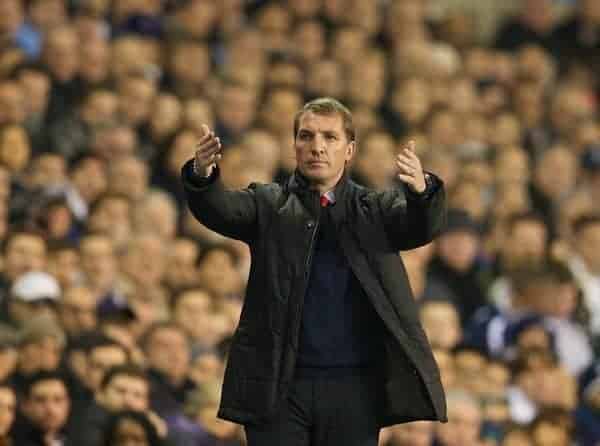 Brendan Rodgers' team selection against Aston Villa backfired miserably as Liverpool lost an opportunity to consolidate their position among the top four.
With owner John W. Henry in attendance at Anfield for the first time since appointing Rodgers 20 months ago, the manager was seemingly keen to put on a show of attacking prowess. Instead, he provided the perfect proof of just where Liverpool's squad needs improving.
Eager to fit all of his attacking quarter of Luis Suarez, Daniel Sturridge, Philippe Coutinho and Raheem Sterling into the side, Rodgers changed shape from 4-3-3 to 4-4-2.
Gerrard and Holding Midfield Role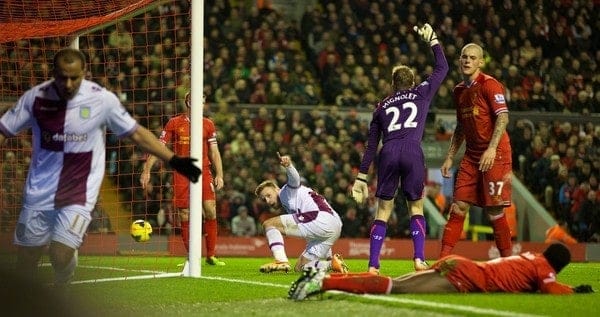 Given that he'd talked up Steven Gerrard's future as a holding midfielder within a three man midfield all week, Rodgers then went and exposed the captain within a more traditional midfield shape – something that numerous managers have previously tried and soon found it does not work.
Rafa Benitez wasn't keen on Gerrard as a centre-midfielder in a 4-4-2 and moved him to the right during the 2005/06 season. He then moved him into a more attacking central role behind Fernando Torres, that's where Gerrard's attributes were best used.
A host of England managers – Fabio Capello, Sven Goran Eriksson, Roy Hodgson – have all attempted to play Gerrard as a centre-midfielder in a 4-4-2 shape. It never worked.
So for Rodgers to attempt this again was extremely naive.
Gerrard as a holding midfielder within a 4-3-3, with dynamic players such as Joe Allen and Jordan Henderson from the current squad making up the other two midfielders, may well work against certain sides. Gerrard in a regular two man central midfield never has and never will work, he's far too exposed and not comfortable when pressed, as he was by Andreas Weimann on Saturday.
Will Gerrard, who turns 34 this summer, be the answer as a holding midfielder for Liverpool next season, hopefully in the Champions League? I sincerely doubt it.
Therefore, signing a player to fulfil the holding midfield role is vital for the development of Brendan Rodgers' first-team. Gerrard's role would be reduced, less relied upon, and he'd be rotated into the midfield for certain games.
It does not take a genius to see where Liverpool's strengths and weaknesses exist at present. We're wonderful in attack but woeful at the back.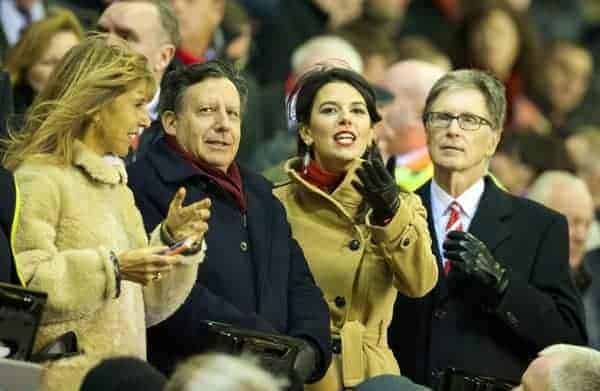 Full-Backs
The full-back areas both need improving. Glen Johnson will surely leave this summer due to his contract situation, not that his form of late would make anybody want to give him a new deal. While Aly Cissokho won't be getting in Liverpool squads, let alone the starting XI once either of Jon Flanagan or Jose Enrique return.
Neither Enrique or Flanagan, though, are long-term solutions to the left-back spot and that's another area that needs a quality player who is able to play the role as Rodgers desires.
What isn't of a major concern is the attacking areas.
Hopefully Rodgers will revert back to 4-3-3 as soon as possible, which means Luis Suarez, Daniel Sturridge, Raheem Sterling and Philippe Coutinho challenging for the three attacking positions. For me, that's pretty healthy for the remainder of this season.
Mohamed Salah would be a great signing, no doubt, but is he really what Liverpool need right now? Far from it.
Full-backs and a holding midfielder are what are needed at Anfield. Another attacking player would be like going shopping for a sofa and getting a lamp, eh Rafa?