Liverpool are one of the leading clubs in the Premier League when it comes to sports science, an area where technology is increasingly playing it's part in monitoring and improving player's fitness levels.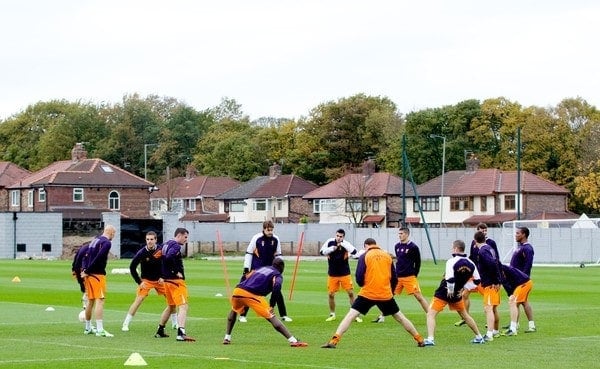 One of the systems Liverpool use is STATSports, having installed a 'FLI Smart Training Ground System' at the club's Melwood facility. This means every movement is tracked in realtime during every training session.
Many clubs have this installed at their stadiums, but Liverpool have taken it to the next level by installing at their training ground too.
The lads wear it every day in training and it gives feedback on distance, speed, accelerations, decelerations, impacts, as well as many other metrics including dynamic stress load that gives an idea of overall energy expenditure by the players.
The software helps predict when players are more prone to injury, illness etc.
It allows fitness coaches to measure players data against their normal outputs to see if they are in peak physical condition, this is obviously very helpful in the rehabilitation process.
Once a player is hitting the same standards that he was meeting before the injury he is obviously then close to full fitness.
In the video below, Liverpool's head of fitness and conditioning, Ryland Morgans, discusses the system and it's benefits.
The system allows Ryland to generate ultra-accurate data for analysing squad training loads in real-time, during the training session and adjust player loads accordingly.
For readers looking for more information you can visit STATSports website.