Joseph Copeland discusses Liverpool's season so far and what must be done in the final 17 games of the campaign to stay in amongst the top four.

I heard a saying once that sums up the current feeling at Liverpool Football Club quite well: "Nothing in this world worth having comes easy."
Nobody should appreciate this more than Brendan Rodgers.
In his second season at the club, Rodgers has guided his team to fourth in the Premier League table, only six points out of first, through 21 games.
To get to this point, we've seen a plethora of versions of Liverpool take the field. We've seen the ruthless and rampant side in easy wins over Fulham, West Brom, Norwich and most famously, Tottenham.
In stark contrast, we have also witnessed drab, inexplicable performances against Arsenal, Southampton and Hull City.
Sprinkle a few good performances that warranted a better result, (see Chelsea and Manchester City), and you have Liverpool's season in a nutshell.
The Liverpool fans have been on a roller coaster ride throughout this campaign. The season started strong with a trio of gritty 1-0 wins that saw the Reds surge to the top of the table.
Visions of Steven Gerrard finally hoisting the Premier League trophy did not seem so wholly unreachable. However, a hiccup in Wales was swiftly followed by a shock defeat at home.
Suddenly, things were looking all too familiar on the Red half of Merseyside. It is a testament to both the players and Rodgers that they were able to regroup and continue to push on.
The return of the magnificent Luis Suarez brought new life to the players, fans and everybody associated with this football club.
He is currently the league's top scorer with an immaculate 22 goals in only 16 league games. His strike partner, Daniel Sturridge, got off to a hot start before being sidelined with injuries once more.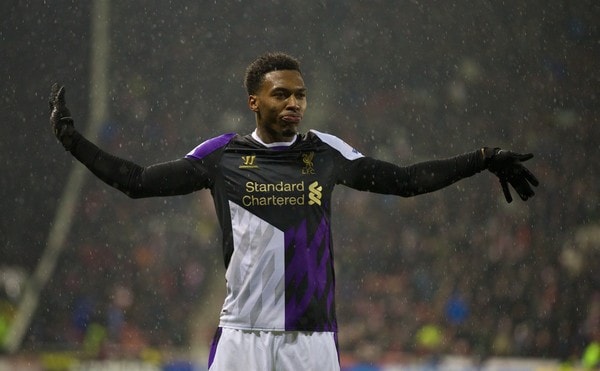 His successful return at the weekend against Stoke City will give Liverpool more bite in their push for the top four.
Raheem Sterling has continued to grow and blossom in his second full season with the first team, and alongside Philippe Coutinho, Liverpool's attack is in good hands.
However, for as potent and lethal as the attack has been, the defence has been a revolving door of disappointment and erratic play.
Kolo Toure started his career at Anfield with aplomb, only to be relegated to the bench for a stretch, before being reinserted by Rodgers.
Frenchman Mamadou Sakho has struggled to gain traction in England, as he has been hampered by injury and inconsistency.
Perhaps no defender has had to go through as much adversity as Martin Skrtel. The Slovakian started the season as the fourth choice centre-back, before a handful of strong performances propelled him back into 1st team contention. He has been a mixed bag of "Simply superb!" to "What was he thinking?"
The main theme here is the inability for Liverpool to find any sort of consistent performances out of their back line.
Perhaps you could blame Rodgers for making it a merry-go-round of players each week, or even on the lack of continuity that comes with two new players.
However, it's mid-January and the season is more than half gone. These are issues that should have been resolved before Christmas, and it is inexcusable that they have been allowed to continue this long.
Liverpool do not boast world class depth at each position like the Barcelonas, Real Madrids or Bayerns of the world, and as a result there is extra amounts of pressure on the first team regulars to perform above and beyond their own measures.
Injuries affect every team, so that should not be used as an excuse by fans or media alike.
With any Brendan Rodgers team, the midfield will be the lynchpin to the team's success.  With Steven Gerrard finally being pushed back to the holding midfield role, just as many expected coming into the season, the likes of Jordan Henderson, Coutinho and Joe Allen should find more room to navigate.
The enigmatic Brazilian Lucas, seems to be the odd man out in this scenario. He has struggled to return to his peak form that saw him contend for Player of the Year honors at the club.
The enthralling 5-3 victory at Stoke City over the weekend is an astute example of Liverpool this season. It showcased their attacking prowess led by the super tandem of Suarez-Sturridge.
We also observed all the defensive frailties as Stoke kept things competitive in what really should have been a romp. The midfield was solid, neither great nor awful.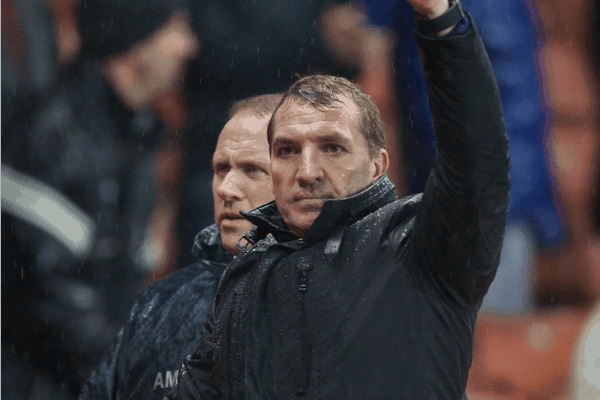 However, in the end three points is three points. Fans that clamour for heads to roll following a win in a stadium that has seen Liverpool struggle to find any semblance of success should be silenced immediately.
Good teams find ways to win, and it may not always be pretty.
What matters in the end is getting the desired result. So far this season, Liverpool have done that more often than not, which is why they currently hold onto one of the 4 Champions League places.
Looking forward, Liverpool must find reinforcements during this winter transfer window to replenish a battle tested squad.
The defence must finally be settled, and chemistry must be built at the back. Home games with Arsenal, Everton, Chelsea, Tottenham and Manchester City will be absolutely vital to where Liverpool end up this season.
They are finally pounding teams they should beat which has been a problem in recent years, but now they must find ways to get results against their nearest rivals at the top of the table.
The Reds still have lots of work to do before they can celebrate a top four finish, but they are very much in the thick of the race which is where any club would love to be.
If the first 21 games are any indication, these final 17 games are going to be wildly difficult to predict, which should make for a heck of a show.
Ultimately, whatever obstacles must be hurdled to reach the top, will be worth it.