Liverpool have being branded a lucky team down the years and often after cup final successes.  While PJ Vaughan would agree that we are lucky, he believes the reason we are lucky could be to do with our genetic make up.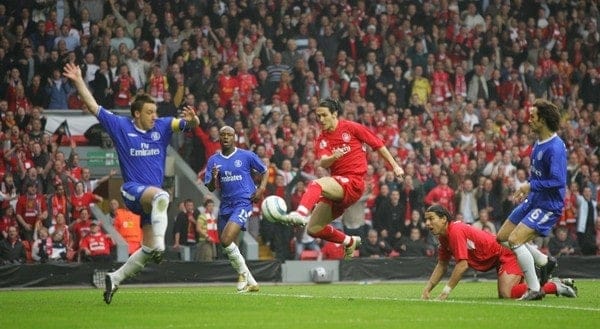 Lucky Liverpool
There was an element of luck for Liverpool in the European Cup final in Istanbul in 2005. We were lucky that Sami Hyypia was not sent off early in the second half when we were losing 3-0.
We were lucky we scored three goals when we only had one shot on target in the 120 minutes. We were lucky that one of the world's best strikers Andriy Shevchenko had an off day. We were lucky that Jerzy Dudek had the night of his life.
Lucky United
However we are not the only team to be lucky in a European Cup Finals. Manchester United were just as lucky when they recorded their famous win and the second best ever comeback in the 1999 European Cup Final.
They should have being at least 2-0 down if not more against a far superior Bayern Munich.
In the Moscow European Cup final in 2008 Manchester United were lucky again. They were lucky when Didier Drogba only hit the post when Chelsea were leading 1-0.
They were lucky that Didier Drogba got sent off late in extra time. Drogba would have surely had the opportunity to take the winning penalty instead of John Terry. Terry missed and United were lucky.
Even against Benfica in the 1968 European Cup final. Eusebio missed a one on one to make it 2-1 towards the end of normal time.
Manchester United's three goals in extra-time would never have happened if this was the case. But Manchester United are a lucky team, just like Liverpool are.
Unlucky Arsenal
Arsenal are in complete contrast to Liverpool and United. In their only European Cup Final appearance in 2006 they were the better team and not Barcelona. Arsenal had no luck.
They had their goalkeeper sent off early in the first half, they responded from this blow and scored the opening goal. But Barcelona mugged them with two late goals.
Five years previously Arsenal played Liverpool in the FA Cup final. Arsenal were by far the better side. Liverpool were lucky when Stephane Henchoz cleared two goal bound shots with his arm at 0-1.
We had another huge slice of luck when Michael Owen scored from our only two half chances in the game. Lucky Liverpool stole the FA Cup from Arsenal that day in Cardiff.
Arsenal should have clearly beaten Birmingham in the League Cup Final in 2011. Again they were the better side but couldn't finish of a Birmingham City side that would relegate later that season.
Arsenal got hit with a sucker punch when Obefemi Martins scored an 89 minute winner and they lost a cup final that no one believed was possible. But that's what Arsenal do as they don't have the right genetic make up.
Winning is in your genes
The following year Liverpool played Cardiff in the League Cup Final. Liverpool were over whelming favourites like Arsenal were the season before.
We played so badly that Stewart Downing was our best player. We were lucky to get to a penalty shoot out. Steven Gerrard ballooned Liverpool's first penalty miles over the bar.
For a weaker team that would have being curtains. But we are Liverpool. Winning is in our DNA and that's exactly what we did.
The 1986 FA Cup Final against Everton provides more evidence that winning is our DNA and it's not just luck. Everton lead deservedly 1-0 at half time they should have lead by more.
We looked flat, we were making defensive mistakes. Grahame Sharp nearly scored a 30 yard header but then our luck changed.
Three quick goals and lucky Liverpool beat a very good Everton side that wanted revenge on us for luckily winning the league the week before.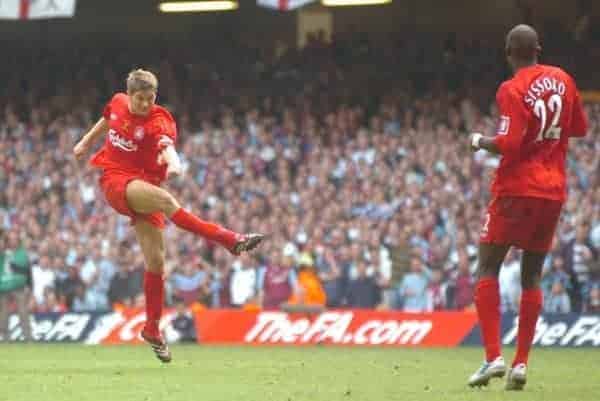 Further proof of our luck and winning DNA was evident when we played West Ham in 2006 FA Cup Final. We trailed 2-0 and then 3-2 with only minutes remaining.
Steven Gerrard who seconds before couldn't walk due to severe cramp scored a brilliant goal from 30 yards to take the game to extra time. We won on penalties of course.
Winning DNA v Winning DNA
It would be foolish of me to ignore the fact we have actually lost cup finals. We lost to Chelsea in the FA Cup in 2012 and in the League Cup to the same opposition in Jose Mourinho's first season in 2005.
In both games we were unlucky as you often are in defeats. Chelsea were lucky in both games. In recent years Chelsea have purchased vast amounts of winning DNA to make up for the fact they never produced them themselves in the past.
We have also lost to a very genetically strong AC Milan in 2007. We were the better team on the night, which is rarely a good sign if you are going to win. AC Milan had the luck and the stronger winning DNA on the night.
Even in the Spice Boys loss to Manchester United in 1996. We didn't play great. But neither did United. We had no Luck.
They scored a very lucky goal that squeezed through five or six players. The only lesson from that day is that cream Armani suits work like kryptonite on a winning DNA.
The big hole in the winning DNA theory.
The one cup final defeat that makes no sense is our FA Cup final defeat to Wimbledon in 1988. We were by far the better team on the day. We should have won. Wimbledon had a better side than they were given credit for but we still should have won.
The fact that we had the league effectively won by February possibly didn't help and the fact that we hadn't European football to keep us motivated and match sharp were possible key factors.
For whatever reasons our winning DNA was not enough on this one freak occasion but nothing works 100% of the time.
Conclusion
2001 is the year that proves that it's all about luck and having a winning DNA when it comes to winning trophies.
We played three finals that year. In each final we under performed, in each match we were lucky and each match we won. It was like we were genetically programmed to win.
So the next time Liverpool win and someone tells you they were lucky. All you need to do is say we may be lucky but winning is in our DNA.