Following on from his scouting report on three potential left-backs for Liverpool, Scott Taylor brings you three right-backs that could potentially replace Glen Johnson.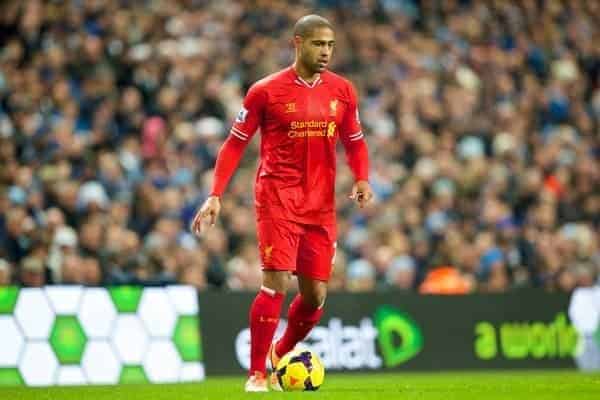 Johnson's future at Anfield looks increasingly in doubt due to his contract situation and a severe dip in form of late. Hare are three candidates to replace the England international – again, 'obvious' candidates such as Martin Montoya aren't included.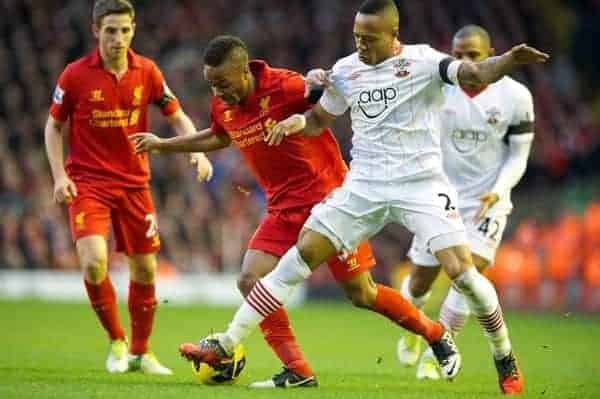 Southampton right-back Nathaniel Clyne is a tremendous talent. Although, he wasn't a product of the Southampton academy, instead he joined from Crystal Palace in the summer of 2012.
Clyne may have had his talent recognised at Southampton, but he was still a vital figure when he was at Crystal Palace.
Before joining the Saints, Clyne won the Crystal Palace young player of the year three times in succession from 2010-2012. In 2010, he was also voted Football League young player of the year before featuring in the PFA Team of the Year in his final season for his hometown club.
Overall, he made 137 appearances for the Eagles despite being only 20 when he left, which speaks volumes about his ability.
Since joining Southampton, the 22 year old has featured 49 times for the Saints.
Although Clyne does not have European experience just yet, he has international experience being a regular in both England Under 19s and England Under 21s.
Clyne is similar to current right-back Glen Johnson because he has the ability to play on both flanks, an attribute that the Reds have been desperately searching for. Such versatility is an added bonus for Brendan Rodgers.
Mattia De Sciglio
AC Milan right-back Mattia De Sciglio is a talented player that has come through the ranks at Milan and has since made 37 appearances in Serie 'A'.
However, unlike Clyne, De Sciglio has European experience in the highest of levels in the form of the Champions League. The Italian has made nine appearances in the Champions League even though he is only 21 years of age.
The only disadvantage for the right back is that he has failed to register a goal for Milan and this could be a problem if he doesn't get forward and create chances.
This season, he has been a regular in the Milan side, wearing the number two shirt famously worn by the likes of Cafu. Also, he can play on both flanks like Clyne and with his lethal pace; he has the potential to cause a problem for both sides of the pitch.
Furthermore, De Sciglio has international experience in all levels from Under 19s to the Italy national side. The full-back is a proven player at both Milan and Italy, playing against sides like Juventus and Brazil.
Danilo
Porto right-back Danilo is a year older than De Sciglio and the same age as Clyne (22).
Danilo is equally as experienced as the previous two targets, playing 129 games, across two continents.
He's the second Porto full-back to feature in this series, following left-back Alex Sandro. Like Sandro, Danilo already knows what it means to play 'tika-taka' style football.
The attribute that makes Danilo stand out is his impressive goal scoring ability. In the 129 games he has played, Danilo has scored 12 goals, a goal to game ratio that can even rival some midfielders.
He is also experienced in Europe playing for Porto in the Champions League and plays for the Brazilian national side after previously earning caps at Under 20 and Under 23 level.
Now, you may be thinking why aren't Liverpool linked with such a talent? The answer is that he has a €50m release clause, which is too much for the Reds' liking and this makes teams lose interest.
Overall
The best thing about all these targets is that they can come straight into the squad and no doubt perform, something which Brendan Rodgers needs after buying many squad players in the summer.
The target I would buy is more than likely Mattia De Sciglio. This is for three reasons; primarily, he has vital European experience at the highest level and will be important in Liverpool's success.
Secondly, he is only 21 years of age, meaning that he can improve with age and work on his weaknesses that stops him from becoming a world class full-back.
Finally, De Sciglio can play as both a right back and a left back and this versatility will help as the Reds have struggled to play a full strength back four this season.
Do you agree with the targets? Who would you like to buy from that list and for how much? If you have an answer to any of these questions than be sure to leave your comments below or tweet me: @ScottTaylorUK.