Steven Gerrard has donated £96,000 of his own money to the Hillsborough Family Support Group, ahead of Tuesday night's Merseyside derby clash between Liverpool and Everton at Anfield.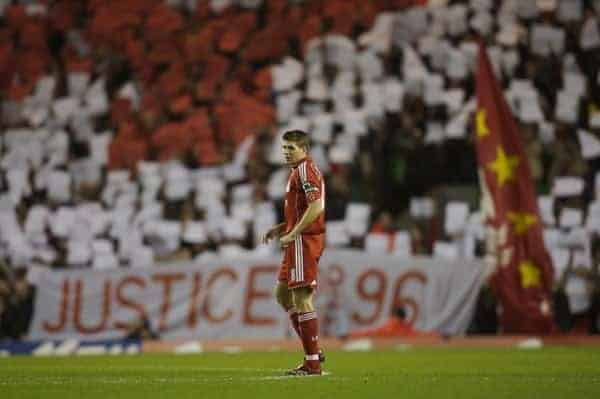 Gerrard lost his own 10-year-old cousin Jon-Paul Gilhooley in the stadium disaster in April 1989. 96 fans lost their lives.
On donating, he is quoted by the BBC as saying, "I think it's good timing to send this out now, just before the Merseyside derby, but also there's a huge thank you from not just myself but from all the Liverpudlians and all the help and support the Everton fans have given us with this.
"When there is a tragedy in this city, you do get touching moments. It does unite and it does make you feel like you are part of such a special city".
To learn more about the Hillsborough Family Support Group and how to donate yourself, visit their website here.