Jack Williams takes a look at some of the possible reasons why the Liverpool forward doesn't get the recognition he deserves.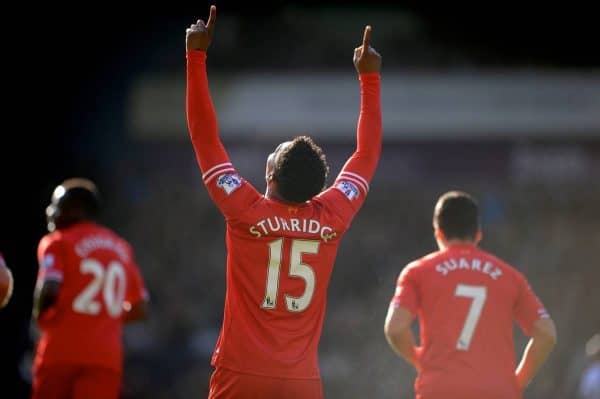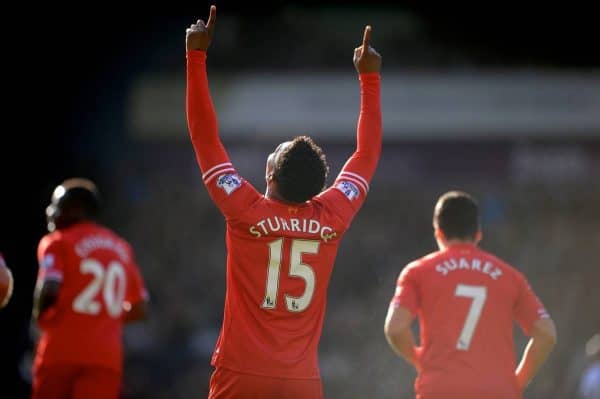 There's one player in our team who I feel is not getting the plaudits he deserves, both from Liverpool fans and the wider football community. That player is Daniel Sturridge.
Don't get me wrong he has been getting a lot of praise but I don't think some aspects of his play are being noticed and even those that are aren't getting the attention they deserve.
Statistics can often be manipulated to help backup a point but in some cases there is no disputing what they show. Sturridge has scored 30 goals in 38 games since joining the club and is currently second top scorer in the Premier League with 16 goals in 18 games this season.
That is an average of 0.88 goals per game – Fernando Torres in his best goal scoring season at Anfield averaged 0.73 goals per league game. At that point in time Torres was considered by many to be the best striker in the world, Sturridge – despite the superior stats – isn't.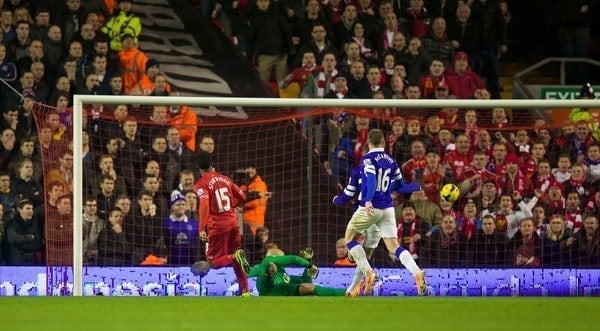 What is the reason for the lack of attention Sturridge's goal scoring feats are getting?
In my opinion a big reason is Luis Suarez. Suarez is having a goal scoring season that recently has only been matched by Messi and Ronaldo, he is doing things on the pitch that only a handful of others consider doing let alone pulling off.  I suppose it's unlucky for Sturridge that he happens to be playing alongside one of very few players who is currently outscoring him. Suarez, I think, has been drawing the attention away from Sturridge's performances with his own.
Suarez's form could be one reason that Sturridge is not getting the attention I feel he deserves but I think another big reason is that people aren't seeing his other qualities.
Too many people, non-Liverpool fans mostly, seem to consider Sturridge as an 'in-the-box' player, a lethal finisher who gets into positions to score, but I think he is much more than that.
He rarely gets dispossessed, has played some fantastic passes and can beat defenders. He is also what I like to call a 'something out of nothing' player.  By that I mean when the team is struggling to score, or when we don't look like we are in a position to score, he can do something that will mean he scores or sets up a goal.
A prime example of this is his chip vs West Brom in the 4-1 victory, very few players can pull that kind of thing off.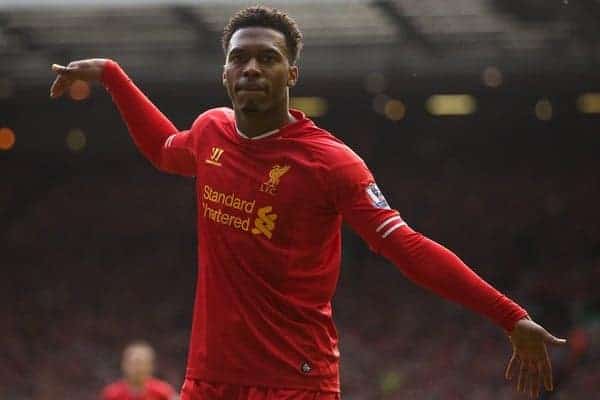 Going slightly off topic I think the number of 'something out of nothing' players we currently have is the reason we are having such a strong season. If you look at our past teams over the last six or seven years very few players stand out as match-winners. Gerrard, Torres, Alonso to a certain extent. They could do something out of the ordinary that would lead to a goal.
In my opinion we currently have five of them in our starting 11; Sturridge, Suarez, Raheem Sterling, Gerrard and Philippe Coutinho. This may again be part of the reason Sturridge isn't being noticed as much, we have other players who are doing special things on the pitch, often to set chances up for him.
In my opinion Sturridge is a more complete striker than Torres was in his prime for us. That is a big claim to make, and I know not everyone will agree with that opinion but I think he brings more to the team than Torres did.
Finally, whatever your opinion is, I'm sure we can all agree he deserves a chant, I'm yet to hear a regular one.
What do you think, is Jack right? Comment below or tweet him @JLWi11iams.