If the Premier League was judged on first-half performances, Liverpool would be top of the table. Henry Jackson (@OnFootballTweet) looks at how much they've improved prior to half-time this season, particularly at Anfield, and why it's been so crucial to their success.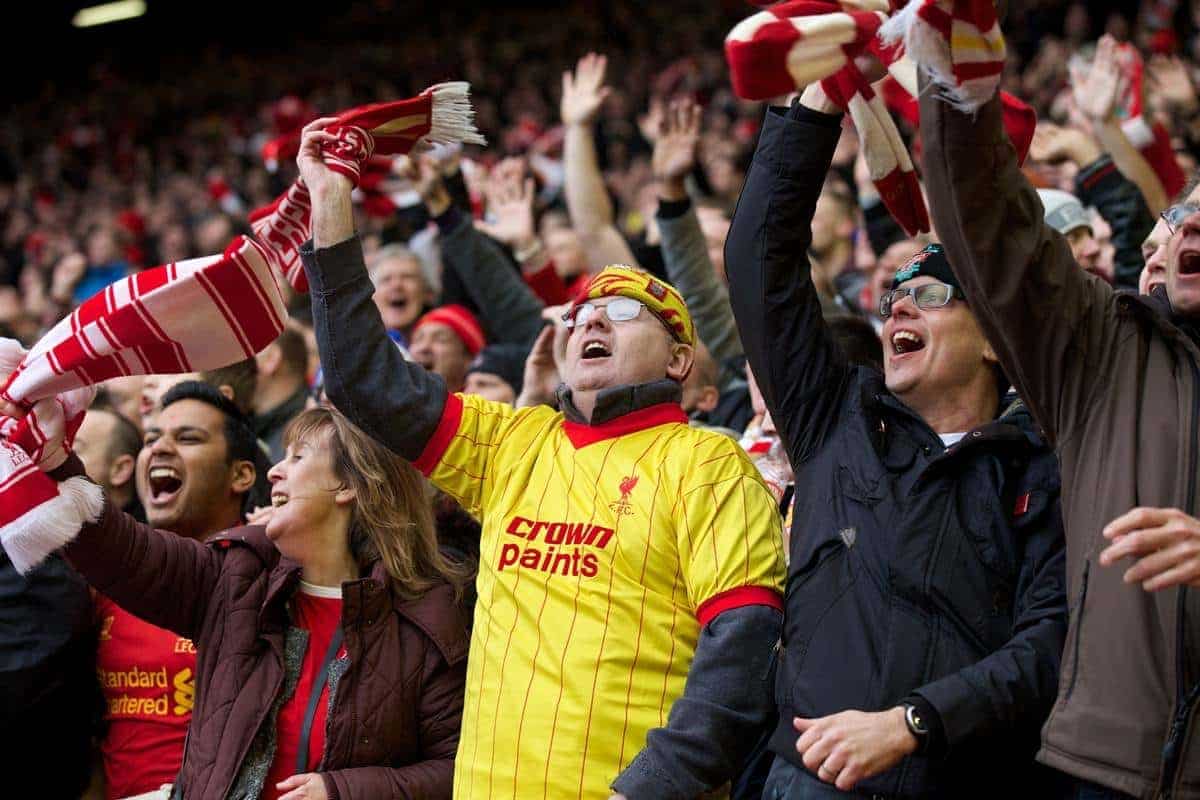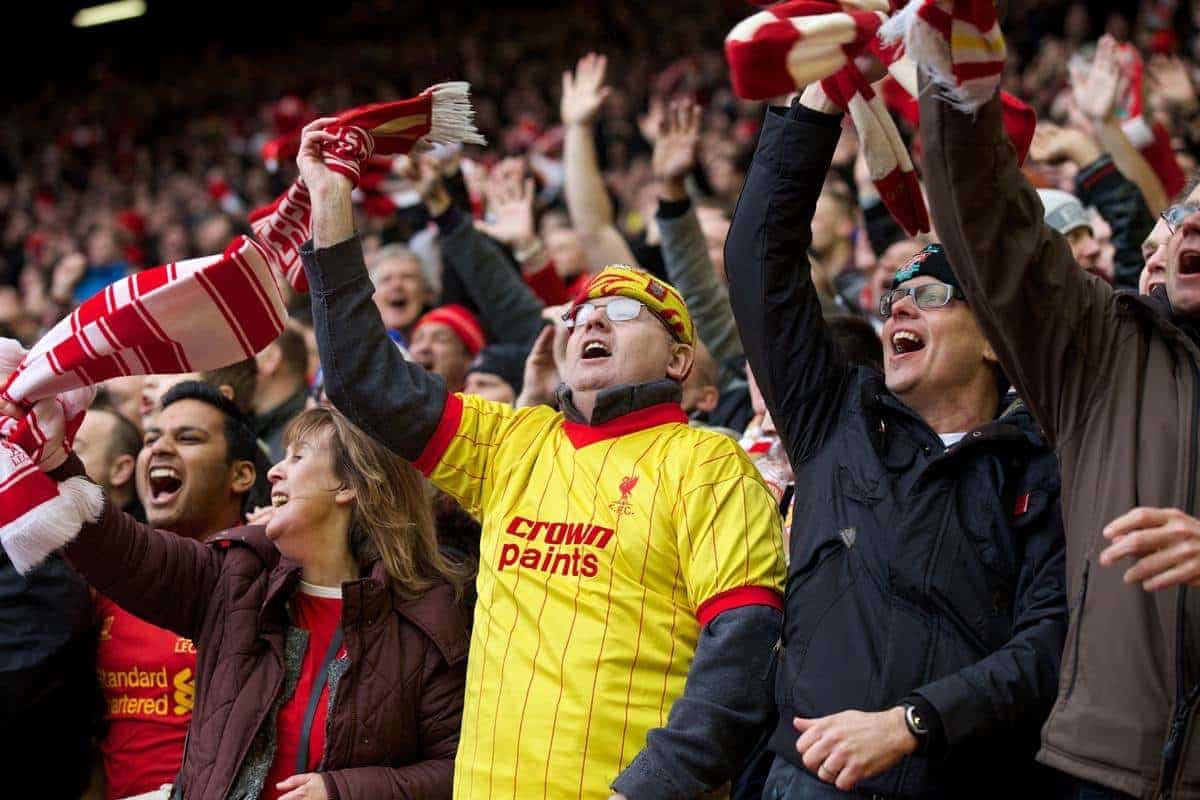 In years gone by, whether it be under Gerard Houllier, Rafa Benitez, Roy Hodgson, Kenny Dalglish or Brendan Rodgers in his first season, Liverpool were so often drawing games 0-0 at half-time at Anfield.
Anxiety then began to creep in after the break, and so often Liverpool would fail to break down stubborn opposition. On some occasions they would lose late on. The performances were often good, but they lacked ruthlessness early on in games.
This season, however, things have been drastically different when you look at Liverpool's 13 home league games. Of the 11 they have won, they have led at the interval every time.
Their opening two home games, against Stoke and Manchester United, saw Daniel Sturridge score the solitary goal in both games, after 37 and four minutes respectively. They were 3-0 up at the break in the next Anfield clash, against Crystal Palace, and like many matches this season the fact the game was already put to bed allowed Rodgers to rest key players in the second-half.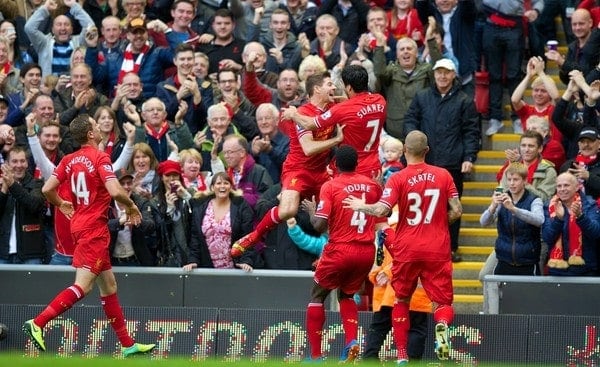 They were 2-0 up against West Brom, 3-0 up against both Fulham and Cardiff, and 4-0 up against Norwich. These were games that Liverpool could easily have drawn 0-0 in years gone by.
A potentially frustrating afternoon at home to a stubborn West Ham side in December was made far easier after Guy Demel's own goal just before half-time gave the Reds the lead. They went on to win 4-1. The same applies with the 2-0 win against Hull, where Daniel Agger's 36th-minute goal eased the nerves.
Liverpool's last two home games have been truly exceptional. They demolished both Everton and Arsenal in potentially season-defining games, and they came out of the traps at the speed of light both times. They led their Merseyside rivals 3-0 after 35 minutes, and Arsene Wenger's side 4-0 after just 20. It really was remarkable stuff.
The only two games the Reds have failed to win at Anfield, the 1-0 defeat to Southampton and 2-2 draw with Aston Villa, they haven't been ahead at the break in either. Against Villa, only Sturridge's 45th-minute strike got them back into the game. Without that goal they probably wouldn't have earned a point.
While away from home Liverpool have struggled at times, there are still good examples to use regarding their first-half performances.
Of their four away victories in the league, they were ahead at the break in three (Villa, Sunderland and Tottenham) while in the other they were level at 2-2 with Stoke. Of their four draws (Swansea, Newcastle, Everton and West Brom) they scored at least one in the first-half of every game.
In their quartet of away defeats they have still scored relatively early goals at Hull, Manchester City and Chelsea. Only against Arsenal did they fail to find the net.
So why have Liverpool been so effective in the first-half of games this season?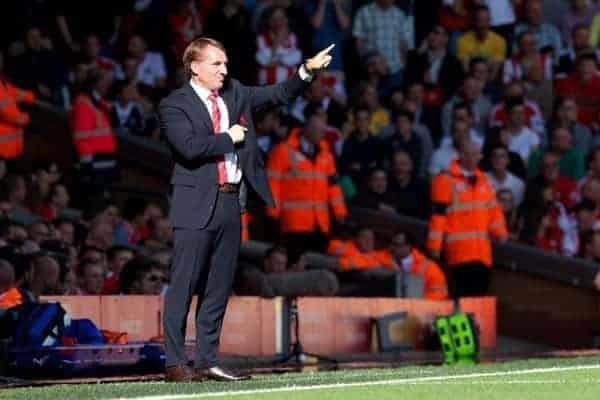 The main reason is Rodgers' tactics. His use of pressing high up the pitch – in a relentless manner that echoes Barcelona at their peak under Pep Guardiola – lightning-fast counter-attacks and slick passing has simply blown the majority of their opponents away at Anfield.
There is, of course, a risk element when utilising these tactics. Such is the intensity of non-stop pressing that it is impossible to implement for a full 90 minutes. It is something that can backfire if you use all your energy up in the opening stages of the game. You run out of steam and are liable to be picked off by the opposition as the game progresses. The 2-0 defeat away to Arsenal is the perfect example of this.
This is the main reason why Liverpool have often not performed that well in the second-half of games. Statistics show that they would be somewhere nearer to mid-table if results were judged by second-half performances. Their progress shows that the risk has paid off, however, rendering the second-half display meaningless in a number of games.
This tactic doesn't become a success overnight, but there are hugely promising signs that Rodgers is turning Liverpool into one of the Premier League's most entertaining, fluent teams in the country.
More importantly, the superb first-half displays, especially at the resurrected 'Fortess Anfield', have been hugely important in Liverpool's tremendous season to date.