Liverpool have confirmed the fixtures for their pre-season tour in the United States this summer, with the headline game being against Manchester City at Yankee Stadium.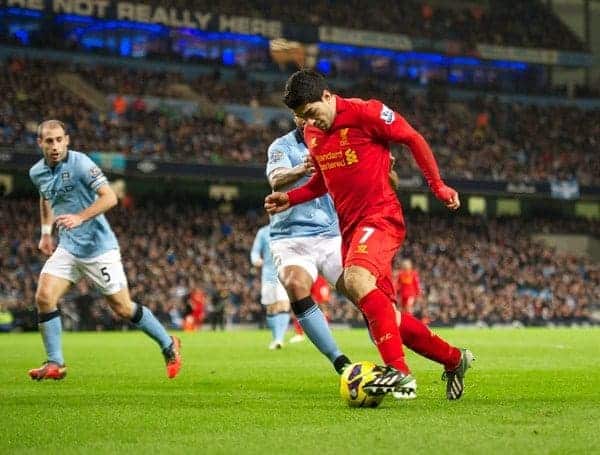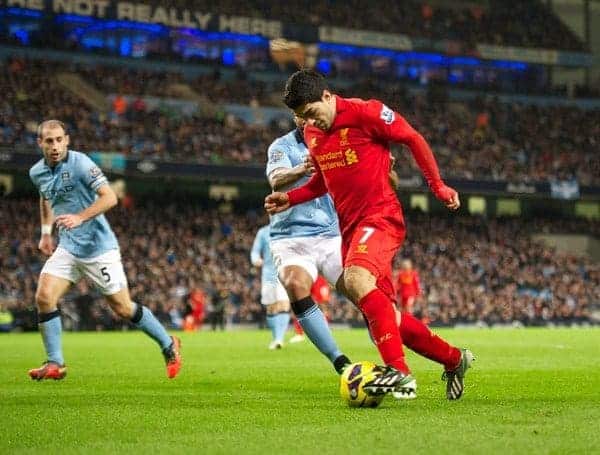 Brendan Rodgers side will compete in the 'Guinness International Champions Cup' alongside City, Manchester United, AC Milan, Olympiacos, Real Madrid, Inter Milan and AS Roma.
The Reds' first fixture takes place in Chicago against Olympiacos, followed by a trip to New York to face City, before heading to Charlotte, North Carolina to face AC Milan.
Sunday 27 July – Liverpool FC v Olympiacos – Kick-off 5pm CST at Soldier Field Stadium, Chicago
Wednesday 30 July – Manchester City v Liverpool FC – Kick-off 7pm EST at Yankee Stadium, New York
Saturday 2 August – Liverpool FC v AC Milan – Kick-off 6:30pm EST at Bank of America Stadium, Charlotte
The Reds could then play at the Sun Life Stadium in Miami on Monday 4 August should they win their group.
To announce the fixtures Liverpool legend Robbie Fowler took part in a press conference at Yankee Stadium in New York and Liverpool FC Chief Commercial Officer, Billy Hogan, took part in a press conference at Bank of America Stadium in Charlotte alongside the city's mayor, Patrick Cannon.
"We are pleased to announce the first three fixtures of our 2014 preseason tour. We have a large fan base in the USA and we hope these fixtures give our US-based LFC family a chance to see their team on their home ground" commented Billy Hogan, Chief Commercial Officer at Liverpool FC.
This will be the Red's seventh visit to North America, highlighting their commitment to bringing Liverpool closer to fans all over the globe, no matter how far away from Anfield they may live.
Liverpool legend Robbie Fowler added: "I travelled with the team when we were last in the USA in 2012. It was a phenomenal experience. We did a lot of work in local communities and saw first-hand some fantastic charitable projects in this country. To top it off, thousands of fans travelled to see Liverpool play, it was a humbling experience to be part of one of the world's greatest football families."
The teams will be divided into two groups for round-robin play. Inter Milan, Manchester United, Real Madrid and AS Roma form Group A. The winner of Group A and Group B, based on point total, will meet in the final at Sun Life Stadium in Miami on Monday 4 August.
Please note: Teams required to qualify for 2014-15 European competition based on 2013-14 domestic league finishing position may be subject to change.