Liverpool fans have taken to Twitter with a mixture of disappointment and frustration at the Reds' 1-1 draw at West Brom on Sunday afternoon.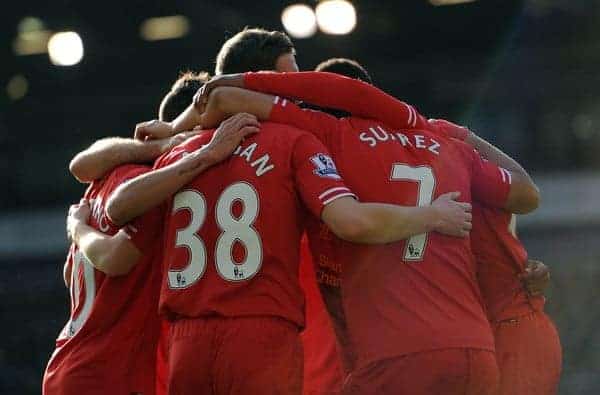 A first-half Daniel Sturridge goal after great work by Raheem Sterling and Luis Suarez had given Brendan Rodgers' side a solid lead going into the break.
Until the second-half, West Brom offered little attacking threat and Liverpool looked comfortably, controlling the game with the help of Steven Gerrard impressing in his holding midfield role.
But a period of pressure in the second-half saw the Baggies draw level — if only for a blunder from Kolo Toure.
The Ivorian international defender had a lapse in concentration, playing a ball across the Liverpool box which was pounced upon by West Brom striker Victor Anichebe.
Anichebe duly took his opportunity and the former Everton man put a simple ball past Simon Mignolet for the home side's equaliser.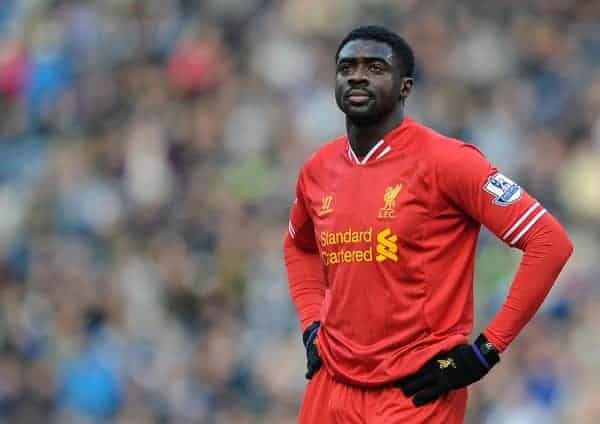 It will be seen as two points dropped for Rodgers's side who lost their stride in the second half.
The Reds next face Arsenal in the league next Saturday, and a much improved performance will be needed if Liverpool are to keep up their challenge for a finishing place in the top four.
Nevertheless, Liverpool remain unbeaten in 2014 and sit in fourth place, three points behind third place Chelsea, who are away at Man City on Monday night.
We've rounded up some of the best reactions from Liverpool fans to Sunday's result at the Hawthorns. Let us know your post-match thoughts in the comments below, on Twitter @thisisanfield or in our forums.
Massively missed the intelligence and understanding of Lucas in midfield today – he instinctively makes the angle for defence to pass out

— Rushian (@RushianLFC) February 2, 2014
Liverpool need to buy approximately a billion defenders in the summer transfer window, and that's being conservative.

— Si (@PhantomGoal) February 2, 2014
2. #LFC sat far too deep today, inviting pressure. Gerrard practically a CB.

— Michael Owen (@mfowen91) February 2, 2014
Oh Kolo you're not cool anymore!

— LFCTS (@LFCTS) February 2, 2014
Have we the bottle to take 4th place?? Gotta treat every game like a final. Can't pick & choose which ones you wanna perform in.

— Jay (@Jay82_LFC) February 2, 2014
The second half shows you everything you need to know about why a proper Pirlo type or a real DM makes sense not just for defending.

— Dan Shepherd (@liverpooldeep) February 2, 2014
"These are the games teams win to qualify for the Champions League" – looking forward to seeing Swansea going to Barcelona next season.

— Kristian Walsh (@Kristian_Walsh) February 2, 2014
Far from our best but importantly didn't lose the game. In fact we'd have nicked it had it not been for the error. Onwards and upwards. #LFC

— What•a•Hit•Son•LFC (@whatahitsonlfc) February 2, 2014
Frustrating way to drop two points.

— Paul Grech (@paul_grech) February 2, 2014
Team fighting for there lives under a new manager always hard#pointsapoint

— ianbarrigan (@barrigan_ian) February 2, 2014
Not sure why Mignolet gave Toure the ball in that position, forced him into blind pass, sloppy by both bad summed up the performance. #LFC.

— Simon Steers (@sisteers) February 2, 2014
Raheem Sterling the big plus point for #LFC today though, #WBA couldn't handle him.

— Michael Owen (@mfowen91) February 2, 2014
Unconvincing all round but still a gift of a goal that cost us two points. Proper brain fart from Toure that.

— Gareth Roberts (@robbohuyton) February 2, 2014
Toure's not entirely to blame for the result, it was mainly down to our disappointing 2nd half showing.

— Bence (@BenceB96) February 2, 2014