Marco Lopes explores the importance of spending wisely as he reflects on Liverpool's latest transfer window misadventures.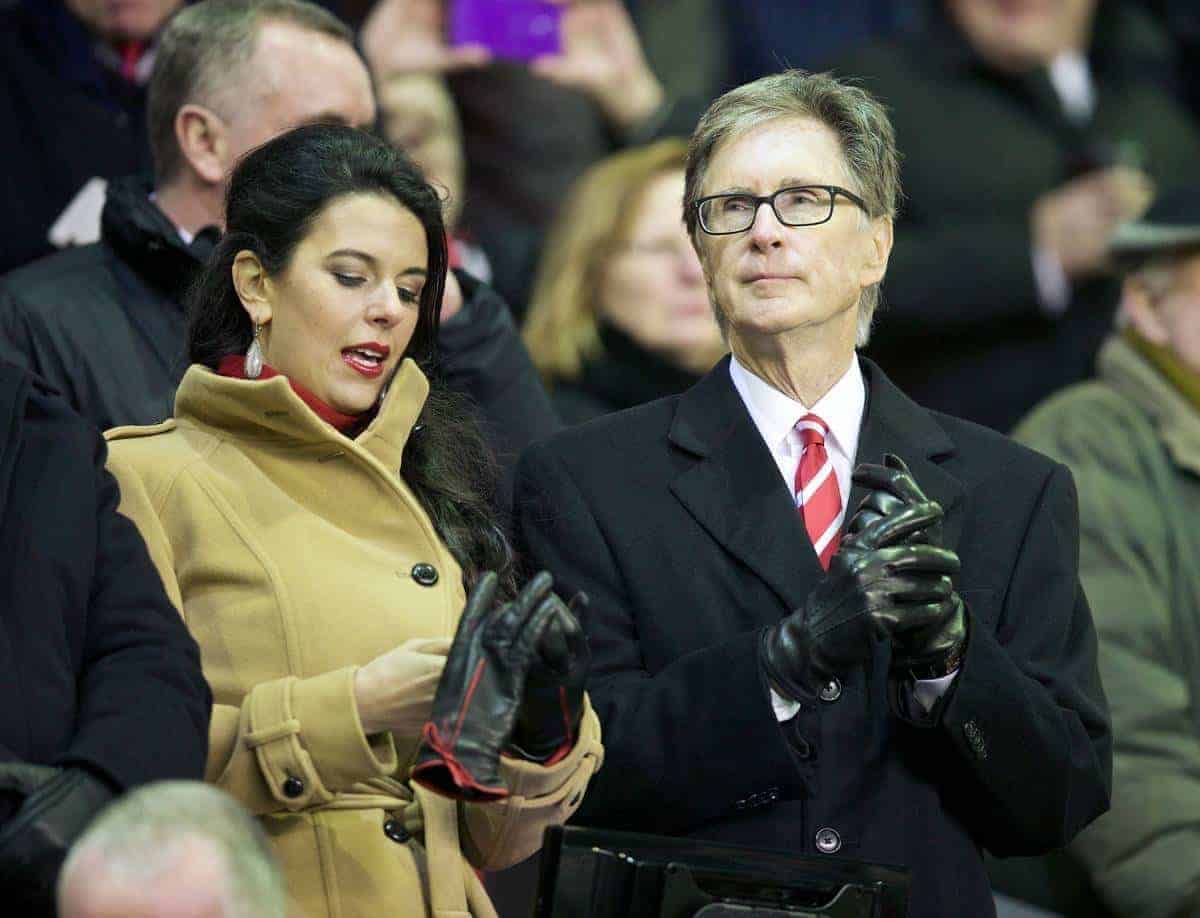 For every Fernando Torres, there is a David Ngog.  For every Xabi Alonso, an Alberto Aquilani.  For every Daniel Agger, a Jan Kromkamp.  For every Didi Hamann, a Salif Diao.  The list is endless.  Especially in the last 20 years.
For every great transfer, there are numbers of poor ones.  For every poor transfer, the impatient contemplation of the opportunity lost, the value missed because one decision was made instead of another.  Think El Hadji Diouf vs. Nicolas Anelka, and even – if you believe the stories, anyway – the non-signing of a young Cristiano Ronaldo.
The ratio between good and bad transfers flexes depending on various things – the player, the buying club, the selling club, the player's performance, the team's performance, the value at which the player goes for when – or if – he leaves.
Perhaps we've heard enough about annoying transfer windows of late, but a week after the fact, perhaps some true perspective can be pondered without allowing the immediate rage of late payments and scant targets cloud (or not) our judgment.
The Good, the Bad, the Utterly Frustrating
And so we arrive at January 31st, 2014. Or August 31st 2013. Or August 31st 2012. Or countless windows before that, the only exception in recent memory being January 2013.  An ironic example, since many Liverpool fans were profoundly aghast at the mere thought of arrogant, lazy, troublesome Daniel Sturridge as a "reserve" striker to Luis Suarez.  Followed by the diminutive Philippe Coutinho, who was so unknown he was alien to fans supporting his old club Internazionale, never mind his new Anfield suitors.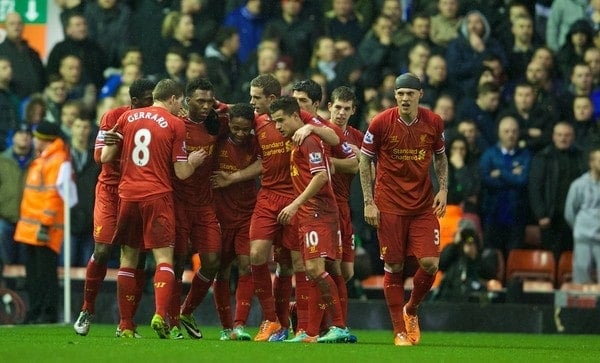 Let me clear something up front – I don't pretend to have inside information, or deep experience or knowledge of what happens behind the scenes with transfer arrangements.  Ironically, I found the club's secretiveness in this past window an initially encouraging sign that perhaps they'd learnt from the past couple of windows, when targets like Dempsey and Willian were flaunted like ladies of the night taunting their peers for the highest bidder.
However, what I observed, much like the excellent, honest outburst on this topic by David Hendrick on the recent Anfield Index podcast, is that the club's actions were once again inept.  It's one thing to have faith in the club's silence, and having suggested this myself of Twitter, I'm considerably disappointed to have been proven wrong.  It's not to say the club didn't try to sign players, because they certainly did. After all, there were known attempts for Mohammed Salah, Yehven Konoplyanka.
It's hard to know where to apportion the blame for the failures, and many fans speculate the continued depth (or lack thereof) of the apparent juvenile negotiations of Ian Ayre, the frugal valuations of the transfer committee and the narrow mindedness of the scouting efforts.
The Transfer Window Liverpool Needed
It's often lamented that FSG are learning. They have learnt quickly. They haven't learnt enough. They've made mistakes. They've made too many. When the horizon of success is so obviously visible to the hopeful eyes of a Liverpool fan, FSG often suffer the rebukes.
I do and I don't blame FSG, because they've implemented a structure at the club meant to drive successful transfers, and it's hard to blame the men in that structure when the process is poor.  For all intentions, both Salah and Konoplyanka professed their serious desire to play for Liverpool.  So unlike Diego Costa (for example) for whom the Liverpool flirtation was a ruse to increase the Atletico-sourced cash in his wallet, these 2 players were fair game.  It's not their fault that Liverpool acted so late and so slowly.  There are many who speculate the reasons for late movements in the window, and granted, players, agents and their clubs are not always amicable, but I hard blame the bewilderment of Liverpool fans.
What is more disturbing to me, however, is not that the club was late and slow to move, but also that the strategy looks considerably flawed in its overall approach. Konoplyanka appeared to only be approached once the Salah ship had left port to play on loan at some obscure club in Belgium (or sit on the Chelsea bench, take your pick).
The strategy also centred and "appeared" (assumption!) to prioritise players in positions that do not make sense given the squad's current weaknesses.  I don't dispute another attacking midfielder is of use given the age of Sterling and Coutinho, but Liverpool have some players on loan as well to fix that, potentially.  Instead, the current issues – defensive midfield, fullback, right centre back – all went unaddressed.  Yet, solve those issues, either with clever loans or purchases of first team players or squad cover, and suddenly 4th place is almost certain, with 3rd a possibility.
The Importance of Value for Money
All those criticism aside, there is one issue that needs to be put forward as a defence for Liverpool's approach, and that is the idea that the club is insisting on the principle of value-for-money signings.  You can't overpay for a good signing, but bad signings, no matter how cheap, always come back to haunt.
Lambast the club all you want for not spending the outlandish amounts that last season's top 4 – but Liverpool don't have the resources that the others have: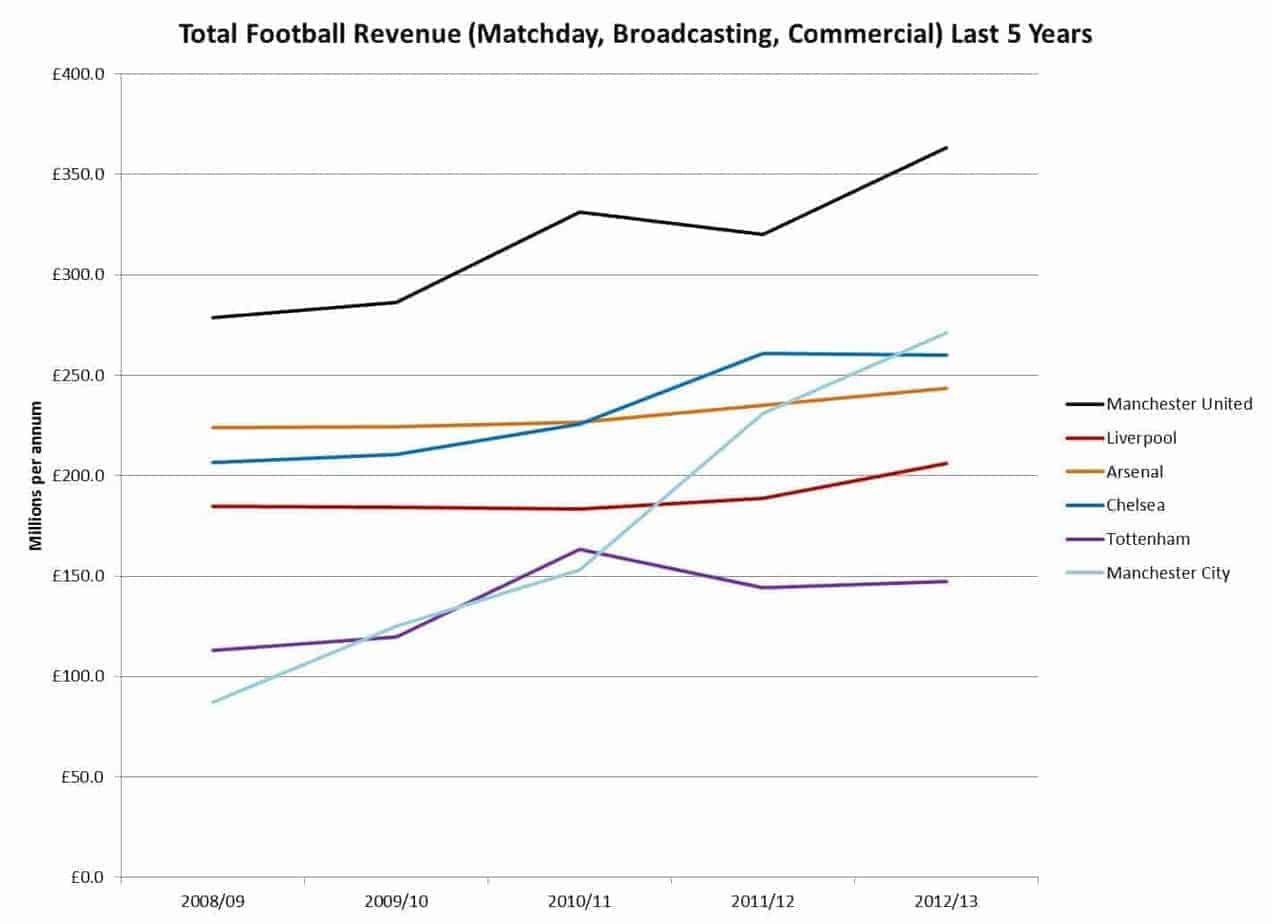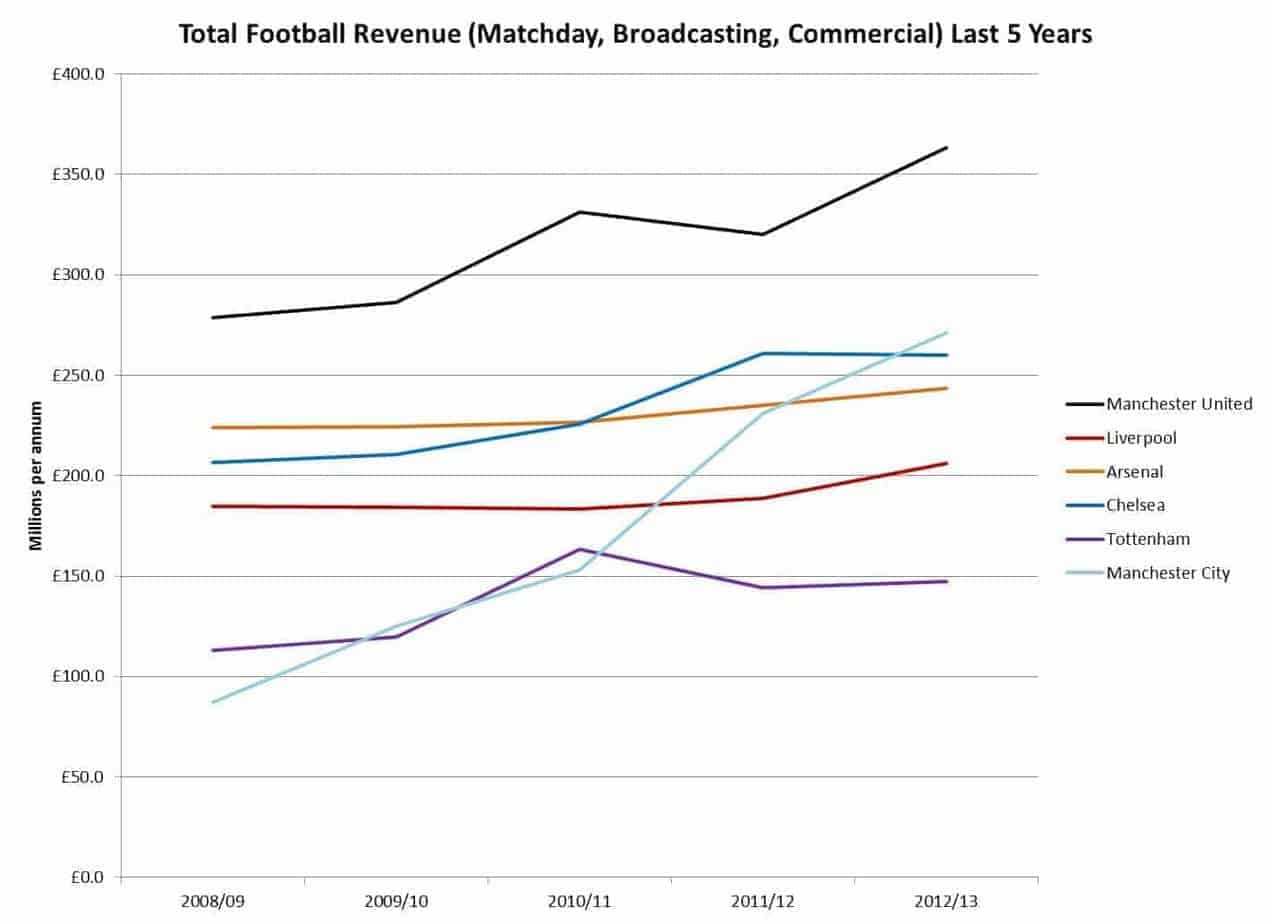 The diagram above highlights the issue.  With the exception of cash stock-pilers Arsenal, the other three rich clubs have not only become accustomed to higher revenues, they've also enjoyed considerable revenue increases over the last five years where Liverpool's revenues have been largely flat.
It's not the best indication of spending power since Russian and Arab oil money comes into play as well, but for Liverpool it is clear – the cost of overspending is significantly more severe compared to the other 4, who literally can buy their way out of trouble.
It means – simplistically – that Liverpool are forced to do something they've (cynically) sucked at for the last 20 years: buying players smart.  I'm not suggesting they've never done so at all; of course they have in isolated cases.  But the club needs to start developing a culture of scouting, negotiating and recruiting players in a manner that is far more agile than their competition, and at a more consistent level than in the past few years.
The clubs to learn from here are few, but significant. Clubs like Dortmund, Udinese, Porto, Benfica, Ajax, and Valencia, amongst others.  Clubs that make a point of not allowing limited resources to limit their ability to compete on certain levels, especially when it comes to player recruitment.
These clubs all have one thing in common in varying degrees – the ability to scout and recruit players, particularly youngsters, with an impressive knack of developing them into pre-superstars.  While most leave to richer clubs, some of them manage to leverage those players to considerable success domestically and even in Europe (Dortmund the most recent example).
It's about becoming a club that finds the likes of Christian Eriksen, Ever Banega, Mario Gotze, Fabio Ceontrao, Luis Muriel, Mats Hummels, Axel Witsel, Alexis Sanchez, Robert Lewandowski, Gokhan Inler, Fernando Reges, Radamel Falcao, Diego Ribas, Ricardo Carvalho, Ramires, Angel Di Maria, Shinji Kagawa and Nuri Sahin (controversial, I know!), recruits them into the academy or the first team well before they've been discovered, and puts them altogether and turns them into a team of world beaters.
These are not clubs that often throw bad money after bad, or average players, or players inconsistent with the philosophy.  They wouldn't spend £35m on Andy Carroll.  Or £20m on Downing.  Or even £6m on Clint Dempsey, when 6 months later, you can spend £6m more and get Daniel Sturridge.
This isn't to say that Liverpool aren't supposed to pay large amounts for players – but it's about making sure that the investment matches the return, because the higher the price, the less margin for error.  So €12m+ for players like Arturo Vidal, £20m+ for Nemanja Matic, and yes, £20m+ for Luis Suarez all represents money extremely well spent when one considers the principle.
Planning for the Summer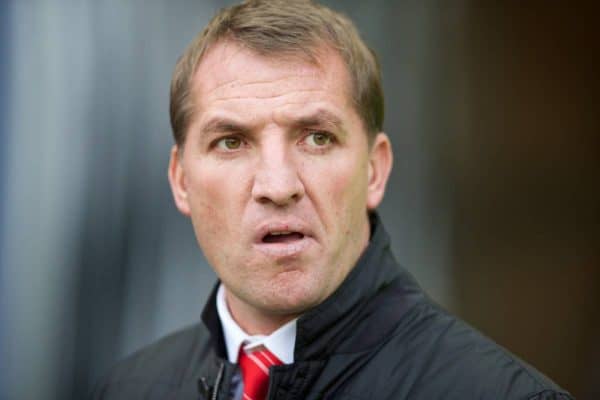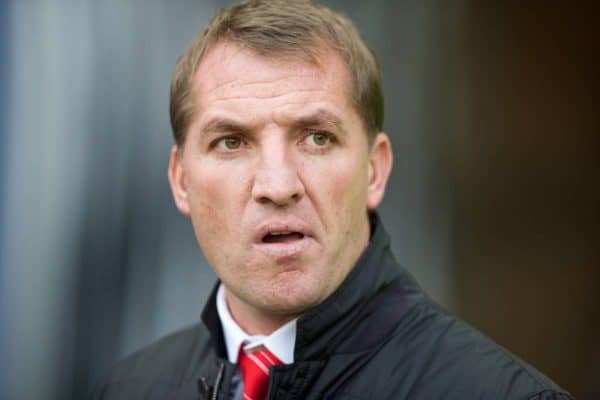 Furthermore, as much as we hinge on the importance of current transfers and current objectives, we need to keep in mind that the strategy shouldn't be short term.  It's not about getting us over the line this season only and then hoping for David "the winner" Moyes to keep his job; it's about keeping us ahead in future seasons as well.
Again, I'm not professing to know better than the men at the club (this is just an opinion piece, after all!) but looking at it from the fan's window, Liverpool's summer transfer activity needs to be crucially busy in all directions, especially if the club achieves its objective of Champions League football.
I would hope that Liverpool's ideal, semi-realistic summer window would include the following:
Exits to create additional funds for the transfer war-chest

Agger (high wages, could command a good fee, and Sakho is better)
Skrtel (average at best)
Johnson (high wages, under-performing)
Reina (high wages, under-performing)
Aspas (under-performing, not settled)
Loan returns to add depth to the first team squad
Wisdom, Ilori, Borini, Assaidi (notwithstanding other youngsters as well)
Purchases in the order of positional priority: defensive midfield, right back, left back, right centre back, attacking midfield right, central midfield
In terms of the purchases, Liverpool's scouting team has its work cut out for them, but January also appeared to be a tough market with clubs being far less obliging to part with their talent. I'm no scout, but the options that intrigue me would be (in order of positional priority above) M'Vila / Fernando Reges, Montoya / Sorg, Ceontrao / Siqueira, Mussachio / Nkoulou, Konoplyanka and Ever Banega.  Much of this is pointless speculation, but hey, a fan can dream…
In the meantime, 4th is still in sight.  The euphoria from Liverpool's resounding win over Everton may have dissolved into ennui with the draw away to the Albion, but the facts still suggest Liverpool are on track:


Liverpool simply need to ensure the reaming six pointers against Man United and Spurs are maximised for points to ensure any advantage those teams have elsewhere are nullified.  The rest is just ensuring the fixtures against the weaker sides – the bottom 6-10 especially – are maximised for points as much as possible.
If the club pull off 4th with THIS squad… then a few things are true: Rodgers is (mostly) a genius, and FSG not only need the credit for appointing him – they need to give him a war-chest deserving of his talents, a functioning transfer committee and process that recruits talent quickly and effectively, and most of all – a resulting team capable of staying in the top 4 next season and beyond.