Daniel Sturridge led the way as Liverpool indulged in the insanity of the Hokey Cokey against Swansea. Neil Poole explains why all this to and throwing is great fun but makes him feel a bit sick.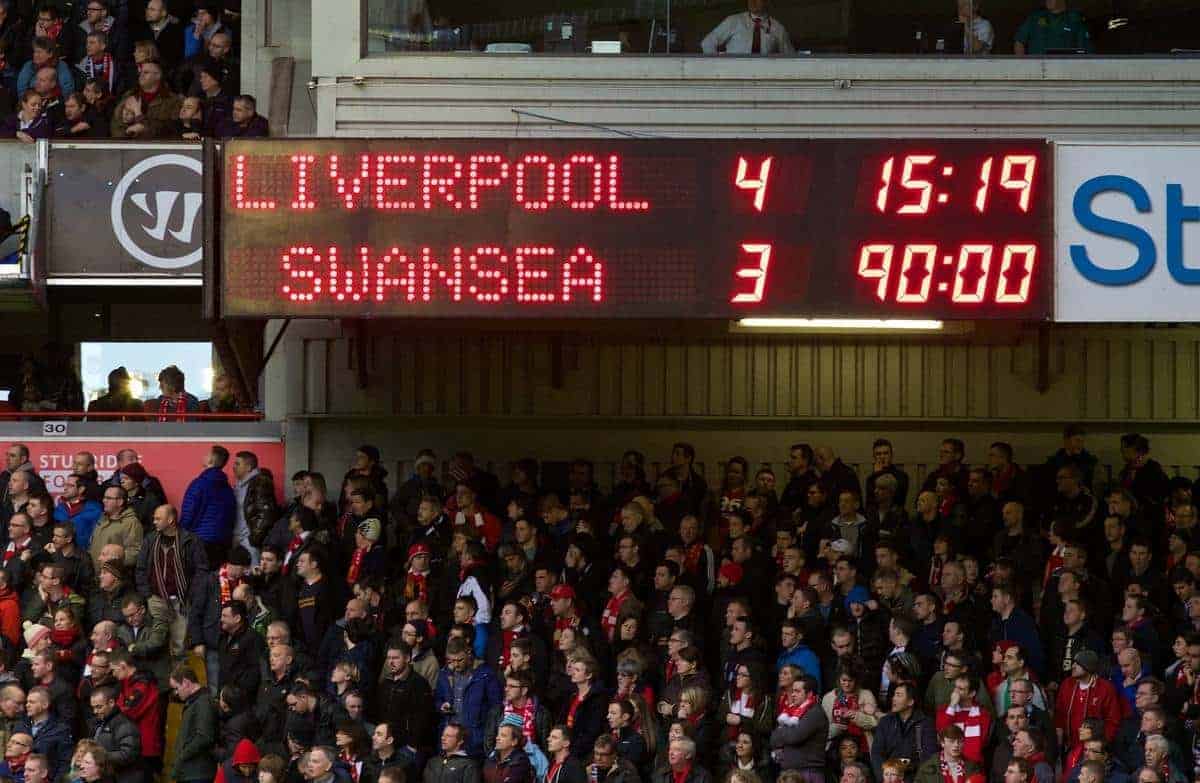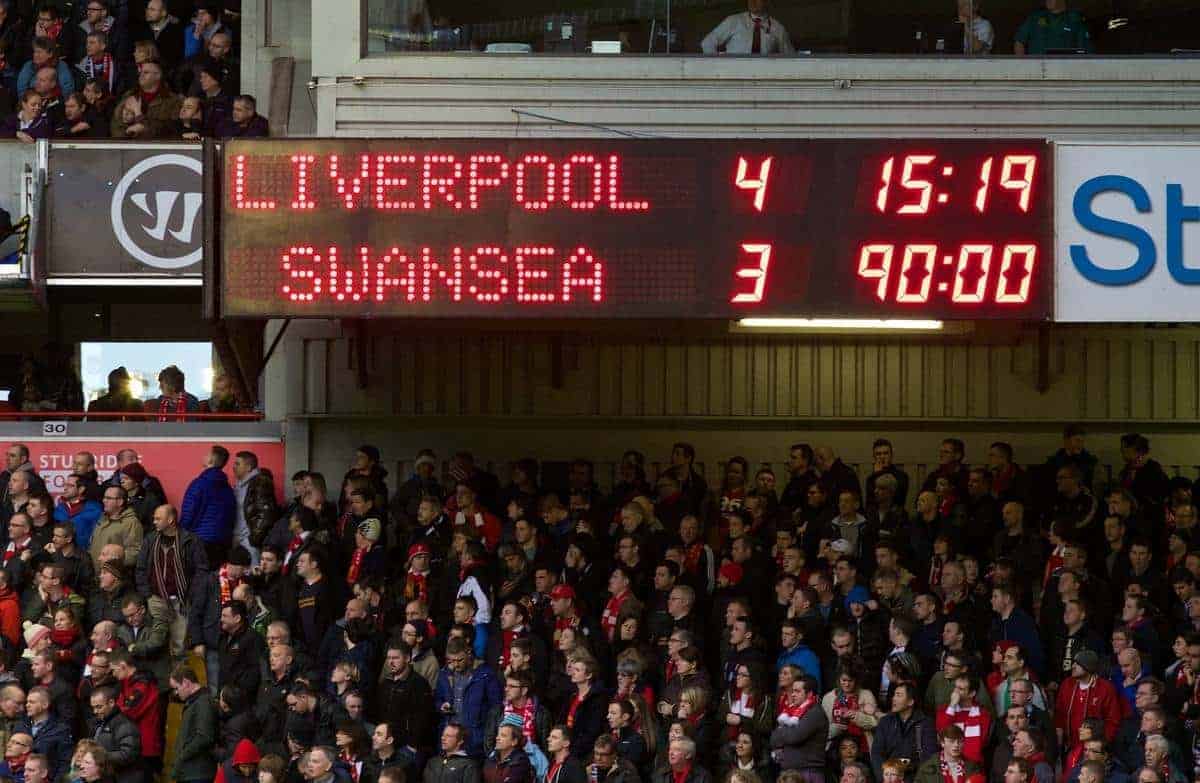 Before you read any further please watch as much of this video as you can bear.
That my Red friends is Liverpool FC's season since the 4-0 victory over Everton. It is Fulham 2 Liverpool 3. It's Arsenal 2 Liverpool 1. It is Liverpool 4 Swansea 3.
I'd bet the few precious remaining hairs on my head that it's also the rest of the season.
Unbounded innocent jubilation and marvellous fun on one hand. Rather stressful and nauseating on the other.
Whether your designated benchmark for success is a league title, a top 4 finish or 5th  place (you joyless freak), if you think getting there will be anything other than heart palpitatingly  traumatic you clearly haven't been paying attention for the last fifteen years. Even if you forget the losses and just relive these wins it's still harrowing and fantastic in equal measure:
A Worthington Cup final victory against Birmingham, eventually won on penalties. A pre-Everton Andy Johnson missing the crucial penalty. Hahahaha!
An FA Cup win against Arsenal entirely against the run of play. Owen saved the day. Stephane Henchoz saved the ball with his hand on the line. Shhh. Don't tell the ref.
A Uefa Cup Win against Alaves. Millions of goals. Extra time again. Won on an (own) golden goal from a Gary Mac free-kick.
Istanbul – no further words needed, although throw the Olympiakos and Chelsea game in there too.
FA Cup win against West Ham. Cramp ridden Gerrard scores screamer. Extra time. Penalties. Win. Ray Winstone tries to hold back the single tear in his eye.
Carling Cup win against Cardiff. A trophy for Kenny on his return. More penalties. Gerrard's cousin misses pen. Gerrard feels a bit bad. Craig Bellamy feels a bit bad. Fans feel relieved that we didn't get beat by a Championship side.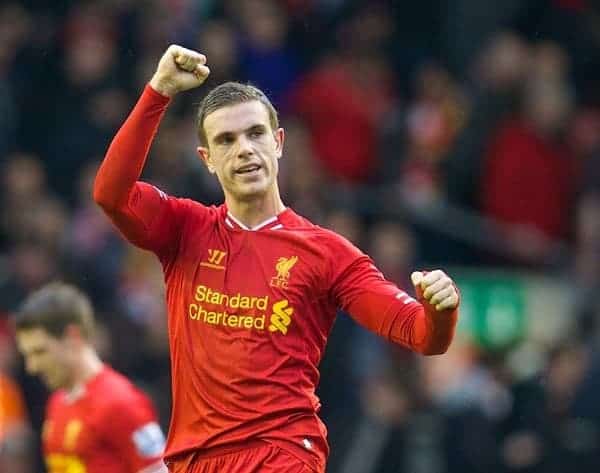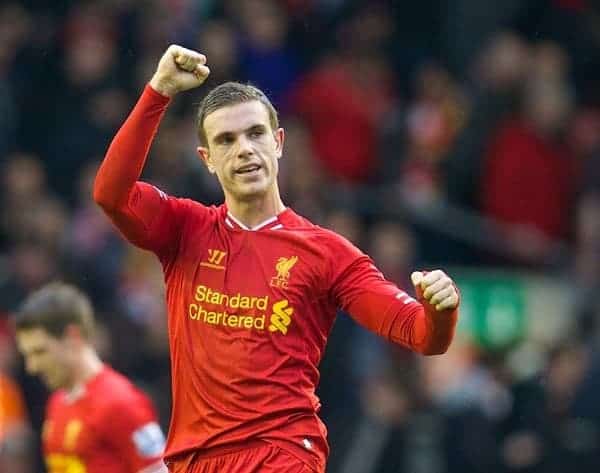 This Swansea victory was a timely reminder on the back of the other timely reminder against Fulham that while the kids are partying and having a great time sticking knitting needles in the plug sockets, the parents are staring in the bathroom mirror on the brink of a breakdown.
Those kids doing the Hokey Cokey in the YouTube clip hold hands, loosely keeping their shape as they excitably run back and forward enjoying the moment, repeating and repeating; the joy is inevitable and goes on as long as they want it to.
But their volatile excitement and absorption into their own little world means they're constantly on the precipice of an accident that will destroy the party. It's a world of chaos bound by a single silk thread. Yeah, that's right; that's a bit like us that is.
It all seems particularly reminiscent of our defence too. I'm no tactical genius but I wouldn't mind seeing all 11 players hold hands in a circle then all rush in as a ball is delivered into our box from a set piece. It couldn't be much worse that what we're doing at the moment. At least the laws of probability means someone will at least accidentally attack the ball. If nothing else we could take Ashley Williams out while we were at it.
But for all the mistakes, Sunday's game would undeniably have entertained even the most mean spirited child, and made them want to be part of the festivities.
Sturridge latched onto a great ball from Sterling  and rounded the keeper. He put his left leg in and scored. Seconds later he's all knees bent, arms stretched ra ra ra. Great header for the third. Bit more Hokey Cokey action.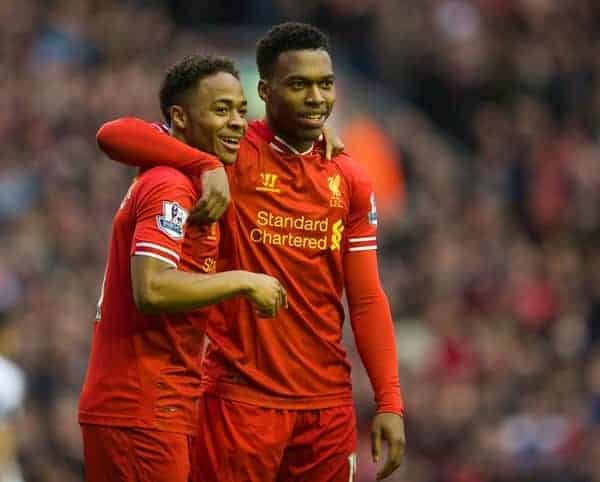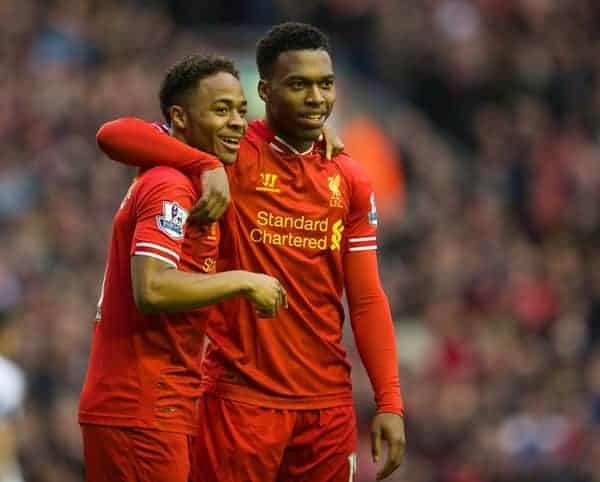 Henderson curled one in from outside the box on the 20 minute mark and makes it 2 nil. He obliges with the shaking it all about. He may play it cool at first but can't resist doing that two arms punching downwards thing he does. He then gets the winner off the rebound and screams a lot. Probably had too much lemonade.
As scripted, Shelvey scored. Just like Charlie Adam at Stoke, it seems we were intent on giving Shelvey as much room as he wanted to first get his eye in before later letting him get a lethal shot away. The Anfield crowd then applauded him for looking sad that he scored. Talk about everybody playing nicely!
Other than our 4 goals my favourite part of the game came shortly after the Suarez penalty incident in the second half. It was all getting a bit fraught and the crowd were vociferous in their dissatisfaction with the referee's performance.
I could then only marvel at the irony of Kolo Toure, he of recent calamitous errors, patting the air, palms down, imploring everyone to calm down. It was a glorious illustration of the schizophrenic nature of this side and the tumultuous emotions of being a Liverpool fan. You just never know if someone is about to be the next hero or the next villain.
As an aside I'm sure it was a coincidence but I could swear that immediately after Kolo's gentle soothing the Anfield crowd mellowed on queue. Every fibre of my body hopes Kolo's gesture was aimed at and worked it's magic on 45,000 people.
So the Swansea party was quite messy. The kids drove home in their expensive cars and the rest of of us lay down in a dark room afterwards. But ultimately everyone came away unscathed and there was plenty to celebrate.
And that's what it's all about… isn't it?