Luis Suarez is "loving life at Liverpool," according to his international teammate and close friend Edinson Cavani.
After a fiery summer last year when Suarez believed he was entitled to leave Liverpool since they hadn't qualified for the Champions League, the Uruguayan international is now having his best season yet for the Reds.
Furthermore, the 27-year-old signed a new long-term contract with the club in December, and seems a happier, more mature figure on the field as Liverpool look to finish in the Premier League's top four.
Paris Saint-Germain striker Cavani said Suarez is much happier on Merseyside these days.
"I speak with Luis most weeks – and he is loving life at Liverpool," Cavani is quoted by the Daily Mail.
"When I speak with him now it sounds like a different man to that of last season.
"You can hear it in his voice how happy he is compared to last season. He has always loved Liverpool – things have not always gone well for him in England – and he told me how humbled he was by the way the club and the fans stood by him."
Cavani and Suarez look set to make an exciting partnership for their country at this year's Word Cup, where they face England, Costa Rica and Italy in the group stage.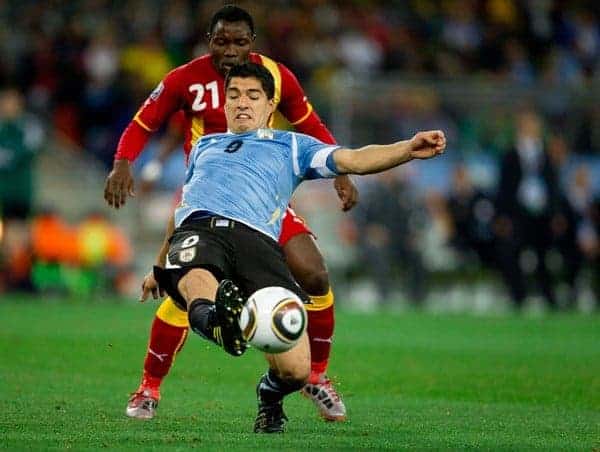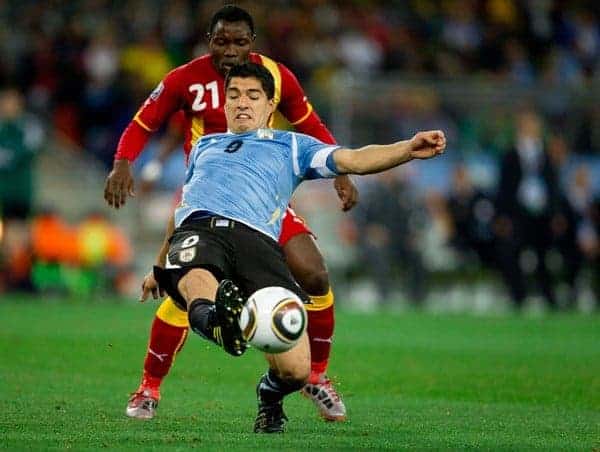 Cavani added that he believed Suarez simply wanted to be at a club with a high ambition when the Liverpool forward tried to force his way out of the club last year.
"When he asked to leave people thought there was an ulterior motive like a financial one – but it was not true. All he wanted was to be at a team which matched his ambition, where he could play Champions League Football, and where he can compete for major trophies," Cavani added.
"Now Liverpool are in that place he is happy to stay."