The 29-year-old has had an excellent season for Liverpool, but his overly physical nature and shirt-pulling in the box was always going to come back to haunt him, explains Henry Jackson (@OnFootballTweet).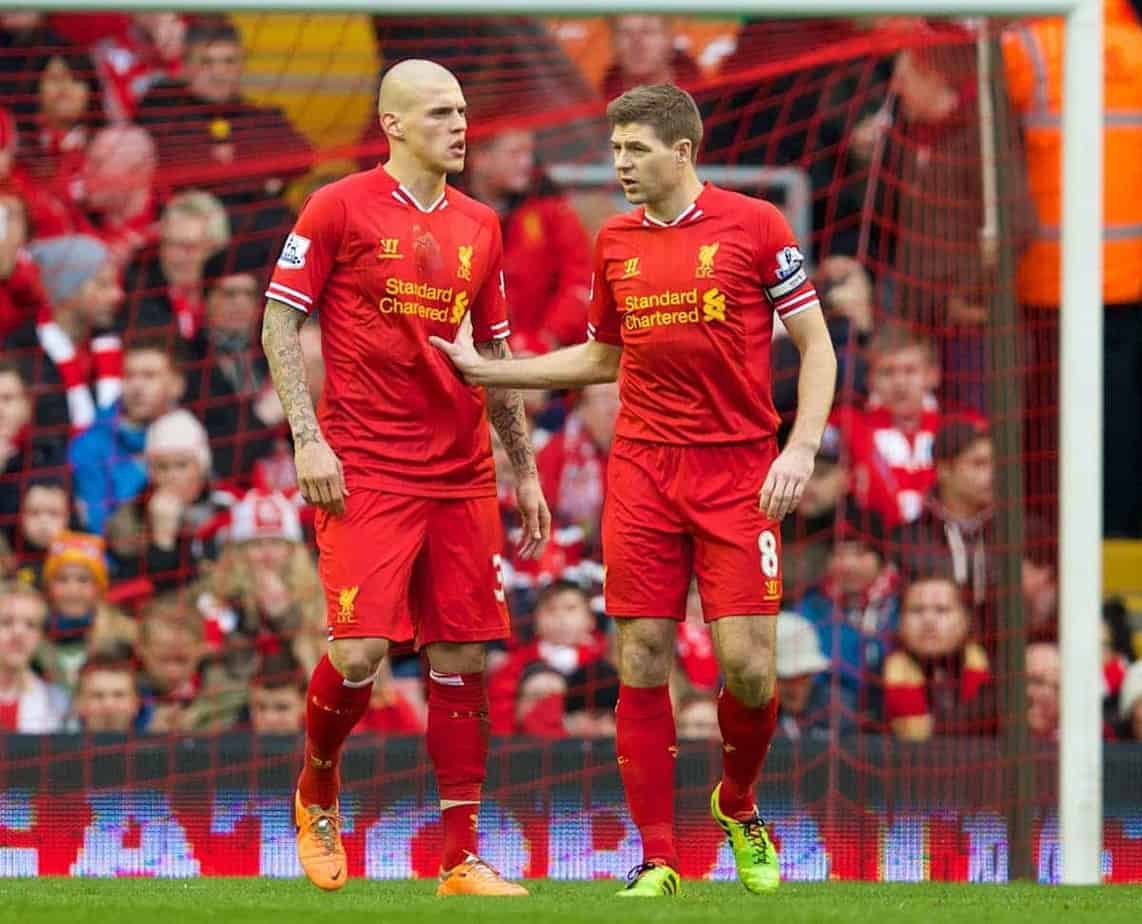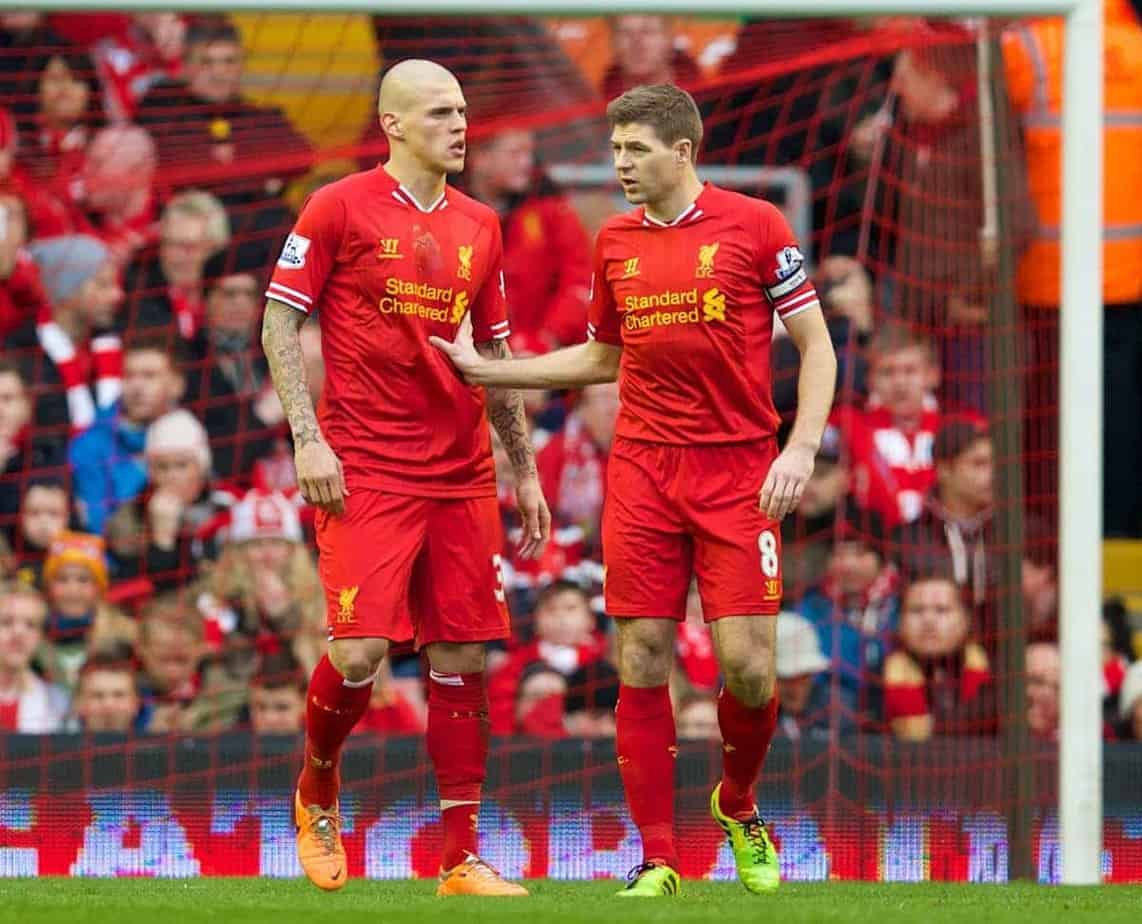 When Martin Skrtel gave away a penalty by hauling Wilfried Bony to the ground in Sunday's 4-3 win over Swansea, there was almost an acceptance among Liverpool fans that he had finally been penalised.
This was a moment that had been coming all season long and, quite frankly, it's a miracle that it's the first time it has happened.
Skrtel has spent the entire campaign being overly-physical inside his own penalty area with opposition players, risking needless punishment in the process. There are numerous examples that spring the mind, with his tussle with Ryan Shawcross in the Reds' 5-3 win at Stoke particularly ridiculous. Both players ended up in the back of the net.
Grappling
How many times have replays shown the Slovakian with a firm grip on his opponents shirt? And how many times have we breathed a collective sigh of relief when he's got away with it yet again?
When you consider that, against Swansea at the weekend, the ball had been delivered into a goalscoring area, with Bony potentially about to head the ball home, it could even be argued that Skrtel was lucky not to see red. Perhaps that would've been overly harsh, but was it much different to the incidents that saw Martin Demichelis and Wojciech Szczesny dismissed in the Champions League last week?

If you actually watch the numerous occasions when Skrtel grapples with an opponent, he looks as though he is simply focused on winning the scrap with his opponent rather than keeping an eye on the ball too. It is, to put it bluntly, very poor defending.
The hope is that this incident will give Skrtel a huge wake-up call. The title race and battle for top four are going to be settled by which sides make the least individual errors, in my opinion, and the 29-year-old's brain-dead moment could easily have ended Liverpool's dreams of a first league title since 1990.
Reputation
There is now also the risk that, similar to the way Luis Suarez now struggles to win penalties because his reputation goes before him, referees may now be stricter with Skrtel. He is known as arguably the most guilty defender in the Premier League for holding onto opponents shirts, and the Bony indecent will only make officials more aware of his antics.
It's important to stress that, despite this very obvious weakness in his game, Skrtel is having a fantastic season. While Kolo Toure and Glen Johnson have struggled for form and Jose Enrique, Mamadou Sakho and Daniel Agger have seen their respective campaigns disrupted by injury, he has held the defence together and been a virtual ever-present.

The big Slovakian has chipped in with an impressive four goals, two of which were in the astounding 5-1 victory against Arsenal earlier this month, and the way he has responded since losing his place in the side a year ago has been fantastic.
Despite this, if he doesn't change his ways when it comes to marking his opponent he has the potential to derail both his and, more importantly, Liverpool's wonderful season so far.