The Liverpool and Manchester United teenagers, both 19, are rated as two of the best young players around, but stats show that Raheem Sterling is the more effective player in the Premier League at present.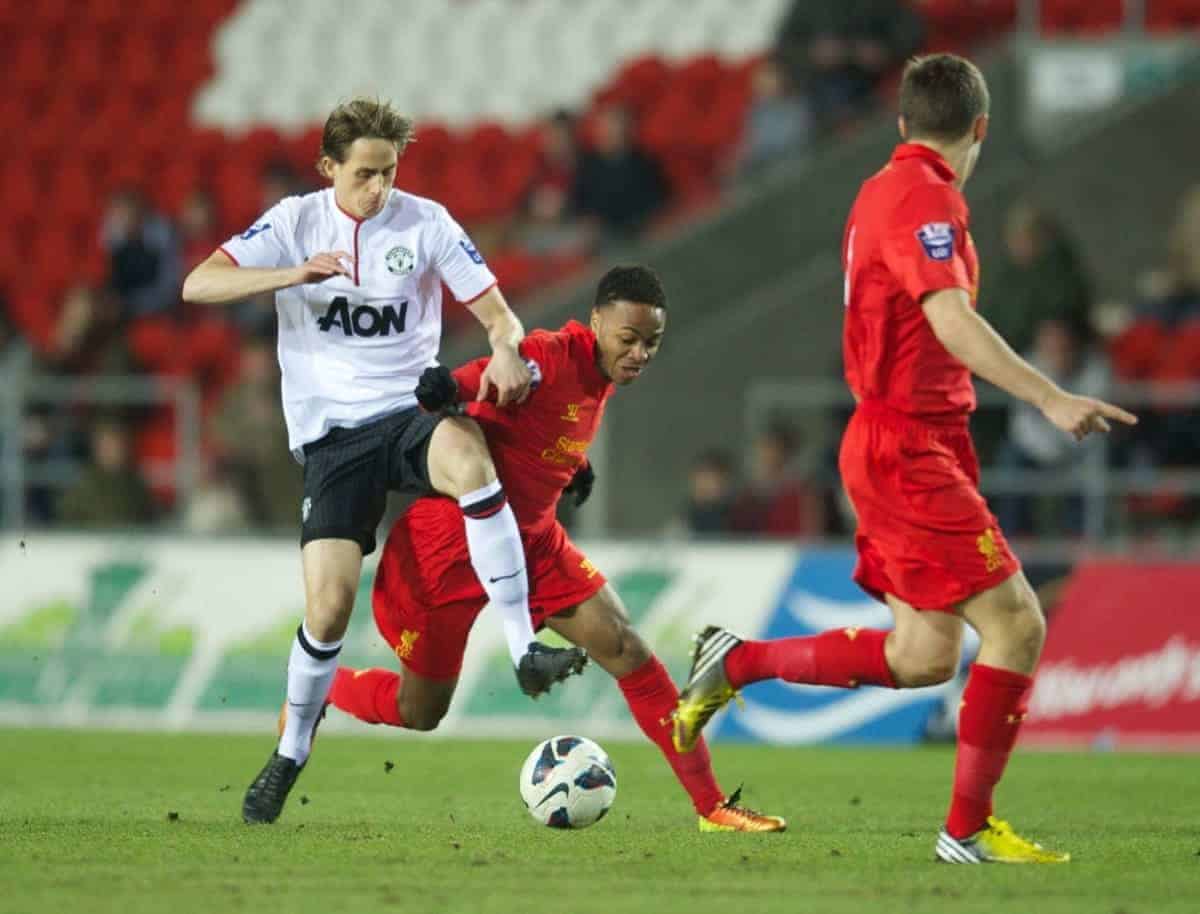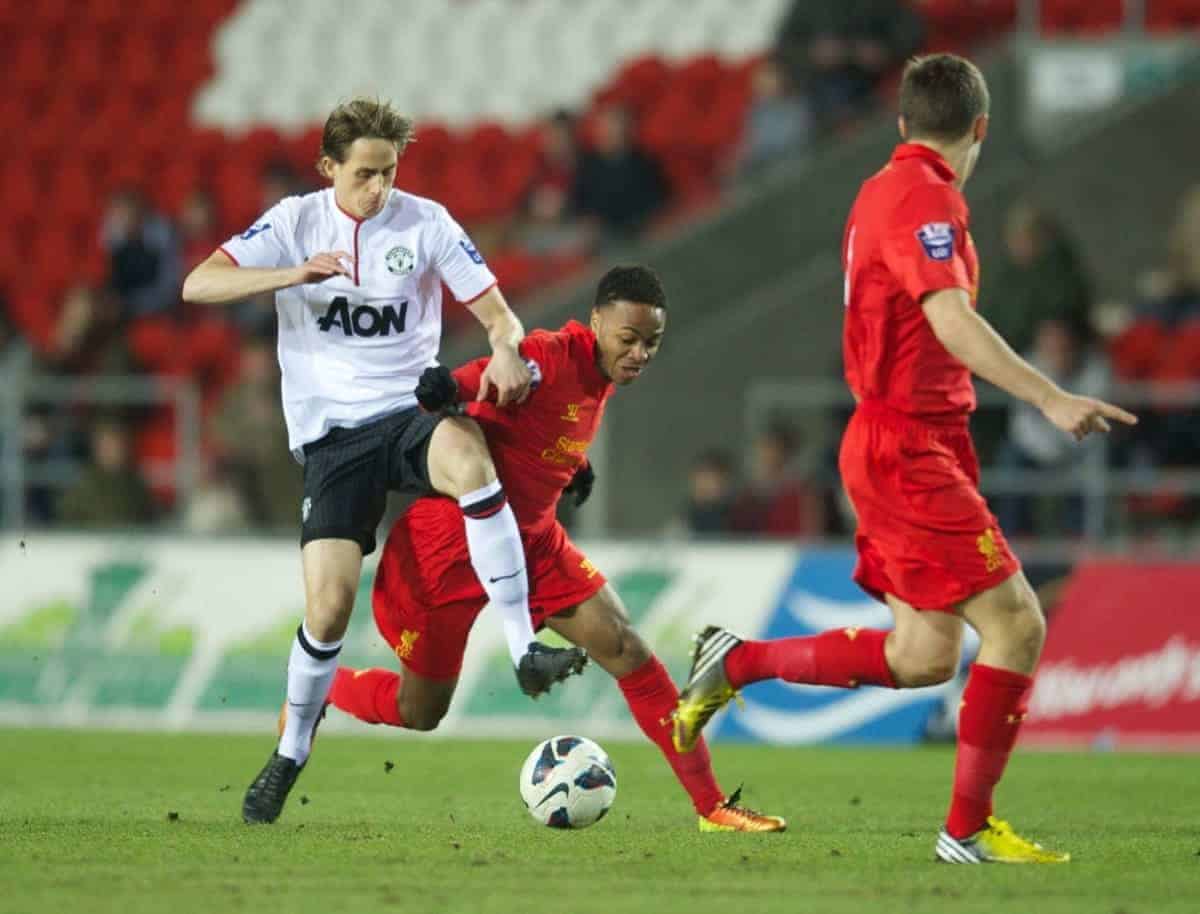 By Henry Jackson (@OnFootballTweet)
Sterling and Adnan Januzaj have both been lauded for their exciting attacking displays this season, becoming key components of their respective starting XI's in the process.
Both combine raw pace with quick feet, and contain that fearlessness that is often embodied in a young player. When it comes to statistics, however, it is the Liverpool starlet who comes out on top in almost every aspect.
Sterling creates more chances, plays more key passes and has a better shot accuracy – all vital stats for an attacking player. His pass accuracy is marginally better.
[table id=39 /]
Both players have three goals and two assists to their name this season. It will be interesting to see who has the most come the end of the season.
These stats may come as a surprise to many neutral fans, who perhaps look at Januzaj as the more talented of the two. What it does highlight is just how good Sterling has been this season, particularly after a difficult 12 months prior to it.
After bursting onto the scene at the start of the 2012/13 season his form dipped – natural for a player so young. He suddenly found himself a fair distance from the first team, with some wondering whether his future even remained at Anfield, a loan move was touted merely 10 weeks ago.
Having won Brendan Rodgers over again, however, he simply hasn't looked back.
Since the latter part of 2013 he has been superb, to the point that, if an attacking player is to be sacrificed for Saturday's clash with Arsenal, it's likely to be Philippe Coutinho not Sterling. That would never have been the case this time last year.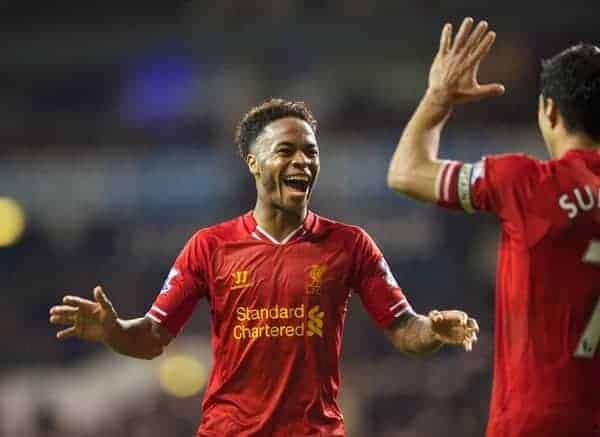 It is often said that you learn from the bad times as much as the good, and in an interview with the Telegraph today, Sterling echoed that sentiment:
"I had to be more confident. I wasn't confident enough to have a shot myself and instead I'd pass it to someone like [Luis] Suarez. I just said to myself that I had to step up and start running at defenders again; taking responsibility.

"I've also had the chance to do that week in, week out. I can feel a bit of momentum now.

"My agent knows me as well as anyone else; he knows my game, and he asked the club for a couple of DVDs from last season when I'd played well. He wanted to show me the difference. Last season, I'd have beaten a man in two touches and raced away.

"Suddenly, I was going safe; passing to someone else. I didn't realise I was doing it. I needed to be more confident. You have to respect the senior players around you but you have to stamp your own mark on the game."
Two months after a rumoured loan to Bolton, Sterling is now a firm favourite for Roy Hodgson's World Cup squad.
There can be no doubting that both Sterling and Januzaj both have huge careers ahead of them, but while the media bandwagon may be all about the young Belgian, it's the speedy Englishman who is the more potent at present. Liverpool have an absolute gem on their hands.
[poll id="174″]
Do you think Sterling is better than Januzaj? How meaningful are the statistics?