Gareth Crimmins discusses the importance of good sport psychology in building success, and how Brendan Rodgers and Dr Steve Peters have introduced mental strength to improve players at Liverpool.

The modern age of football has become an elevated state of awareness and knowledge. There has been a healthy ascent in education in systemic intricacies involved in a football match across all levels of support.
It is no longer just managers who are acutely aware of just how important a formation, a set-up, a method and the group as a whole really are.
With infographics, flow charts, statistics and more maps than the New York underground, deep analytics of this sport has become not only common place, but something of veritable interest to many.
The idea of 'go on out there lad and just enjoy yourself', seems now as archaic, as steak and chips before a match.
But in a week where the England national team's appointment of Dr. Steve Peters raised as many eyebrows as concerns, at what point does sports psychology become part of the acceptance that this multi-billion pound industry is more than just 11 men running around after a pigs bladder?
Is it still an almost verboten area within a testosterone driven dressing room like men's football? If a player felt he needed to sit down and talk to a psychologist after training, would it be viewed as a form of weakness? (Wasn't he just at training working on other weaknesses anyway?) Or should this become common practice within sport because psychology and our mental capacity is simply to important if you want to succeed?
If we were to look at Liverpool's success this year, it has undoubtedly been peppered with moments, performances and individual enhancement, that lends itself to a much greater prowess of psychological resilience.
Liverpool's manager himself, Brendan Rodgers is a staunch advocate of the advantage a strong mental core can give not only the player, but the team.
Despite the many admirers and innumerable superlatives he has earned this year, this wouldn't have been something he instantly activated upon arrival.
In those early months when Liverpool won one out of their first seven matches and Rodgers had become a figure of public mirth drawing on comparisons with David Brent, it is undeniable that even the players could have been at best, unconvinced.
In these moments of doubt Rodgers could not call upon his back catalogue of medals to provide a foundation of faith. His primary focus was to make the players envisage his vision.
Jurgen Klopp took his players out camping in to the woods, not because he believed that the ability to make fire with a rock and stick might one day prove useful in-game for his Dortmund players, but because it would trigger that primitive tribalism instinct within his players.
Rodgers dipped in to Pep Guardiola's box of mind tricks for the 3 wins in a row dinner prize. It's a simply ploy but sometimes the mind is simple.
The reward makes sure the group is together in times of triumph. That feeling becomes something the participants want to become commonplace.
Some of Liverpool's players, on an individual level presented Rodgers with stern psychological challenges. The harsh reality is the option to sell half the squad and replace with new parts simply wasn't viable.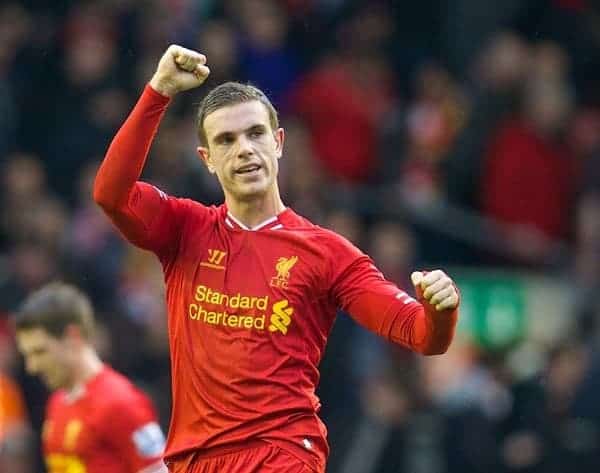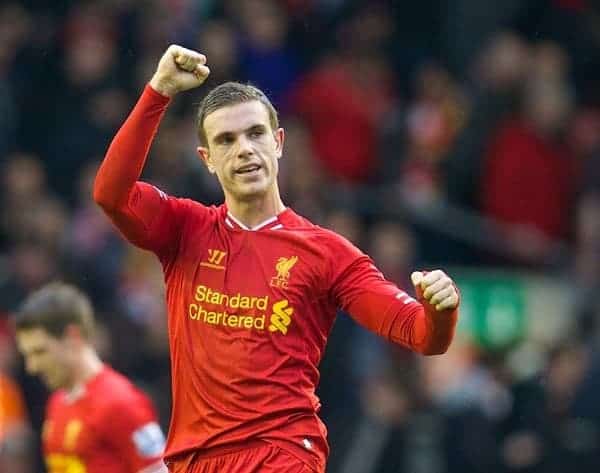 A player like Jordan Henderson visibly had the foundations to be the player we see today, but always looked like a man who felt he didn't deserve to be playing for Liverpool. Didn't deserve to be playing beside Steven Gerrard.
You neither have to be Dr. Peters or an expert in body language to see how unrecognisable the Henderson that was captaining the England U21s was. It was the Jordan Henderson we recognise today.
His steady progression comes from his own instinctual energy, but it was Tottenham away on December 15th that turned that energy in to a strut. It was a clear moment where Henderson mentally came of age.
That same player, with that same ability, the same skills set was now looking twice the player he has ever been because he had hurdled his own mental block.
That victory in itself was a hurdling of this team's own mental blocks. This season has been dotted with hugely significant moments, where certain wins, because of their psychological value, were worth much more than three points.
The opening day 1-0 win at home to Stoke. On paper, a less than spectacular victory but you only need to watch Gerrard's reaction to Simon Mignolet's late penalty save to comprehend that this was as important, as had it happened 37 games later.
Liverpool would not rue their raft of squandered chances. Liverpool would win on the opening day for the first time since 2008. Liverpool would also win away to Stoke, and away to Southampton.
Liverpool would also dismantle the idea that they or Rodgers were incapable of winning big games by obliterating league leaders Arsenal at Anfield.
It is these psychological microcosms they have finally overcome that allow for the belief that the bigger fences can be scaled.
Their next game is the biggest psychological battle of them all. For 20 years, the most unforgiving mental disability of all, Manchester United at Old Trafford. It is one more wall that most be demolished if the shackles are to be finally unchained.
Psychology in sports isn't something new. It isn't something new because it is in everything we do, inside or outside of sport or even competition.
Someone like Dr. Peters only symbolises the necessity of expertise in that field and the benefits it can provide ones ability to function to their optimum level in any field.
For Rodgers it has clearly been a huge assistance in getting his squad to buy in to his project. You only have to look at Manchester United this season to see the dissimilarity in the two clubs incline.
Even a collection of serial medal winners can plummet if they do not psychologically believe in their manager's direction.
If Liverpool are to achieve what we now think they will or even beyond that, what we hope they will, it will be because their paper thin squad has the mental capacity that their rivals can't buy.