A number of Brendan Rodgers' younger players will never have played in games of such magnitude from now until the end of the season. The older stars must play a big part if Liverpool are to win the Premier League, says Henry Jackson (@OnFootballTweet)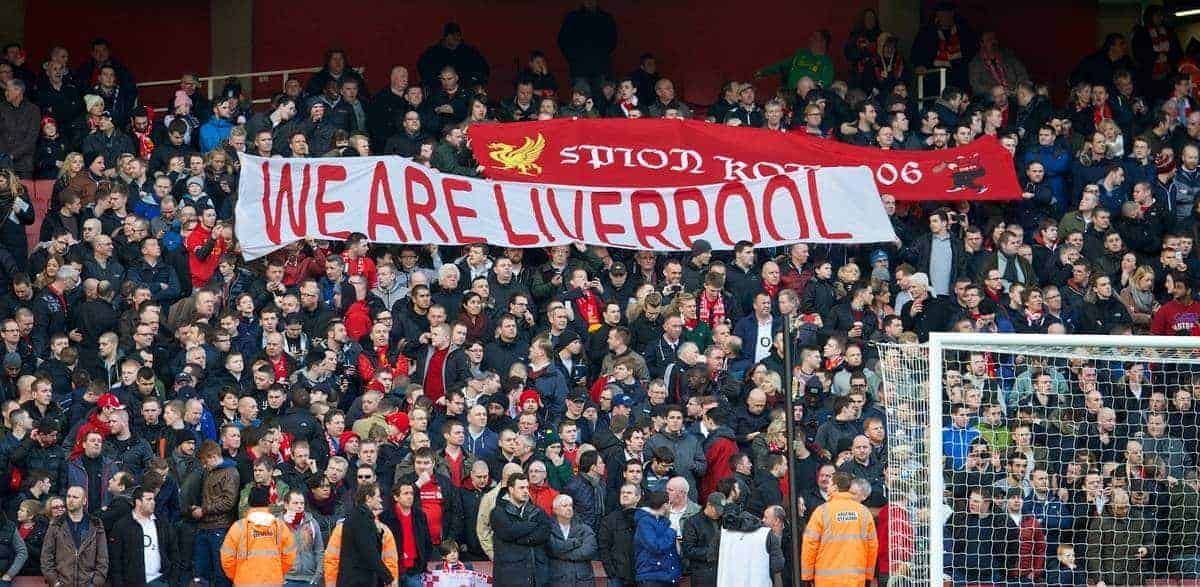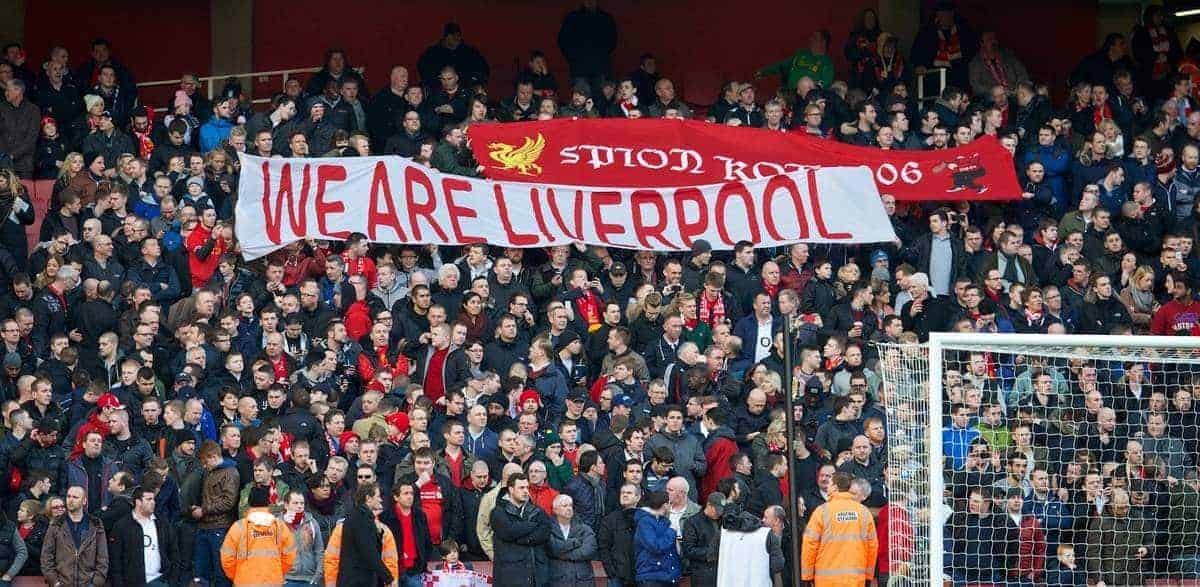 It may be a cliche, but Liverpool have 10 cup finals remaining this season. Although finishing in the top four remains the undisputed priority- Tottenham are still far from out of the Champions League equation- a first league title since 1990 is no longer the pipe dream it was back in August.
To achieve that remarkable feat, Brendan Rodgers will be reliant on his older players coming to the fore between now and May. Their knowledge of playing in enormous games is absolutely priceless.
Steven Gerrard has played under as much pressure as any Liverpool player in history. All hopes have rested on his shoulders too many times to remember over the past decade, and the 33-year-old has delivered consistently. Whether it be his Man of the Match displays in Champions League and FA Cup finals, or vital last-minute penalties, the skipper has done the lot.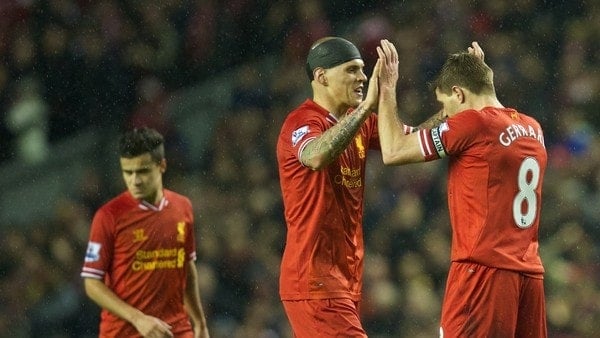 Daniel Agger and Martin Skrtel have been part of the Anfield setup for many years now, playing key roles in numerous unforgettable European nights and Premier League clashes since the mid 00s. There is an argument to say that, when Mamadou Sakho returns from injury, his lack of experience could be detrimental. He may be a better defender than both the Dane and the Slovakian, but would the pressure be more likely to get the better of him?
Kolo Toure, although far from a regular after his poor run of form, will be a massive influence in the dressing room and on the training ground. He has won the Premier League twice, one of which was in a side then went unbeaten all season. He knows the ruthless, winners mentality that is required to get over the finish line in these situations.
Luis Suarez has matured greatly this season, and is a natural leader. He captained Ajax at a very young age, inspiring them to Eredivisie glory in 2010/11. He has a desire and competitive spirit that is almost unrivalled.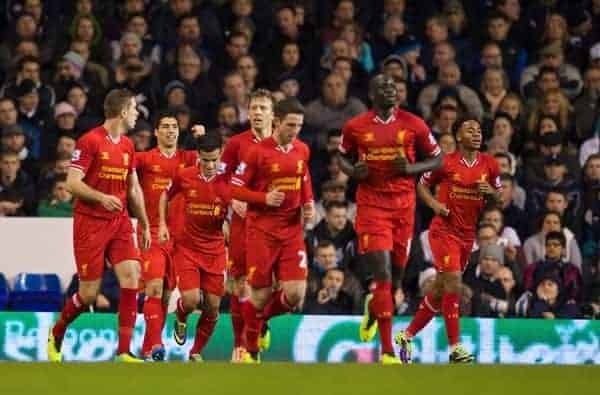 Lucas and Glen Johnson, meanwhile, are also players with vast experience, with the latter having won the league title while at Chelsea in 2004/05.
All of the above, barring Lucas, have also appeared at major tournaments, playing with their nations expectations and hopes on their shoulders.
The biggest worry going into the final straight of the season is how the youngsters will cope under immense pressure. People often say that their fearlessness can act as a positive, but that can easily turn into naivety in big games.
Jordan Henderson, Philippe Coutinho, Raheem Sterling and Daniel Sturridge have all been hugely important players this season, but none of them will have remotely experienced the tense, season-defining matches on the horizon. The same applies to Simon Mignolet, Jon Flanagan and Joe Allen.
Something that could certainly be beneficial to the Reds over the next few months is Dr Steve Peters, a sports psychiatrist who has been working with the club since November 2012.
Gerrard has worked with him one-on-one, and speaks very highly of the effect his influence has had on him.
"He has helped me a lot from a personal point of view. He helped me with a groin problem in 2010, when I feared for my career," he said.
"He can't help you do a Cruyff turn or a 40-yard pass better, but he can help you learn what goes off inside your head. If the players buy into what he says, it will help. He is the best. I've played my most consistent form for Liverpool and England since seeing Steve."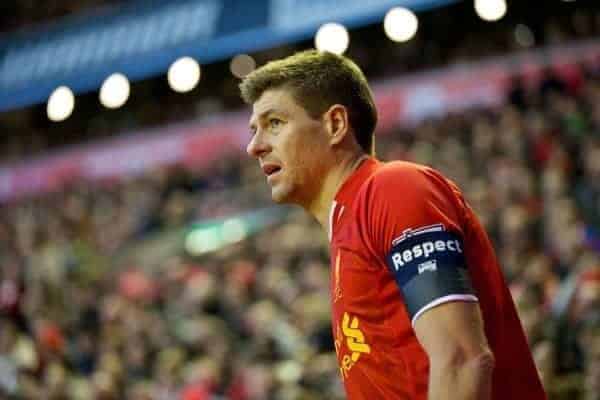 Peters will be working with the players on how to deal with the huge pressure and expectation that they are currently experiencing. His input could make all the difference. Such is his reputation that Roy Hodgson has acquired him to help England's players deal with their constant failure at major tournaments. Penalty shootouts, in particular.
In terms of quality, Liverpool are arguably playing better than their rivals for the title, Chelsea and Manchester City. What gives them both the advantage, however, is the amount of players in their respective squads who have been there and done it on the big stage.
At Stamford Bridge, the likes of Petr Cech, John Terry, Frank Lampard and Branislav Ivanovic, among numerous others, know what it takes to get over the finish line, while even younger stars like Eden Hazard and Oscar have played under massive pressure internationally. They don't have much inexperience at all.
City, meanwhile, have World Cup winners in David Silva and Jesus Navas, and players like Joe Hart, Pablo Zabaleta, Vincent Kompany, Yaya Toure and Sergio Aguero who inspired them to title glory two years ago. They will have leaned a colossal amount from those final few games in 2011/12, standing them in good stead this time around.
Whatever Liverpool do between now and the end of the season they will have done themselves proud. They've exceeded expectations greatly, and are 10 games away from possibly the finest achievement in the club's history.
It's been the young guns who have made many of the headlines, but it's time for their older counterparts to stand up and perform when the pressure is really cranked up a notch.