The 41-year-old is doing a superb job in charge of the Reds, but Brendan Rodgers must be wary of making the same errors two of his predecessors did after memorable seasons, writes Henry Jackson (@OnFootballTweet).
GERARD HOULLIER – 2002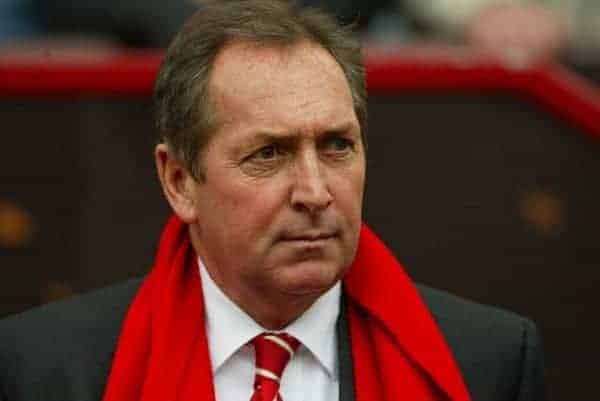 The 2001/02 season was an excellent one for Liverpool under Gerard Houllier. They finished the campaign on 80 points, their third best in Premier League history, with a magnificent Arsenal side the only team above them in the final standings.
After the treble-winning glory of 2000/01, another impressive campaign seemed to suggest that Liverpool were making great progress under the Frenchman. Many felt that, having pushed Arsenal so close, the 2002/03 was the Reds greatest chance to win their first league title since 1990.
As it happened, the summer of 2002 was disastrous, with Houllier's transfer dealings absolutely shocking. El Hadji Diouf was inexplicably signed instead of Nicolas Anelka, who had had an effective time on loan at the club earlier that year, while Bruno Cheyrou and Salif Diao would become two of the worst signings in the club's history.
Despite a great start in 02/03 Liverpool's form disintegrated, and they ended up finishing fifth after a last-day defeat at Chelsea. It was a bitterly disappointing season, and one that not even winning the League Cup could mask. Houllier was sacked in 2004, with the side growing stagnant.
RAFA BENITEZ – 2009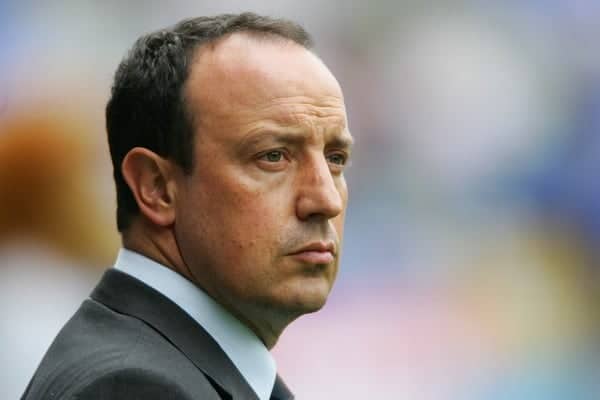 Fast forward a few years to Rafa Benitez's reign at Anfield, and a very similar scenario occurred.
Liverpool had just pushed Manchester United all the way in the 2008/09 title race, earning 86 points along the way; losing just twice. In most seasons that would've been enough to win it, and the Spaniard was potentially building something special at the club.
With Steven Gerrard, Jamie Carragher, Xabi Alonso and Fernando Torres all in their prime, it felt as though anything was possible.
Benitez had made his side one of the most respected in the Champions League between 2005 and 2009, and he was now turning them into a genuine force in the Premier League as well. Many felt that the momentum was with Liverpool, and that 2009/10 was to finally be their year.
A dreadful summer of transfer activity, however, coupled with Benitez's sour relationship with Liverpool's owners Tom Hicks and George Gillett, saw the Reds fail to build on a hugely promising period of success.
Xabi Alonso, one of the key men at the entire club and someone who had dovetailed to perfection with Gerrard and Javier Mascherano in the Liverpool midfield, was sold to Real Madrid in a move that angered many. His relationship with Benitez had never been the same since he had tried to sign Gareth Barry in place of him the previous year.
The brilliant Spaniard was replaced by Alberto Aquilani, with the Italian signing for £17.1m. He arrived at the club injured and, when he did finally play, he was virtually non-existent. Suddenly there was a gaping hole in the Reds midfield, and the man who had been signed to fill it was, to put it bluntly, nowhere near good enough.
The 09/10 season was awful. Liverpool failed to get through their Champions League group, while a seventh-place finish meant they didn't qualify for it the following year too.
Although it is clear that Benitez was not helped by the club's owners at the time, he still has to shoulder a percentage of the blame for selling Alonso and not replacing him with a player of similar ability. Just when the club needed stability, it had none.
BRENDAN RODGERS – 2014?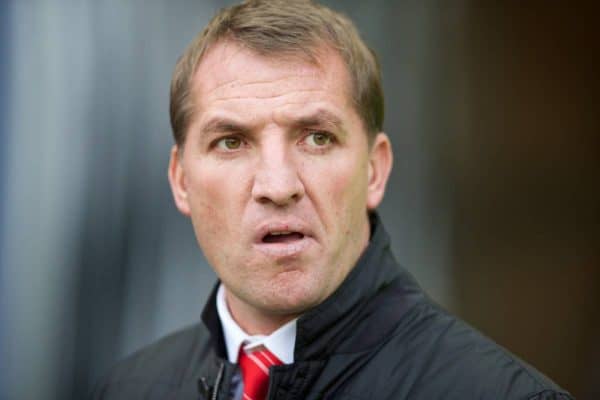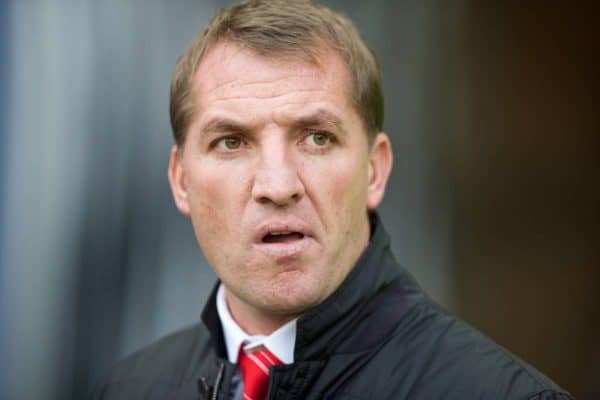 With 10 games remaining this season, there are definite comparisons to be made with 2002 and 2009. Liverpool are flying near the top of the Premier League, with some even tipping them to win the title under Brendan Rodgers.
Although it's impossible to predict what will happen between now and May, if you had to put your house on it a third of fourth-place finish seems most likely.
Assuming this is the case and Liverpool qualify for the Champions League for the first time in five years, this summer is absolutely massive for Rodgers and the future of the club. The money they will earn from finishing in the top four has to be spent extremely wisely.
The 41-year-old has created a wonderful attacking side, led by the world-class Luis Suarez, ever-improving Daniel Sturridge and rising stars Philippe Coutinho and Raheem Sterling. With Gerrard still hugely important and Jordan Henderson the most improved player at the club, there is genuine quality in the ranks.
Keeping Suarez remains the biggest priority, of course, but bringing in four or five top class players is almost as important. Rodgers has been terrific so far in terms of business, bringing in Sturridge, Coutinho and Mamadou Sakho in his first 18 months, so there should be no reason to doubt him.
The Northern Irishman is producing an excellent Liverpool side, just as Houllier and Benitez did when they were in charge. He just needs to kick on and not damage his legacy, like they did.