It's okay for Liverpool not to win by scoring four or five every game, and winning in different ways is an important part of a successful team, writes Joseph Copeland.

At their inspirational best this season, Liverpool has produced some of the most mesmerizing performances not only in England, but in any league across Europe.
The goals have been flowing, 84 now in 31 league games, while the slick passing and incisive runs have been a joy to behold.
The Liverpool faithful and fans across the country have grown accustomed to the Reds bagging at least a handful of goals before all is said and done each week.
However, as Sunderland showed on Wednesday night, not everything is rosy in the chase for the Premier League crown.
For nearly 40 minutes, Sunderland had found a way to slow the machine that has been fondly dubbed "SAS", as the likes of Luis Suarez, Daniel Sturridge and Glen Johnson had to resort to long distance strikes that never truly threatened the Black Cats goal.
Cue Captain Fantastic. There are not many players in the world today that Suarez would defer a free-kick to, but Steven Gerrard is one of those select few.  His thundering blast into the top corner gave Liverpool the breakthrough they were looking for.
It was here when we have grown accustomed to the goals to begin to flow.  Sturridge did bag his 20th Premier League goal of the campaign via a deflection, but even at 2-0, you could tell that the Merseysiders were not at their clinical best on this evening.
Sky Sports commentator Martin Tyler mentioned something that almost proved to be prophetic when he brought up the old cliché, "2-0 is a dangerous lead".
It is simply unreasonable to expect Liverpool to roll through opponents 3-0, 4-0, or 6-3 all the way to their first league crown since 1990.
However, as a fellow Reds fan, we have been somewhat spoiled in that regard. Still, when Lee Cattermole smacked a superb strike off the crossbar, it should have been fair warning this was not going to be a cakewalk.
With Liverpool seemingly in complete control, John Flanagan inexplicably left Ki Sung-Yeung unmarked at the back post to head in a goal that was thoroughly against the run of play.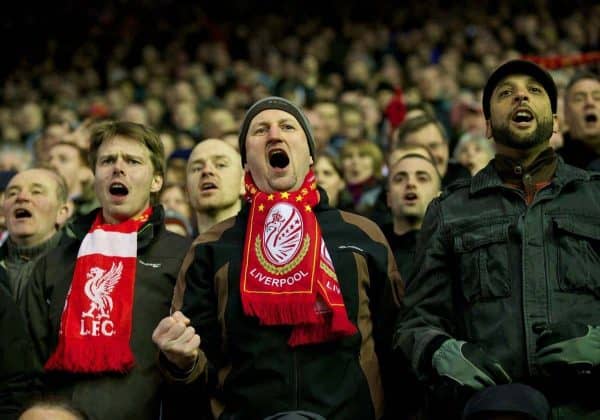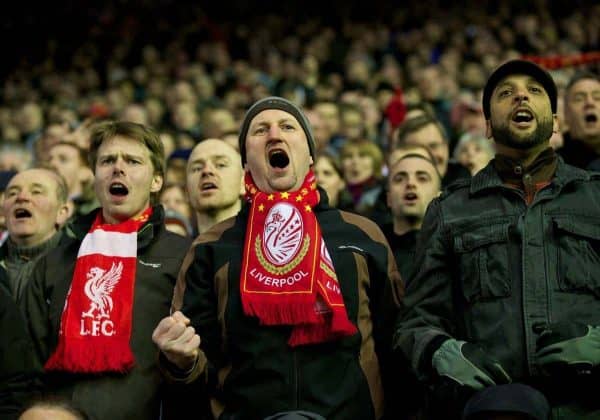 It seemed as if that goal shook the players on the field, as Liverpool dropped deeper and deeper allowing Sunderland to fashion a few half-chances as they pushed for an unexpected equaliser.
It was as if Liverpool could see their own mortality, which has not been the case very often during this tremendous run.  It had been a while since we've seen Liverpool retreating, instead of throwing wave after wave on the opponent's goal.
There was a nervous feeling in the air at Anfield as the Wearsiders won a free kick just outside the Liverpool box in the 88th minute.  Was this really going to happen? Of all the teams to halt Liverpool's title challenge it's going to be18th place Sunderland?
Yet, as John O'Shea's free header sprayed across goal and out of play for a goal kick, it was as if a huge weight had been lifted.  Phew. Crisis averted.
It is truly an unusual day when the Kop lets out a mighty roar of delight as Suarez won a throw-in 100 yards from his own goal in the dying embers of the game.
As much as his finishing left to be desired, it was the incessant work rate of the Uruguayan that proved key as the Reds hung on with their fingernails.
As it were, Liverpool emerged 2-1 winners, and moved to within one point of Chelsea at the top of the table.  This was yet another possible defining game in their season, just as Fulham was a few weeks ago.
Funny, as much as we love the massive top of the table clashes, it's the matches against the Sunderland's and Fulham's of the world that puts teams into title winning positions.
Nobody said things were going to be a walk in the park and Daniel Sturridge echoed that sentiment following the nervy victory.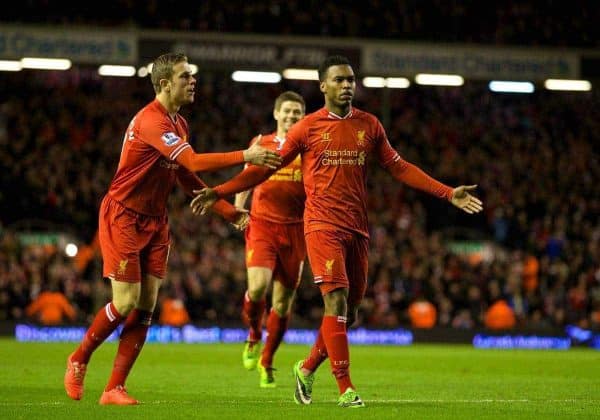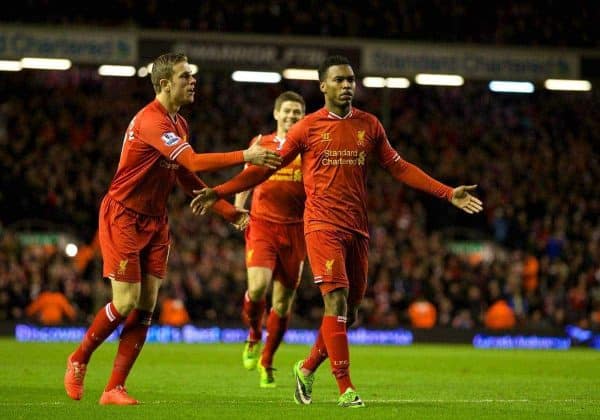 The striker told reporters, according to The Independent:
You have to grind results out sometimes. You have to do the dirty things to get the result you want — it is not always going to be easy. There are seven difficult games to go and each one will be difficult and different in its own way.
Hopefully the entire team rallies behind that mindset, because with enormous matches with Tottenham, Manchester City and Chelsea still to come, Liverpool must use this gut-check from Sunderland as motivation to kick on.
The bottom line is all that matters is winning. It doesn't matter HOW you get there, just that in the end you ultimately do and that's something this team has now down 7 times on the trot.
Sometimes it's okay to be afraid, to see your own mortality, because it makes you fight that much harder to stay alive.  With a bit of luck, the Reds will be alive and well come May 11th.