It's funny how the same place can feel so very different.
Liverpool 1-2 Blackpool: Remember when we started to chant for Kenny? Or when Luke Varney and Charlie Adam humiliated us?
Liverpool 0-1 Wolverhampton Wanderers: That game when the now prophetic chants of 'Hodgson for England' were sang briefly before we called for the King once again.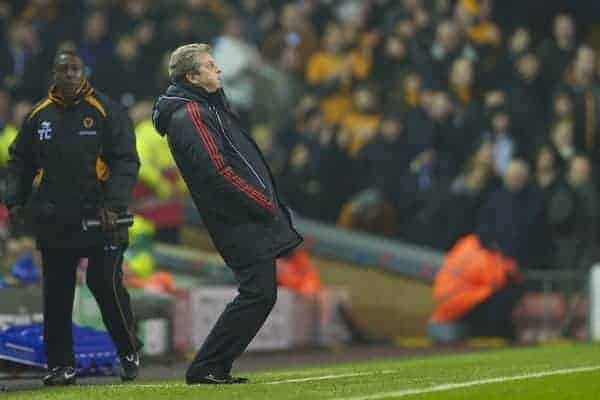 I remember coming along Walton Breck Road seeing Anfield rise before me and dreading every footstep that took me closer. It was a place that was once paradise, yet it felt at that moment like hell on earth.
Yet, merely four years later as I walked back along to the ground, on the same road with the same view, Anfield was basking in beautiful sunshine for an in-season friendly, I felt like I was going home. Hell was just a distant memory.
OK, I'll admit it. That does sound a tad dramatic, but it's true.
To love a football club is to make a lifelong vow. It's like marriage, and for some of you the former is the vow that's more sacred than the latter. Like it or not there's a feeling that only the deepest personal tragedy can trump a moment when you feel like your club is being destroyed before your eyes.
We've all been there. Hodgson was but a visible sign that all was not well in the corridors of Anfield. Even the wildest rumours weren't close to reality on the richter scale. The truth was much, much worse and at that moment, Anfield felt like a bad memory, frozen in time.
But not anymore.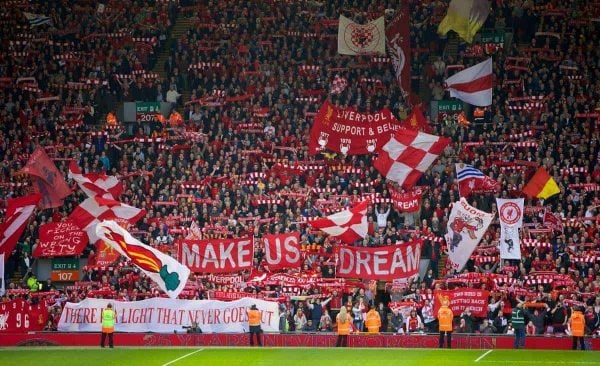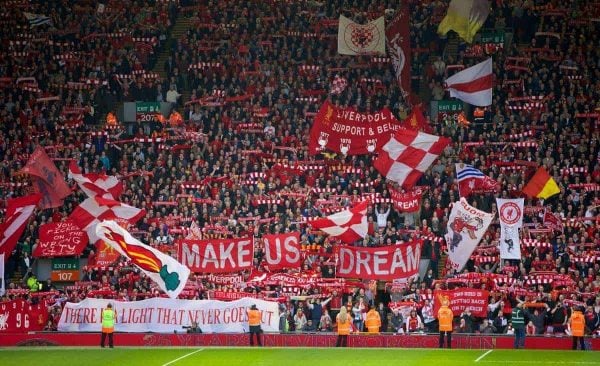 We've all seen the incredible images beamed across the world of the fans lining Anfield Road with flags and flares. Redmen looking like warriors guarding a once famous bastion of invincibility. Shankly's vision made real because fans once again have hope in their hearts.
Sunday was different. It was all about families being able to take the kids to go and see the football and for us wools to see the legends.
It was a celebration of the 96, not the first team. Yet the belief, the dreaming and the excitement was there for all to see. Margaret Aspinall even closed her speech with 'And Liverpool for the League'.
Brendan Rodgers made an appearance in the belly of the Lower Centenary stand as he exited the boxes where his players and staff had gathered. People broke into spontaneous applause. Some women came close to fainting.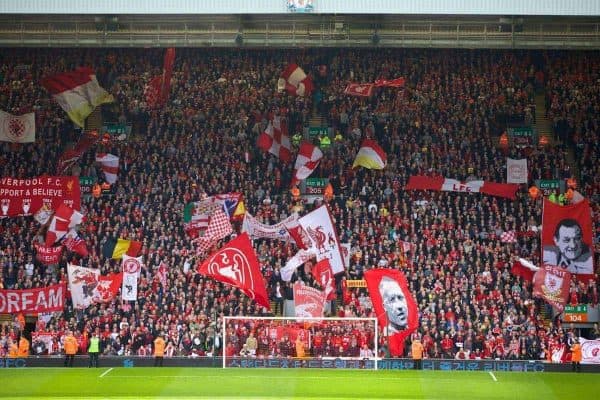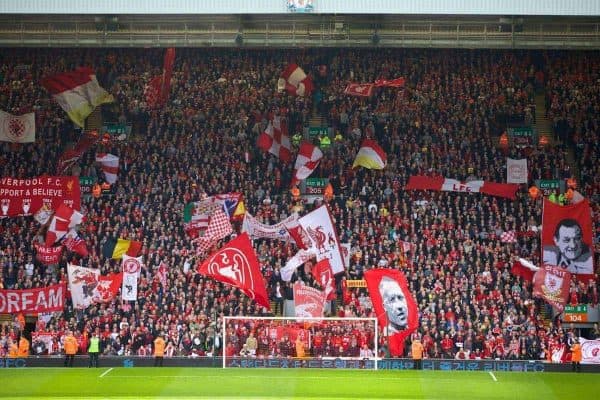 'There's only one Brendan Rodgers' rang aloud for a few moments and people looked at each other with expressions that reflected the admiration for the incredible job the man from Northern Ireland has done. What a difference a year makes.
He's won nothing yet, but he's steered the club back into Europe's elite. With the club being so agonisingly close to glory the mood in and around Anfield is not one of arrogance or joy. People are still ready for battle,yet there's energy once more and belief that the battle is not wasted on a false dawn. That's quite different to years gone by.
As people prepare for three more games, we're also preparing our nerves and our bodies for what's about to come. The last two games have been sublime joy mixed with second half hell. This is not going to be easy. There's at least two more major battles ahead; both Jose Mourinho and Tony Pulis stand in our way. Just let that sink in for a moment.
Now, as the ice that once surrounded that famous football Cathedral enters the final stages of thawing, the sun shines on the ground that little bit brighter. It's not just the football, there's proof the much maligned philosophy is not only at work but it's actually bearing fruit.
With the stadium expansion plans now imminent, a pathway to the Champions League group stages guaranteed and the very real possibility of the club winning our 19th league title; there's little any of us can do to dispute whilst the transformation from Hicks and Gillett is not yet complete, it's a chapter we can finally start to think about being able to close.
Oh what Manchester United fans would give to be in that position now… If anything our experience has taught us that despite 20 league titles what you've done in the past counts for nothing. You can sing about it all you want, but whilst history is important, it can easily hold you back. Good luck trying to take of the shackles of the past. It's taken Liverpool 24 years.
Who knows what we'll all be thinking on the 12th of mMy as wake up and reflect (if our hangovers allow it) on such a crazy season, who knows if we'll win the league. But one thing is certain. We have our club back again. There was a time when I thought we'd even that was going to be a bridge too far.