We speak to Spanish football expert and Liverpool supporter Guillem Balague to discuss Brendan Rodgers, the transfer committee, coaching, and the cycles of football management.

EXCLUSIVE
It's a much debated topic among Liverpool supporters in recent years; who makes the decision to sign a player at Anfield? Why did owners FSG reportedly scrap the idea of appointing a director of football when they made Brendan Rodgers manager in 2012?
"There seems to be an idea in place at Liverpool, but how it's been implemented I do believe is completely different to how it was originally planned," says Balague.
"I do believe that the club has a say on who comes in, what kind of players, and so does the manager. It's almost like a third way of doing things [the first being a regular manager, the second being with a director of football].
"Brendan is not just a fixed type of manager, he does listen to people and to the club in terms of where the club has to go. The decision is marked as much by the board as it is by him."
FSG appointed Frenchman Damien Comolli as a director of football shortly after their purchase of LFC, a role which is commonplace on the continent and one which Balague insists can still work in England too.
"When clubs first started proposing that model, everybody [in England] was 'no way, we don't change anything'. But why not? It works in Europe."
English cubs who currently employ people in similar roles include Manchester City (Txiki Begiristain), Tottenham (Franco Baldini) and Chelsea (Michael Emenalo).
"It's a cheaper way of running a club [in terms of when a manager leaves a club] but also all the bigger clubs have a philosophy, a way of doing things, why not keep that going?" asks Balague.
"The best way to do so is not via a manager, as when a manager leaves, another arrives. I do believe in the model and it is being used in England, at all levels, even at League One it's already happened."
Balague, who recently studied for his UEFA B license with the Northern Irish FA alongside former Valencia midfielder Gaizka Mendieta, says he'd love to observe Brendan Rodgers at work at Melwood in the future.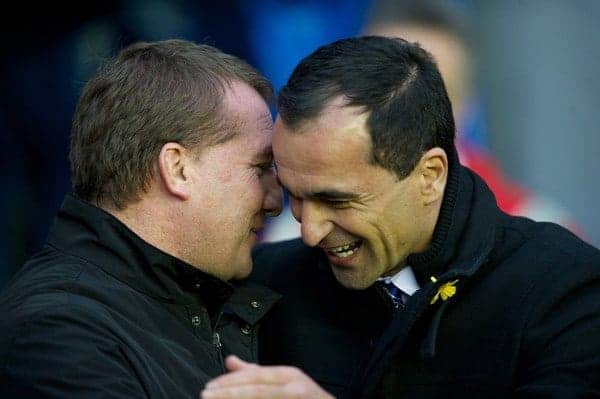 "There is a new generation of coaches, Brendan, Roberto Martinez for sure, that are excellent politicians," he praises. "As well as coaching in a style that is new – their coaching sessions are very clear and modern in their delivery – but they also know that they need to keep well with their audience. They have to charm every body, every day.
"They have to have a good relationship with the media and I think this is where Brendan is doing very well.It isn't just about getting your eleven players right or signing players, it's much more than that."
Balague will be working with non-league Hitchin Town Football Club next season, a role he's excited about taking up.
"The idea is to keep learning, to be curious about the game and to get the opportunity to get badges gives you a new string in the bow really.
"We all have that dream [to be a coach], I never planned anything but I am very excited about working with Hitchin Town next season. And then, who knows?"
As the author of two books on the reign of Rafa Benitez at Anfield, we asked Guillem just why he thinks things ended the way they did. "Cycles are part of the life of a football. We've seen it with Barcelona and perhaps we're seeing it with Manchester United. The board didn't believe in him."
Rafa's love for the club is still clear, so would he rule out a return to Merseyside for the man who brought the European Cup to L4 in 2005?
"He left with the feeling that it was unfinished business and that some point in his life he may just come back. I'd be fascinated to see that take place. Not now, maybe not even with this board, but it would be interesting to see."
And finally, can Liverpool win the Premier League this season?
"I'm a fan, I have absolutely no intention of stopping dreaming so of course we've got a chance.
"The dream is that we can win it."
Guillem is in Liverpool this Thursday for an evening of Spanish football at Goodison Park. He'll be appearing alongside former Real Madrid captain Fernando Hierro and Spanish esteemed newspaper editor Alfredo Relano. Tickets are available here.