As Kolo Toure's first season at Liverpool comes to a close, Jack Lusby looks at whether this free transfer signing has proved worthwhile for Brendan Rodgers so far.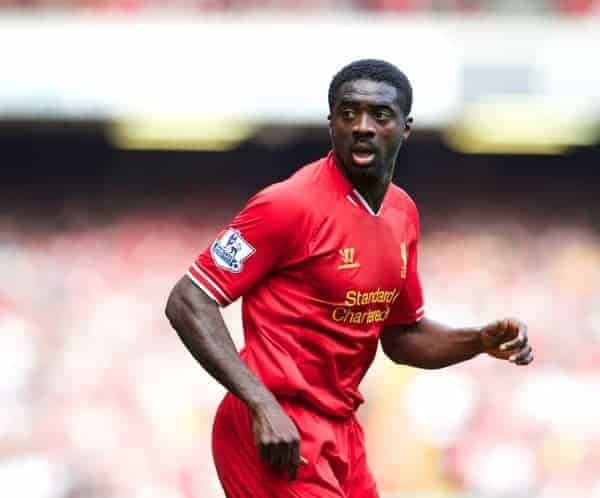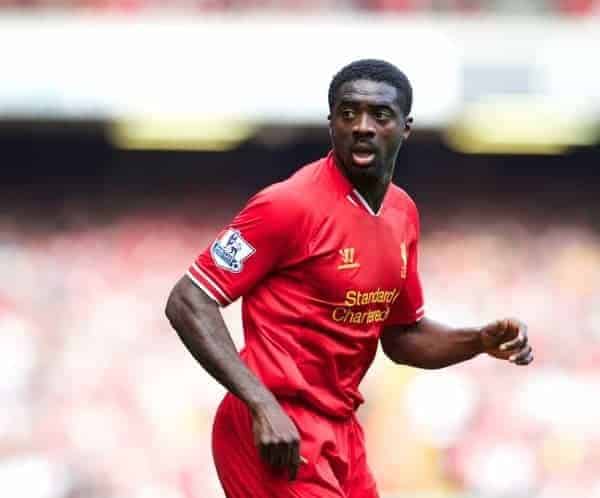 When Kolo Toure moved from Manchester City to Liverpool on a free transfer at the beginning of last summer, few doubted as to the credibility of this acquisition; a strong, experienced and, most importantly, an inexpensive backup option who would be under no illusion of his place in the Reds first-team squad.
Toure signed on two-year contract, with various sources suggesting his wages to be around £70,000 per week – extrapolated over the two year period, this would amount to around a £7 million pay-out by the Anfield club: a reasonable sum for a back-up player, wages included.
Starting the first two games of the season, both 1-0 victories over Stoke City and Aston Villa, the Ivorian began his career at Anfield in impressive fashion.
More recently, his reputation has been tarnished somewhat with a pair of calamitous defensive errors, both leading to goals, against West Brom and Fulham; it can be argued that against West Brom at the Hawthorns, the 33-year-old cost the Reds an important two points.
However, when measuring the value with which Toure has brought to the Liverpool squad, one must look not only at his form, but beyond towards more intangible elements such as influence and experience.
Joining Liverpool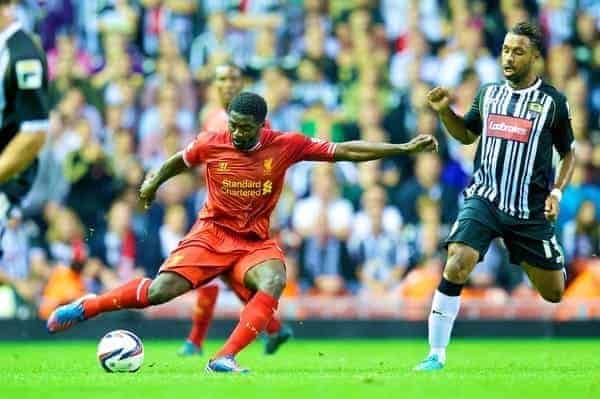 Signed, ostensibly, to fill the gaping void left by the retirement of Liverpool icon Jamie Carragher, Toure joined as essentially like-for-like model of the one-club man.
Brendan Rodgers, on his acquisition, attested to his projected value to the squad:
"Kolo is the type of character that I love in a back-four, an organiser and a leader. I think whether he's playing with Daniel Agger or whether he's playing with Martin Skrtel, you need that leadership."
Whilst both Agger and Skrtel are experienced defenders, it could definitely be argued that the pair of them need a measure of guidance as their respective games can dissolve into the erratic – perhaps the development of Skrtel in particular this season can be seen as an indicator of Toure's influence.
With Rodgers signing a pair of youthful centre-backs – Mamadou Sakho and Tiago Ilori – to supplement this experienced signing, Toure's influence as a leader would be needed more than ever, as testified by Martin Kelly:
"Kolo's a great person; he's come in as a big character for the club and helped a lot around the dressing room. Whether he's on your team or not in training, he's giving advice to everyone and you like that as a defender. You like feeling as though you're a full team."
The pair of clean sheets to open the season, joined by a further shut-out against Manchester United – without Toure – will have served to fortify confidence amongst the Liverpool defence.
Furthermore, the pair of mistakes aside, Toure has been a fairly consistent defender for the Reds this season, with Squawka attributing that the Ivorian has won 52 percent of his defensive duels – including a 65 percent tackle success rate and 50% of headed duels won; Toure averages nine defensive actions per game and has even provided a pair of assists so far this term.
However, it is beyond his form for the first-team that one can most accurately measure the value of Toure to the Liverpool squad.
Team Spirit
As a two-time Premier League winner, who also boasts a myriad other medals in his personal trophy case, Toure has been immeasurably valuable within Liverpool's unexpected title-charge this season, with his experience undoubtedly rubbing off on less-established players around him.
Toure outlined the importance of a team spirit to LiverpoolFC.com following their initial period of success at the start of the season:
"It's key. With team spirit, you can win anything. Individuals are very important, but team spirit is the key – it is the most important thing. Individuals can win you one game, but to win trophies or be champions it is [down to] a group of players.
This team spirit can be typified equally by his jovial presence amongst the squad – see him singing the 'Kolo' chant here – and by his encouraging nature, as Kelly attests.
Encouraging Players
Toure's first Premier League game for the club, the 1-0 victory at home to Stoke City, will be remembered most fondly for a dramatic late penalty save by new Reds shot-stopper Simon Mignolet.

The first player to congratulate the Belgian? Kolo Toure. The 33-year-old sprinted towards the former Sunderland man and embraced him – a physical encapsulation of the team spirit that Toure fosters.
The Ivorian serves as an encouraging force throughout the squad, and during this season he has gone on record to publicly praise several players within the first-team squad, and this would likely have served to give each of them further confidence.
Later in the season, for example, when Liverpool's defence – and Mignolet in particular – were suffering, Toure outlined some choice words he saved for the 26-year-old:
"Simon will get through it as he is really strong mentally; I told him that the life of defenders and goalkeepers is like this. You can play 120 games without making a mistake and then make two in two games and it's like you have to start all over again…but he is a strong guy and he knows he has a big part to play in the season."
Elsewhere he has encouraged younger players in the squad, who have gone on to surge into unstoppable form:
"I call Coutinho 'my player'. I think he's amazing and can make the difference in matches…He's my best player. In training he's one of the hardest to mark. He's still young but he's got that magic."
– Toure on Coutinho

"For me at the moment Raheem is one of the best players in our team…He can beat any player in this league with his pace and skill."
– Toure on Raheem Sterling
Overall Value
Therefore, overall, Toure has proved his value to Liverpool this season, through his initial form, his contributions on the training ground, and his fostering of a title-challenging team spirit from within his younger teammates to his defensive partners.
At around £7 million overall, Toure does seem like value for money – particularly if the Reds do go on to win the Premier League this season.
Next season, with Ilori and Andre Wisdom likely to return to their club following their impressive loan spells, Toure can prove vital as ever in his experience: money well spent.
Do you agree that Kolo Toure has proved his value for money this season? Let us know in the comments below.