Liverpool beat Arsenal in a Champions League quarter-final on this day back in 2008. We take a look at Rafa Benitez's side then and Brendan Rodgers' now to create a combined XI.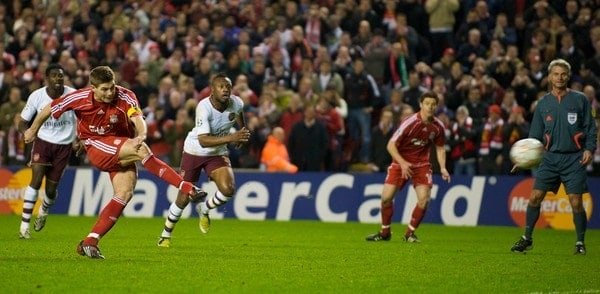 Benitez's side were one of the most respected in Europe, and Rodgers' current team are five wins away from winning the club's first Premier League title, what would be the strongest combined XI between both Reds sides?
GOALKEEPER- PEPE REINA

For all the qualities of Simon Mignolet this season, Pepe Reina was one of the best in Europe in his position back in 2008. His consistency, shot stopping ability and presence give him the edge over Liverpool's current number one.
RIGHT-BACK- GLEN JOHNSON

Glen Johnson and Alvaro Arbeloa are chalk and cheese as right-backs. Johnson can be erratic at times but is a very talented attacking full-back, while the Spaniard was always very dependable but lacked natural ability.
The fact that Johnson adds another dimension to Liverpool's attacking play compared to his predecessor just gets him the nod.
CENTRE-BACK- JAMIE CARRAGHER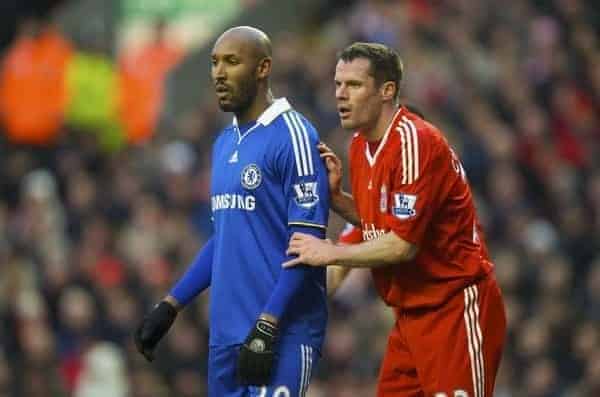 Carragher was among the best centre-backs in the world in 2008, and was right at his peak. There is no question that he would be Liverpool's first-choice defender were he playing now at that age.
Despite the qualities Mamadou Sakho and Daniel Agger bring, neither are at the level Carragher was at six years ago.
CENTRE-BACK – MARTIN SKRTEL (2014)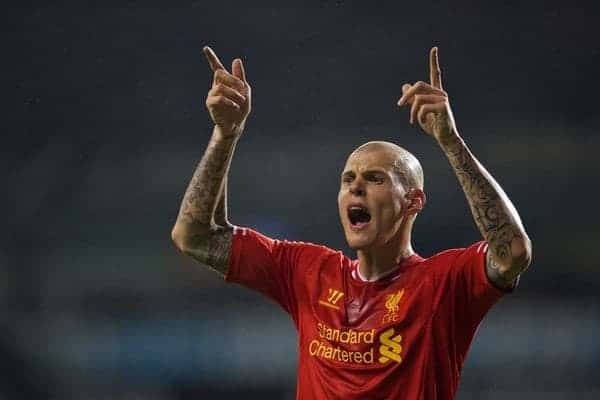 It seemed unthinkable that Skrtel would make this side this time last year, considering he had been dropped in place of an ageing Carragher. He has had a magnificent 2013/14 campaign, however.
Sami Hyypia was slightly past his best by 2008, despite his goal against Arsenal in that Champions League tie. Given his current form, Skrtel gets the nod, just.
LEFT-BACK – FABIO AURELIO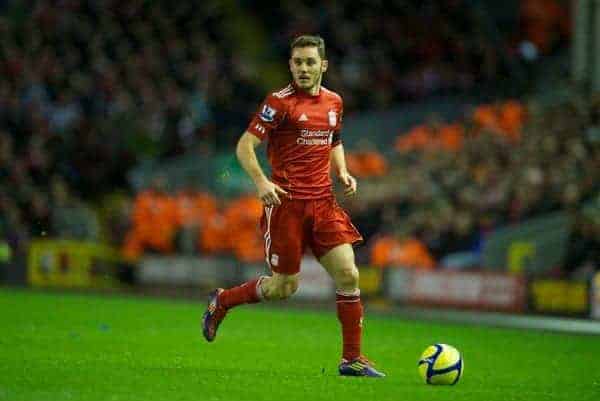 Aurelio could have been a really top left-back at Anfield, but injuries hampered his progress hugely. Despite this, he still had real quality both going forward and defending when on top of his game.
Jose Enrique has been injured for most of the season and is inconsistent, while Jon Flanagan, despite coming on leaps and bounds, is still very much a work in progress.
CENTRE MIDFIELD- JAVIER MASCHERANO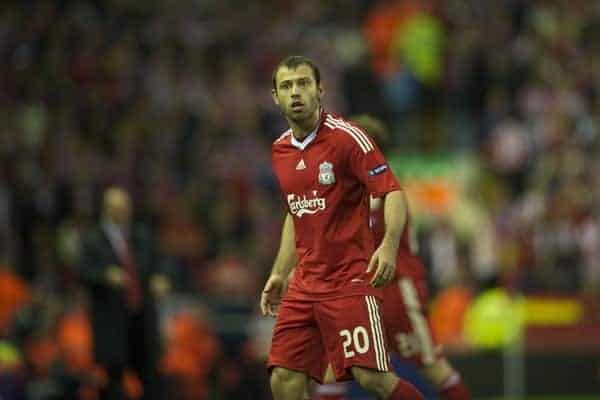 Mascherano was arguably the best holding midfielder in world football during the height of Benitez's reign as Liverpool manager, and his blend of tenacity in the tackle and subtle qualities on the ball made him a fans favourite.
Although Steven Gerrard has been a revelation in his new role, and Lucas Leiva has improved vastly since his early days at the club, the Argentinian gives the side perfect balance.
CENTRE MIDFIELD- XABI ALONSO

Alonso is still missed greatly at Liverpool, and he is undoubtedly one of the best midfielders the club has seen over the last 20 years. His creativity and influence alongside Mascherano back in 2008 was magnificent at times.
Gerrard could stake a claim for being as influential in the deep-lying midfield role this season, but Alonso did it brilliantly for several years at Liverpool.
ATTACKING MIDFIELD- STEVEN GERRARD (2008)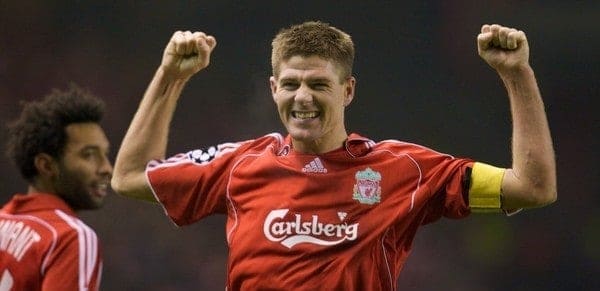 If Gerrard in 2014 is still a wonderful, inspirational figure, the Gerrard of 2008 was even better. He had more pace, goals and dynamism, and was undoubtedly one of the best footballers on the planet at the time.
For all the brilliance of Philippe Coutinho, he's nowhere near the Liverpool skipper's level under Benitez yet.
FORWARD- DANIEL STURRIDGE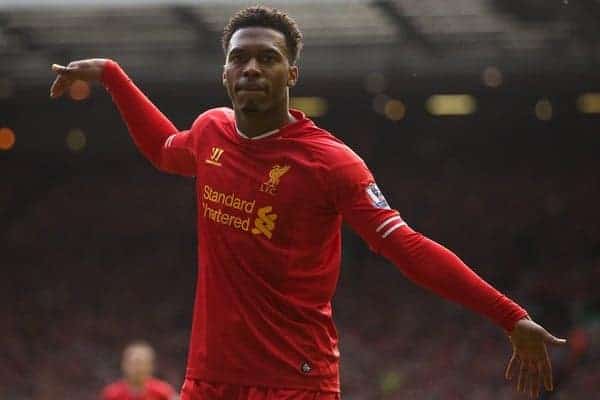 Dirk Kuyt, Raheem Sterling and Yossi Benayoun all have/had great qualities, but it's impossible not to find a place in the side for Sturridge.
The 24-year-old has been sensational since joining from Chelsea in January 2013, scoring endless goals and adding pace and trickery to the side.
FORWARD- LUIS SUAREZ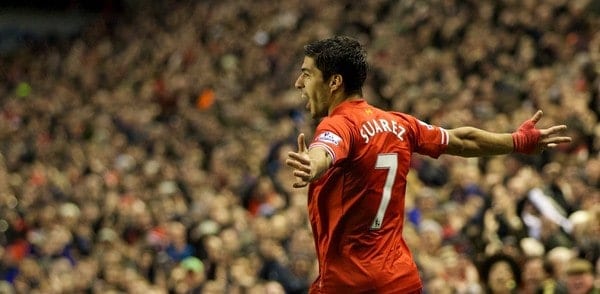 Suarez's inclusion is an absolute no-brainer. There may never have been a more talented player to represent Liverpool Football Club, and his exploits this season have been nothing short of remarkable.
FORWARD- FERNANDO TORRES

Torres, for all his Chelsea woes and lack of popularity in Liverpool these days, was unbelievable when at his peak at Anfield.
There wasn't a more lethal, fearsome striker around in 2008, and the thought of him linking up with Suarez and Sturridge in his prime is a mouth-watering proposition.
XI: Reina, Johnson, Carragher, Skrtel, Aurelio, Mascherano, Alonso, Gerrard, Suarez, Sturridge, Torres.
2008: 7
2014: 4
What would your combined XI be? Let us know in the comments below.