In recent years, Liverpool and West Ham had numerous players to have played for both clubs, not least Joe Cole, Stewart Downing and Andy Carroll all heading to Upton Park in recent times. Henry Jackson picks his top 5 to have played for both.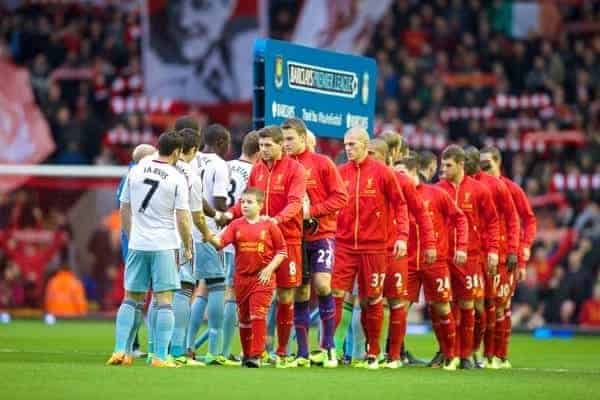 5. CRAIG BELLAMY (Liverpool- 2006-07 & 2011/12; West Ham– 2007-2009)
The fiery Welshman had two spells at Anfield, firstly in 2006 then in 2011. Although it's fair to say Bellamy never quite reached heights some expected of him at Liverpool, he was still a very effective player at times.
Lightning fast, hard-working and an excellent finisher, the highlights of Bellamy's Reds career include a goal at Camp Nou in the 2-1 win over Barcelona in 2007, and a vital strike against Manchester City in a Carling Cup semi-final. In total he managed 18 goals in 79 games for the club, winning the Carling Cup in 2012.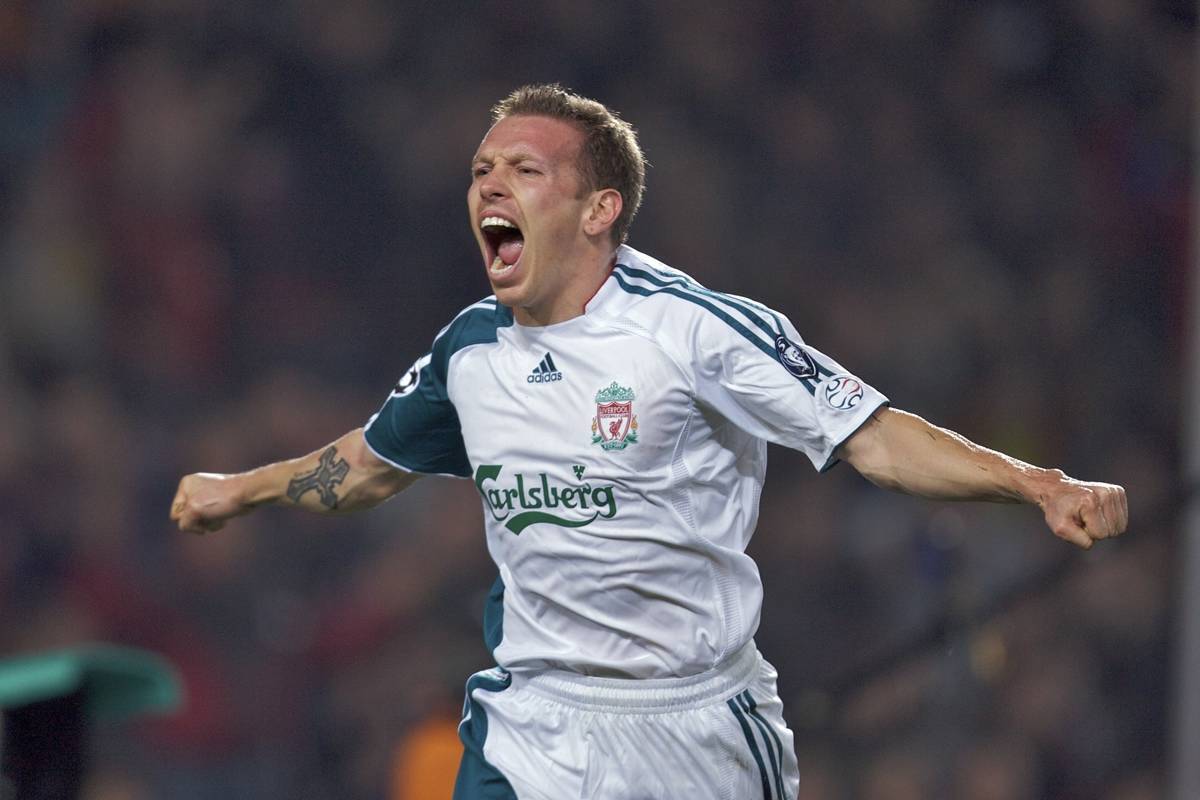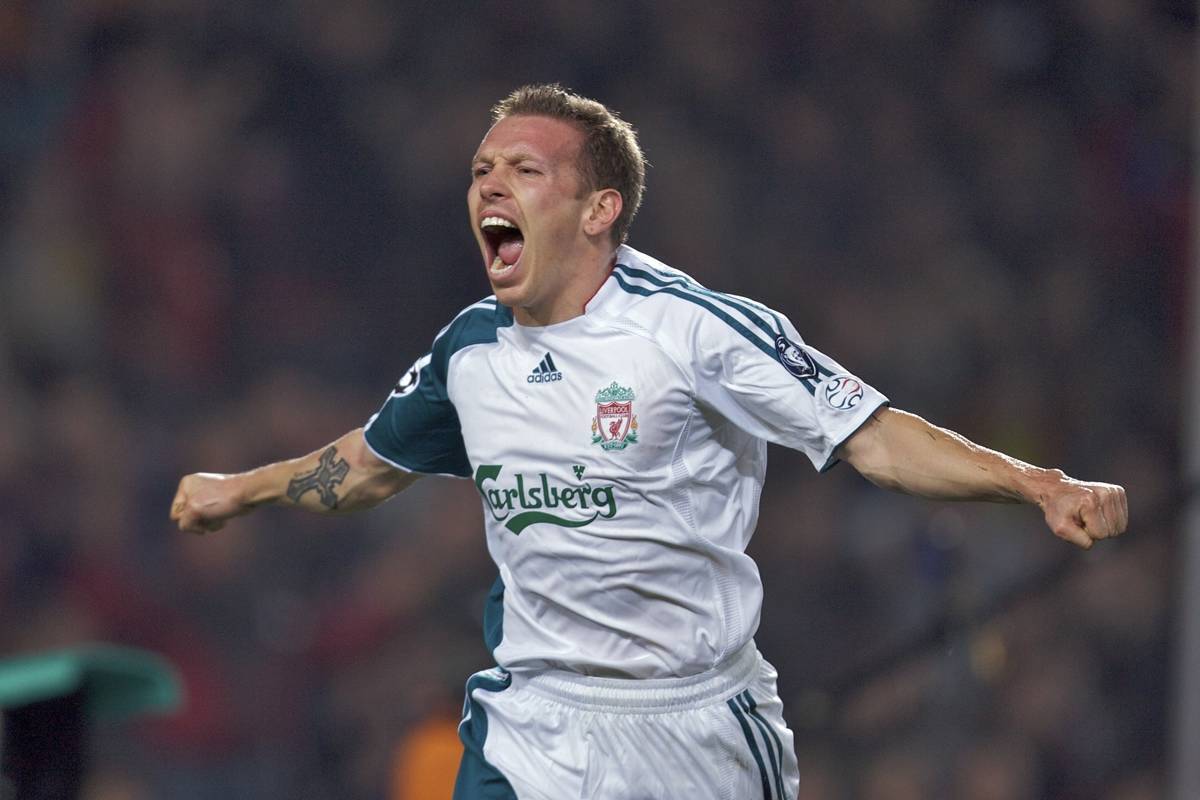 He joined West Ham for £7.5m after his first spell at Anfield, spending 18 months at Upton Park. Injuries hampered him there, however, and he managed just nine goals in 26 appearances before moving to City.
4. GLEN JOHNSON (Liverpool- 2009- present; West Ham– 2002-2003)
The 29-year-old started his career at West Ham, and was seen as another hugely promising product of their youth system. He enjoyed one impressive season in the first-team, before he became the first purchase by Roman Abramovich at Chelsea in 2003.
After struggling at Chelsea he moved to Portsmouth, where he absolutely flourished. That earned him a £17.5m move to Liverpool in 2009, and he's been an excellent addition to the side ever since.

Johnson has made over 150 appearances and counting, and although he may not always be the most consistent player, his attacking bursts and quality down the right flank have seen him become England's undisputed first-choice right-back. His late winner against Chelsea and stunning strike at West Ham remain two of Johnson's standout moments in a Reds shirt.
3. PAUL INCE (Liverpool- 1997-99; West Ham 1986-1989)
Ince, like Johnson, made his name at Upton Park, and will be remembered by many Hammers fans for his brilliant double against Liverpool in the League Cup in 1988.
His box-to-box style caught the eye of Sir Alex Ferguson, who snapped him up and made him a key player at Manchester United in the early 90s. After leaving Old Trafford in 1995 he joined Inter Milan for two years, before Roy Evans acquired his signature in the summer of 1997.
Although about to turn 30 when he joined, Ince enjoyed two good seasons at Liverpool. The former England regular added steel and competitiveness to the midfield, and his late, late equaliser against United in 1999 lives long in the memory.
2. JAVIER MASCHERANO (Liverpool- 2007-2010; West Ham– 2006-2007)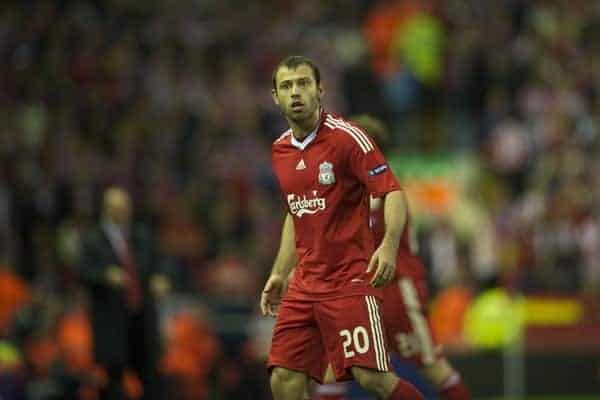 Having starred for Argentina at the 2006 World Cup, Mascherano was signed by West Ham; much to the surprise of many. He had the ability to go to a far better club; with all due respect to the east London side.
Even more bizarrely, he struggled to get into the side, with the likes of Hayden Mullins keeping him out. Rafa Benitez bought him to Anfield just six months later, in January 2007, and he was an absolute revelation at the club.
His competitive, quality and expertise in defensive midfield made him the perfect foil for the likes of Xabi Alonso and Steven Gerrard, and he became one of the most important players in the side during his Reds career. He helped Liverpool reach the Champions League final in 2007, the semis in 2008 and the quarters a year later.
El Jefecito moved to Barcelona in 2010, becoming an important member of arguably the greatest club side of all time. Such is his versatility that the 29-year-old now plays at centre-back for the Catalan giants.
1. RAY HOUGHTON (Liverpool- 1987-1992; West Ham– 1979-1982)
Houghton started his career at West Ham before forging a wonderful career for himself. He only actually made one substitute appearance for the Hammers, leaving at the age of 20 in 1982.
From that point on he was superb, becoming an important player at Fulham and Oxford United. In 1987, straight after Oxford played Liverpool, manager Kenny Dalglish signed him for £825,000.
In his five years at Anfield he became one of the best players in the side, and was part of arguably the Reds' most entertaining side ever in the late 80s. His brilliance alongside the likes of John Barnes, Pater Beardsley and John Alridge was often a joy to watch.
He left the club in 1992 with two league titles and two FA Cups under his belt, scoring 38 goals in 202 appearances. He came 52nd in a 2006 list of the 100 greatest Liverpool players; voted for by the fans.
Who would be your number one? Should Andy Carroll, David James or Yossi Benayoun have made the cut?