Joseph Cousins is back with the latest Kopblog update and a review of Liverpool during 2013/14 — but was it as triumphant as some make out?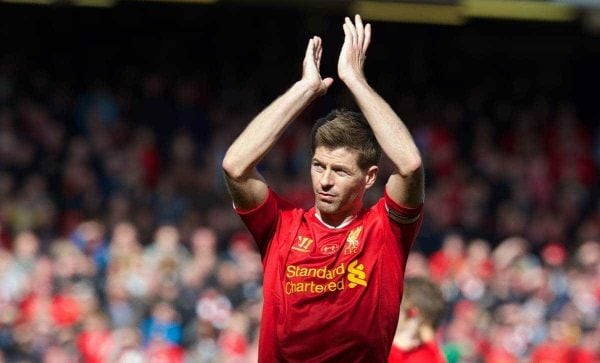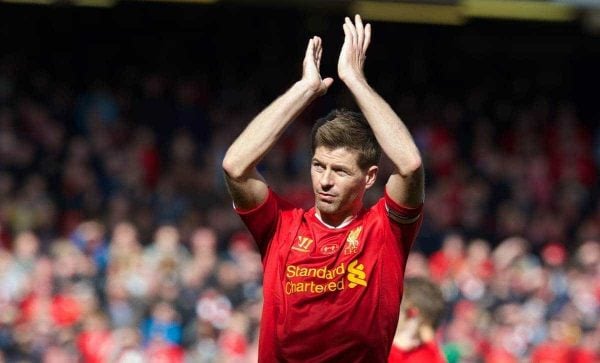 2013-14 for Liverpool football club was a very good season but not a great one. That might come across as quite negative but I ask myself what greatness is and coming second in the league and winning no trophies doesn't quite cut it.
Don't get me wrong like all other Liverpool fans my expectations were exceeded by a long way. The progression from last season to this has been remarkable. Something that hasn't been seen in the modern era. Going from 7th to 2nd, 61 points to 84 and from 71 goals to 101 is fantastic.
For me however the real progression can't be measured in numbers or stats. It is the way we are playing football that really does take the breath away. So much so that a cynical bastard like me turned into a true believer during the course of the season.
At the end of the 2012-13 season after finishing 7th I thought we'd need to strengthen significantly in the summer to challenge for a top 4 finish. All parts of the team and squad needed strengthening in my opinion. The summer saw us miss out on transfer targets and Suarez was doing all he could to prize himself away from the club.
As the season approached it was clear that the club would stand firm with Suarez and not allow him to leave. I applauded the ownership on the tough stance they took there. John W Henry asking "what are they smoking over there at Emirates" was the highlight of the summer. The problem was that for Liverpool FC's summer highlight to be telling a rival to fuck off was somewhat underwhelming. No major transfers had been signed as the season approached. (When I say major signings I don't mean 'marque' signings, I mean the type of player who can make a difference in the first XI).
We signed Luis Alberto, Aspas, Kolo, Mignolet and Ilori and I was ready to kick off with an epic rant about our transfer policy. We then signed Sakho and Moses on loan on deadline day and I thought, actually it was an ok transfer window. The epic rant I was ready to unleash on Kopblog was scrapped. I think the 3 wins at the beginning of the season went some way to making the transfer business look better than what it was because when I look at those names now it looks a bit shit.

My expectations before a ball had been kicked was a 6th placed finish with around 68 points. I thought if we got 70 points or more we'd have done very well. My top 6 prediction was this:
Man City
Chelsea
Man United
Arsenal
Spurs
Liverpool
I did think we had a chance to get a top 4 spot as we were not in Europe and would be able to treat every league game like a cup final. After the first 3 games belief grew – a top 4 spot was now looking like a real possibility.
2 players stood out in the early part of the season – those first 3 games in particular. Simon Mignolet and Daniel Sturridge. Mignolet pulled off world class saves in all 3 games and Sturridge got the winning goal in all 3. The goal at Villa Park being the highlight for me.
http://www.dailymotion.com/video/x13m09b_sturridge-goal-vs-aston-villa_sport
We played lovely football in the first half of those games but had to cling on in the 2nd half. Sturridge goals put us in a position to get the 9 points. Mignolet brilliant saves ensured we kept the 9 points. The importance of the double save from the penalty against Stoke should not be underestimated.
The following 10 games is where Liverpool performed to the level I had expected from the outset. Very well in some games, ok others, abysmal in one or two. Starting with a 2-2 draw at Swansea where I thought we should have won had it not been for our midfield doing the magic disappearing act to gift Jonjo an equaliser. The first loss, Southampton at Anfield where we played 4 centre backs went down like a shit sandwich. Brendan took some flak for this one. I remember Sakho at left back and Kolo at right back with Jose Enrique on the bench. Aspas was fucking awful and was hauled off at half time. By this time Suarez was due to return and about bloody time.
The fixture list was kind and served up some easy meat for us to devour. Sunderland, Crystal Palace, Newcastle and West Brom. 10 points and 12 goals scored. A good return but I was rather disappointed we didn't beat Newcastle. They had a man sent off in the 40th minute and we could not put them to the sword.
SAS were taking liberties at this point. The Sturridge chip against West Brom was magnificent and Suarez scored a hatrick that would prove to be run of the mill. For him.
The game at the Emirates was a low point in the season. It was the one time we were truly played off the park and made to look well inferior of the opposition. All of the words we use to describe the psychology of the team now: confidence, belief, aggressive – were not the case back then. We were made to look ordinary. At the time I thought Arsenal would be title challengers and we'd do well to maintain a place in the top 3.
We were served up more dross again – Fulham at Anfield, 4-0 easy peasy. Then after the international break a really tough 3-3 draw against Everton. Suarez scored a wonderful free kick. Allen missed an absolute sitter while we were leading 2-1 and Sturridge scored a last minute equaliser. This was another game where Mignolet saved our bacon. Everton cut through our midfield like a knife through butter on several occasions and I lost count the amount of times they were clean through on our goal. At this point Everton looked a bloody good side and I was a tad concerned about our prospects of finishing in the top 4.

My slight concern increase to being very concerned after our 3-1 defeat to Hull. We were dreadful.
In this 10 game period Brendan experimented somewhat. With 4 centre backs against Southampton, to a 3 at the back system up until half time at the Emirates, then back to a conventional 2 centre backs and 2 full backs against Fulham and Hull. We won 4, drew 3, and lost 3 in this 10 period. Not the form of champions or a side seriously expected to finish in the top 4 despite being 4th in the league at the time.
After the Hull game I would not have been sad to see every player with the exception of Suarez and Mignolet sold. Moses and Sterling got most of the criticism but they were all shit. There were calls to send Sterling out on loan and fuck Moses back off to Chelsea. I got into many twitter arguments over Sterling – most saying he should be below Ibe in the pecking order. The notion was that now he was getting £50K a week he had stopped caring. He was getting into trouble off the pitch. Had the wrong attitude. Wasn't gonna be good enough. Get rid. Ibe had shown more enthusiasm – give him a chance. Me personally, I was calling for Moses to start from then on and Sterling to be his back up.
I genuinely thought those that were saying we should get rid of Sterling had been sniffing glue. I didn't see a player that stopped caring, I saw a player that look scared to take people on, his confidence looked shot, he was tentative and couldn't wait to pass the ball off to someone else when he got the ball. This is not uncommon with young players. 18 year old footballers for the most part have up and down form. I am amazed how many people failed to take this into account.
It is a good thing we have Brendan in the dugout rather than any of us fans. Me included. I wanted Moses to start against Norwich and when I saw Sterling on the team sheet, to say I raised an eyebrow is putting it mildly. But Sterling started, scored, and hasn't looked back since.
Recent quotes from Sterling
"Maybe on the outside people had the impression I've always been really confident, but after a good start (to last season) I started looking for easy options rather than taking a chance myself, beating a man, taking a shot on myself."
"I'd stopped being natural, doing all the things that I'd done which got me into the first team in the first place."
"You could look at the City goal as an example. I'm not trying to sound cheeky or over-confident but three or four months ago I would have squared rather than take the responsibility all for myself."
"My goal was always to play for Liverpool when I first came here and maybe for a while I thought that goal was achieved because I was one of the lucky ones to do it."
"But you realise that is not enough. There always has to be the next challenge, to achieve things and win things – making your mark."
"From December time I realised I had to start stamping my personality, running with the ball, running into the box, making goals, scoring goals. Not playing with that barrier, not to be worried about making mistakes."

Maybe one day it will be revealed in an autobiography but I would love to know if the team had a meeting or team bonding exercise or if there was a mass brawl at Melwood after the Hull game because after that day something changed. The next 4 games were 5-1, 4-1, 5-0, 3-1. 17 goals scored, 3 conceded. Amongst them, the 5-0 at White Hart Lane is many people's key moment in the season. Brendan himself has said it's after this game that the players' belief went to the next level. For me personally , it was the Cardiff game after the White Hart Lane massacre that was my key moment in the season.
For me, the performance and result against Cardiff confirmed the emphatic statement made at Tottenham. Several times over the years we've followed a great result with a let-down against a lesser side. This time we put the lesser side to the sword. The first 60 minutes of that game was the best football I have seen from Liverpool since 1988. It remains my favourite performance of the season and we really should have won by more goals.
The following 2 games: City and Chelsea away. We played well at the Etihad and should have won. There was the offside decision which was one of the worse decisions I've ever seen and then the Sterling open goal miss at the end. I thought we were the better side in the game so although we lost most of us were very encouraged.
At Stamford Bridge I thought Chelsea were the better side over the course of the game. Decisions did go against us but that's how it goes. We lost but again the performance was encouraging.
At the half way stage of the season we were 5th but not far off the top of the league. We were a point behind Everton in the table and while some of us thought we were in a good position. Others were in despair at being below the bitters and out of the champions league places, having been top of the league at Christmas.
Our record was Won 11. Drawn 3. Lost 5. 36 points. 2 points per game. 1 point behind 4th having already played all the sides above us away from home. I was confident we'd finish 4th especially if we strengthened in the January Transfer window.
Unfortunately our transfer policy was full of hot Arye. We missed out on our key targets and signed nobody.
While we were found wanting in the transfer market we were continuing to impress on the pitch. A routine 3 points against Hull and a crazy win at Stoke consolidating our top 4 status. That game against Stoke had some jaw dropping attacking play and some god awful defending. It was the first time Gerrard played defensive midfield. Afterwards most of us hoped it would be the last time. Brendan had different ideas however and told the world that the skipper had been brilliant in the role. Against Aston Villa it looked like we played a 2-1-7 formation with Gerrard in front of the center backs and everyone else playing flying forward in the first 20 minutes. We could have easily been 4-0 down. I was wondering what substances Brendan had been smoking setting up the team in that way. It was the sort of line up and formation a 10 year old would select on FIFA. Or so I thought at the time.
When Roberto Martinez analysed that performance and our FA Cup tie at Bournemouth he must have been licking his chops! I have a feeling he and his team were well confident they'd get their first win at Anfield since Craig David was popular.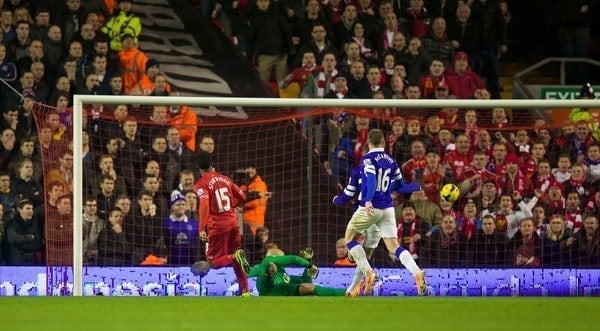 Everton came to Anfield with intentions to attack us with gay abandon. Full backs far up the pitch midfield and forwards looking to express themselves. They found themselves 3-0 down in 30 minutes. Torn a new arsehole by the Mighty Reds!
That game was hilarious on many levels. Steven Gerrard's celebration after the first goal. He looked like he had been on the roids. Sturridge glaring at the Everton fans after our third as if to say "And what…..?" We'd have won 12-0 if we didn't take our foot off their throat.
We thought we'd give West Brom the same treatment but put in a lacklustre display. We still should have won but for Calamity Kolo. Oh Kolo.
We were still 4th at this stage despite the comedy defending. Our away performances were inconsistent, which made what came next so unexpected. An 11 game winning streak that took us to the top of the league and 7 points away from the league title.
As we were reeling off win after win the cynic in me began to disappear. Arsenal were slaughtered. Fulham beaten in stoppage time. Tough games won against Southampton and West Ham away. United brushed aside. Roy of the Rovers stuff at Cardiff. When we beat City at Anfield in those circumstances I thought we had it won. I saw red ribbons on the trophy with Gerrard holding it aloft, handing it to Suarez who'd hand it to other players. I saw the red ticker tape and the tears of joy. There was no way we'd not win it now.
We almost threw it away at Norwich but clung on. The pain was only delayed though as the loss to Chelsea killed our title hopes while igniting City. At the time I thought City would drop points against both Palace and Everton so when they won both games I went into despair. The meltdown at Selhurst Park was hard to take. It's been a very long time since I'd been that upset.
I still haven't gotten over the fact we didn't win it, still get upset seeing footage of Man City celebrating with the trophy. At the end of the day we won nothing so for me it wasn't a great season, just a very good one. Hopefully it was the season we took a giant step towards winning the league. Hopefully next season after we've won it at a canter we can look back on this season and say that's where it began.
The progress under Rodgers has been remarkable. I have split the last two seasons into 4 chunks of 19 games.
1. LDLDLWDWDDDWDLWWLWL. Won 6. Drawn 7. Lost 6. 25 points. 28 goals.
2. WWLWDDLWWWLWDDDWDWW. Won 10. Drawn 6. Lost 3. 36 points. 43 goals.
3. WWWDLWWDWLWDLWWWWLL. Won 11. Drawn 3. Lost 5. 36 points. 44 goals.
4. WWDWDWWWWWWWWWWWLDW. Won 15. Drawn 3. Lost 1. 48 points. 57 goals.

We've gone from mid-table form to champions league qualification form to league title winning form. Next season the objective has to be to maintain the title winning form but it will be difficult now we are in Europe. It's therefore important we have a good transfer window. I don't think the current squad will be able to maintain form in the league while playing big champions league matches in midweek. We will need to be able to change players without affecting the quality of the side.
In 2013-14, 16 players made over 15 starts in all competitions. In comparison Man City had 19 players making over 15 starts. I'd be happy with 19 players being capable of making over 15 starts for Liverpool without the quality of the side being affected.
My criteria for keeping a player in the squad is this. Would I be happy to see them start between 15-20 league games next season. If the answer is no and the player is over 23 years of age I'd look to sell. If the answer is yes I'd look to keep him. With young players it's more difficult to assess whether or not they'd be better off going on loan or staying when looking at it from the outside.
Of current squad I'd keep.
Mignolet
Johnson
Flanagan
Enrique
Skrtel
Sakho
Agger
Gerrard
Allen
Henderson
Coutinho
Sterling
Suarez
Sturridge
That's 14 players I'd be happy to start 15 of more league games next season. So I think we should add 5 or 6 players to this list.
What positions need strengthening?
Center back
Fullback
Midfield – preferably a versatile player that can play in any of the midfield positions.
Attacking player that can play either left or right or at apex of the diamond.
Striker
Goalkeeper
I'd get rid of the following:
Aspas
Kolo
Cissokho (already gone)
Moses (already gone)
Lucas
Alberto
Assaidi
Borini
Reina
Coates
The likes of Ilori, Suso, Ibe, Teixeira and other youngsters might be loaned out again so they can develop further.
As ever, this is an important summer transfer window but I'm not pinning all my hopes on it. I've seen too much underwhelming transfer activity for that.
Liverpool transfers since Brendan has been in situ
Allen
Borini
Yesil
Assaidi
Sahin
Sturridge
Coutinho
Kolo
Aspas
Alberto
Mignolet
Ilori
Moses
Cissokho
Sakho
15 signings. How many have been a success? Sturridge and Coutinho no doubt. Allen I'd say yes. Sakho the jury is still out I think. Same with Mignolet. The others?
Hopefully we can make the same sort of improvement in the transfer market that we've made on the pitch!