Liverpool's Luis Suarez has been named the 2014 Footballer of the Year by the Football Writers' Association.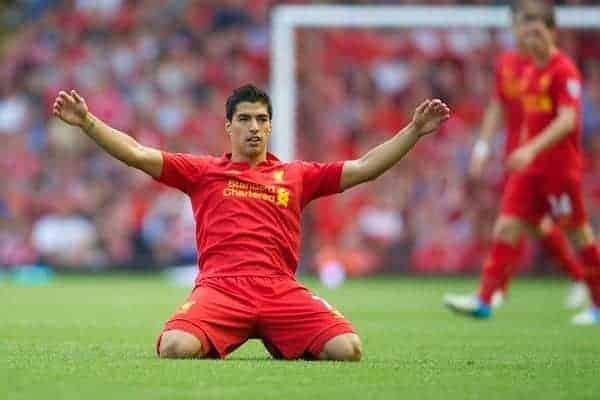 The FWA is made up of over 300 writers and journalists from British media, who voted the Uruguayan international their player of the year.
Suarez has scored 30 goals in 31 games for the Reds this season, and could still help Liverpool to the Premier League trophy yet.
The Reds take on Crystal Palace on Monday night with a draw enough to put them back on top of the Premier League table with six days of the season to go.
Suarez be honoured with his award at a ceremony in London on May 15th, although his attendance is in doubt due to Liverpool's clash with Newcastle Utd at Anfield on Sunday.
Suarez beat teammate Steven Gerrard to the award, with Manchester City midfielder Yaya Toure finishing third.
FWA chairman Andy Dunn is quoted in the Daily Mail as saying, "Those members who have been fortunate enough to be working at a match involving Luis Suarez have witnessed an astonishing talent first-hand.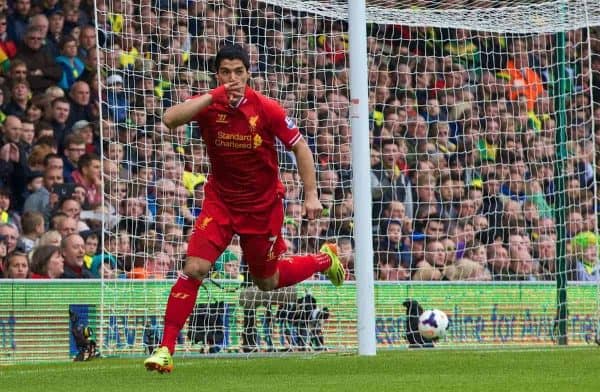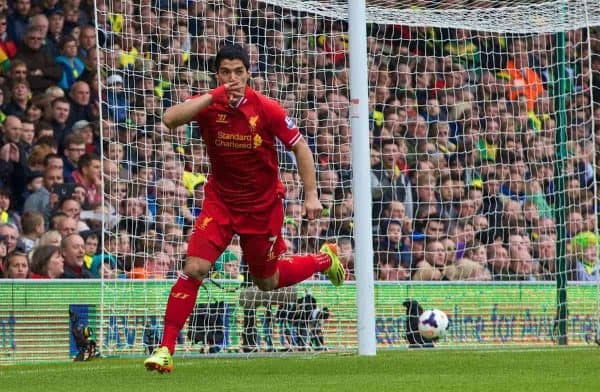 "Tireless endeavour allied to extraordinary imagination makes an irresistible combination. Add ingenious, impudent finishing and you have a footballer who truly quickens the pulse.
"Luis is a remarkably gifted addition to the long and distinguished list of winners of our award."
It is the second award for Suarez in just over a week — having already been named the PFA Player of the Year.