Craig Rimmer bites back at fans of other clubs taking a twisted interest in Liverpool Football Club of late.

One of my biggest gripes about modern football, or more precisely modern fan culture, is the ceaseless "banter". The endless, snide point scoring. The non-stop quest to get one up on your rival – and I use the term "rival" in the loosest possible sense.
We haven't needed to search far for it recently. From the incredibly witty chants about Steven Gerrard falling over, to the jibes alluding to Liverpool's apparent "bottling" of the league title (we didn't), to the laughable sight of an aeroplane and banner over Anfield on the final day of the season – a stunt organised by a group of plainly desperate United fans.
Social media has been full of them. Likewise, no doubt, pubs, schools and places of work the length and breadth of the country.
It is the reserve of the most basic of football fan, usually subscribing to the lowest common denominator narrative laid out to them by the mainstream media. What it also represents to Liverpool fans is yet another affirmation – if only we needed one – that the Reds are back.
It is a reaction drawn from fear and desperation on the part of groups of fans who have seen their clubs fall short of expectations – or at least fail to completely obliterate their expectations then reinvent a new set in the manner that Liverpool have.
We Liverpool fans know what mediocrity is like. We've been there and we know only too well the boredom and the mundanity. The desperation of looking high up the league table and seeing only the club that nobody expected to be there, back at the party, whilst you are stuck outside starring through the window.
We are happy to be your source of fascination, a distraction to help you weather the mediocrity. We can sympathise and pity, but the Reds will be back next season, stronger and ready to go again.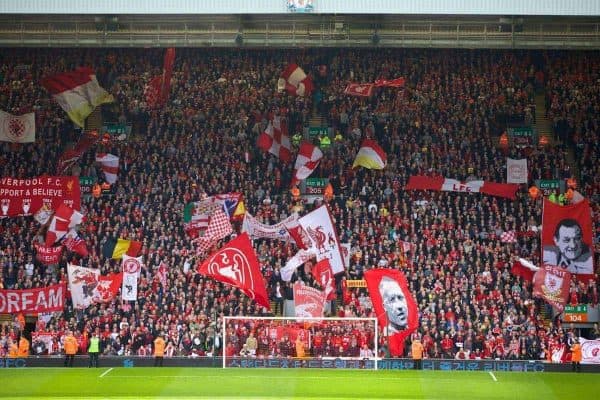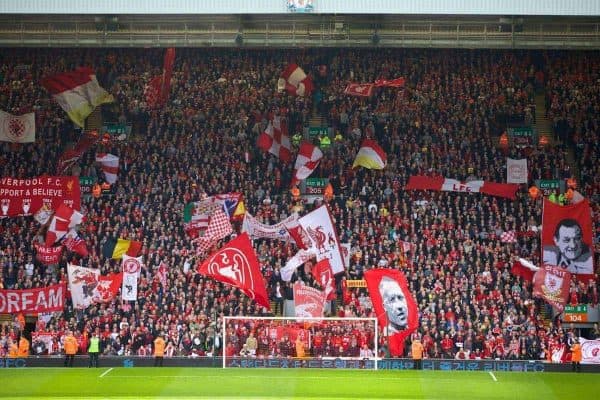 Let's be honest, the only set of fans in possession of any kind of right to brag or poke fun at Liverpool at this moment in time are those residing in the sky blue half of Manchester. That said, it would be preferable to concentrate on the task of celebrating another league title before taking the opportunity to poke jibes in the direction of Anfield – don't take anything for granted, you don't know how long it will last.
Liverpool didn't "bottle" anything this season. 11 wins in a row and 1 defeat in 4 and half months does not constitute any kind of collapse.
The Reds may have tired – mentally and physically – and they may have ultimately failed to achieve a target set by nobody at the start of the season, but they will pick up next season from were they finished this one, reinvigorated by a summer of squad strengthening and spurred on by the prospect of a return to Champions League football.
This is largely a young Liverpool squad with plenty of scope for improvement. It is a squad which is deficient in certain areas, but one which did a sterling job of disguising those weaknesses for the majority of the season.
That 11 game winning streak aside, Liverpool actually struggled to produce their very best form on a consistent basis. Imagine the possibilities if they were to pull it all together over the course of a full season.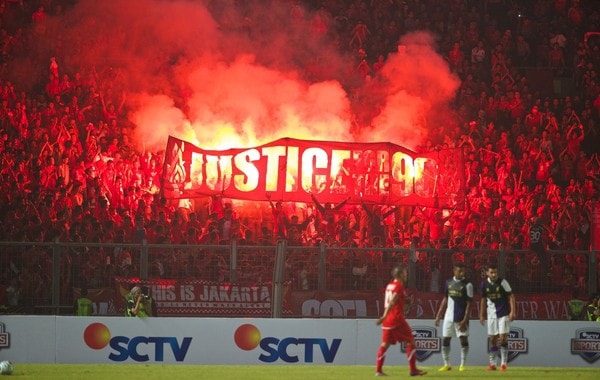 There is far more cause for confidence and optimism this time around than there ever were in either 2002 or 2009. And also far more reason for the rest to look on in fear.
So keep going with the jibes, keep up the "banter". Long may it continue. Enjoy your mid-table mediocrity. Enjoy your Europa League. But the Reds are back, they are here to stay, and you all know it.