The World Cup kicks off tonight! Ignoring widely reported or unrealistic targets, Jack Lusby chooses 10 players set to feature at the World Cup that Liverpool should target this summer.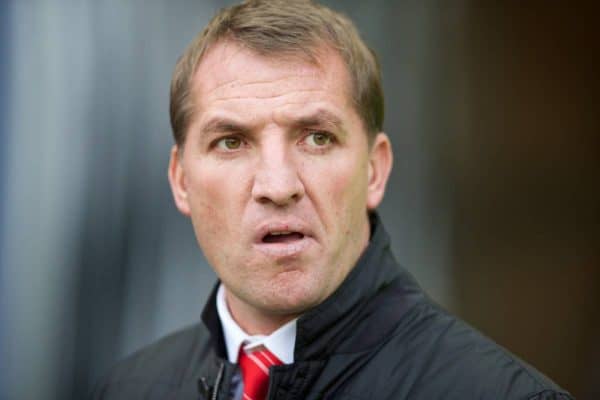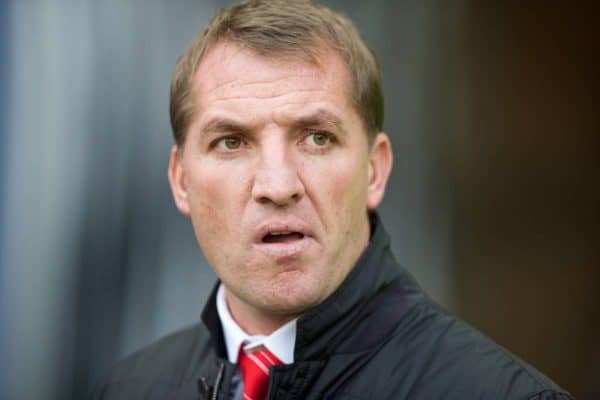 Nicolas N'Koulou (Cameroon)
Club: Marseille
Age: 24
International Caps: 36
International Goals: 0
The Reds became known for their defensive deficiencies last season, and Brendan Rodgers will likely look to plug these gaps this summer.
Look no further than Cameroon defender Nicolas N'Koulou who, at 24 years old, would represent great business for the club and would provide the Reds would a capable performer alongside Mamadou Sakho for the next 10 years.
As per Squawka, the Marseille man is defensively adept both on the ground and in the air, winning 72 percent and 75 percent of tackles and headed duels attempted respectively.
Furthermore, an 88 percent passing accuracy adheres to Rodgers' possession-based system.
Catch N'Koulou in action as Cameroon take on Mexico in their opening game, 13th June, ITV 5pm (all times BST).
Mateo Kovacic (Croatia)
Club: Inter Milan
Age: 20
International Caps: 9
International Goals: 0
Inter midfield Kovacic is one of the best young midfielders in Europe, and would be a prize addition to Rodgers' midfield.
Moving to Italy from Dinamo Zagreb in 2013, the No. 10 would be able to compete with Jordan Henderson, Joe Allen, Philippe Coutinho and Emre Can in the middle of the park.
Squawka shows he is both exceptional on the ball (90 percent passing accuracy) and a great dribbler (74 percent take on success); an accomplished modern midfielder ready-made for the Premier League.
Catch Kovacic in action as Croatia open the World Cup against Brazil, 12th June, ITV 9pm.
Georginio Wijnaldum (Netherlands)
Club: PSV Eindhoven
Age: 23
International Caps: 4
International Goals: 1
An exciting attacking midfielder, Wijnaldum's progress has stalled somewhat due to injury of late, but would still represent a worthy addition to Rodgers' squad, with much room for development at just 23 years old.
In a stop-start season, Wijnaldum scored four goals in 11 games for PSV Eindhoven—still a decent return given the circumstances.
What suits Wijnaldum most accurately to Rodgers' system is his defensive abilities from the attacking areas, with Squawka showing the Dutchman as having won 65 percent of his tackles attempted in 2013/14.
Catch Wijnaldum in action in Netherlands' first game of the World Cup, against Spain, 13th June, BBC 8pm.
Javi Martinez (Spain)
Club: Bayern Munich
Age: 25
International Caps: 16
International Goals: 0
Signing Javi Martinez would be a real coup for Liverpool this summer, and represents the least likely transfer of those in this list.
The Bayern Munich man would be able to contribute both as a right-footed centre-back and as a dominant defensive midfielder in Steven Gerrard's stead.
Becoming an increasingly important fixture in Vicente del Bosque's Spain squad, Martinez boasts an abundance of international and European pedigree, having featured heavily in Bayern Munich's hugely successful 2013/14 season under Pep Guardiola.
Catch Martinez in action as Spain take on Netherlands in their opening game, 13th June, BBC 8pm.
Serge Aurier (Ivory Coast)
Club: Toulouse
Age: 21
International Caps: 7
International Goals: 0
Toulouse defender Serge Aurier is the most promising right-back prospect in Europe at the moment, and with some exceptional performances last season should be looking for a move above Toulouse's station this summer.
Arsenal have been linked with a move to replace a departing Bacary Sagna with the 21-year-old, whilst there have been tentative reports suggesting Aurier may be on his way to Anfield.
Scoring six and creating six in 34 league appearances in 2013/14, per WhoScored.com, Aurier is also defensively capable; according to Squawka, Aurier won 65 percent of his tackles and 60 percent of his headed duels last season.
A progressive, modern full-back, Aurier would be a dream replacement for Glen Johnson this summer.
Catch Aurier in action as Ivory Coast play Japan, 15th June, ITV 2am.
Ricardo Rodriguez (Switzerland)
Club: VfL Wolfsburg
Age: 21
International Caps: 21
International Goals: 0
Aurier's counterpart in terms of potential in the left-back position, Wolfsburg's Ricardo Rodriguez should be top of every major club's list of targets this summer following an impressive season in the Bundesliga; Liverpool, in dire need of a new left-back, should be one of those clubs.
WhoScored shows Rodriguez as having scored five and created nine in 34 appearances from the left-back spot in 2013/14—a very healthy return, similar to the contributions of Everton's Leighton Baines.
The 21-year-old is no slacker when it comes to defensive work either, making on average six defensive actions per game last season (Squawka), more than any Liverpool full-back.
Catch Rodriguez in action against Ecuador, 15th June, ITV 5pm.
Juan Guillermo Cuadrado (Colombia)
Club: Fiorentina
Age: 26
International Caps: 27
International Goals: 3
The oldest outfield player on this list, Cuadrado has been somewhat of a slow-burning success, having now broken out in Serie A at Fiorentina.
Able to play all up the right flank, from right-back to right wing, Cuadrado would represent Rodgers with a versatile option who could cover as a starting right-back in Johnson's stead or as part of the Northern Irishman's fluid attacking setup.
Having created 60 chances for his teammates, scoring 11 goals in 32 appearances, per Squawka, Cuadrado would be a solid addition to the Reds' squad.
Catch Cuadrado in action as Colombia take on Greece in their opening game, 14th June, BBC 5pm.
Mattia Perin (Italy)
Club: Genoa
Age: 21
International Caps: 0
International Goals: 0
Rodgers is reportedly after competition for Belgian goalkeeper Simon Mignolet this summer, per the Mirror, and Italy shot-stopper Mattia Perin would be a great young acquisition for the Reds manager.
At just 21 years old, there is much scope for development with Perin, but statistically the Italian matches up to Mignolet.
In particular, Perin managed more clean sheets (11) than Mignolet (10) last season, and made more saves on average per game (2.38) than the Liverpool man (1.97), per Squawka.
Unlikely to feature at the World Cup due to the enduring vitality of Gianluigi Buffon, signing the Genoa man would be a shrewd piece of business for Rodgers.
Catch Perin in action as Italy take on England, 14th June, BBC 11pm.
Fraser Forster (England)
Club: Celtic
Age: 26
International Caps: 1
International Goals: 0
If looking for a more experienced goalkeeper to relieve the pressure on Mignolet, Celtic and England goalkeeper Fraser Forster may be the solution.
With some consistently impressive performances in the Champions League in past seasons—in particular drawing impressed glances from the stars of Barcelona this season—Forster has proven himself a capable shot-stopper on a grand scale.
Clearly operating below his station in the Scottish Premier League, if Rodgers could convince the 26-year-old that a move to Liverpool would be the right one, Forster would provide excellent competition for Mignolet.
Catch Forster in action as England play Italy in Manaus, 14th June, BBC 11pm.
Antoine Griezmann (France)
Club: Real Sociedad
Age: 23
International Caps: 3
International Goals: 1
Having only recently made his debut for France, Antoine Griezmann is working his way into the first-team reckoning under manager Didier Deschamps.
The Real Sociedad man has been one of Europe's hottest properties for the past few years, and this season scored 16 goals in 35 appearances in La Liga.
The 23-year-old would be an impressive addition to Rodgers' forward line, and his defensive contribution of an average of 2 defensive actions per game and 51 percent tackles won (Squawka) suggest he would suit the Reds' system perfectly.
Catch Griezmann in action as France play their opening World Cup fixture against Honduras, 15th June, BBC 8pm.
[poll id="201″]
Which World Cup players would you like Liverpool to sign this summer? Let us know in the comments below.